A few days ago the city started to reopen after 7 months of confinement. The sun is back too and we feel a summer wind settling on Toronto. One of my favorite moments of the year in normal time but this year the arrival of the beautiful days has an even more particular flavor. With a friend we decided to rent a car and escape outside the city center for a change of scenery. Without really knowing where to go we chose Long Point Provincial Park on the Internet without having ever been there and without particular recommendations. We loved it! Only 2 hours from Toronto we spent a day super exotic. I wanted to share with you this beautiful day in case you want to go there too!
You will find a vlog on my YouTube channel by clicking here.
Where is Long Point Provincial Park located?
How do you get to Long Point Provincial Park ?
The easiest way is to drive there! I always rent on Hotwire which has good deals!
Practical informations Long Point Provincial Park ?
Fees: We paid $18/car for the day
More info: Website
Ok I see beaches but which lake is it ? It is Lake Erié and on the other side its the States!
What about bathrooms? Everything is provided AND clean! Several toilets are available in the park.
Fun fact: It is the third oldest provincial park in Ontario (1921)
What to do at Long Point Park?
In fact I was expecting to find a park but it's mainly beaches that you will find so plan the appropriate clothes and shoes. I had sneakers thinking I could walk at ease Blaise … failure because sneakers in the sand I do not draw you a picture but it is far from being the ideal equipment! (You'll see in the vlog I slipped a bit haha). The fall was not dramatic and I got out of it with a few grains of sand stuck to my knee.
The beaches
As I said there are beaches everywhere so you can bring a picnic, we saw people making barbecues, you can swim, bring your buoys or paddles.
Rent a paddle board
I would have loved to do some but it was still closed when we were there, here are some addresses I found on the Internet:  South Coast Watersports, LPfun, be careful all are not in the park but around.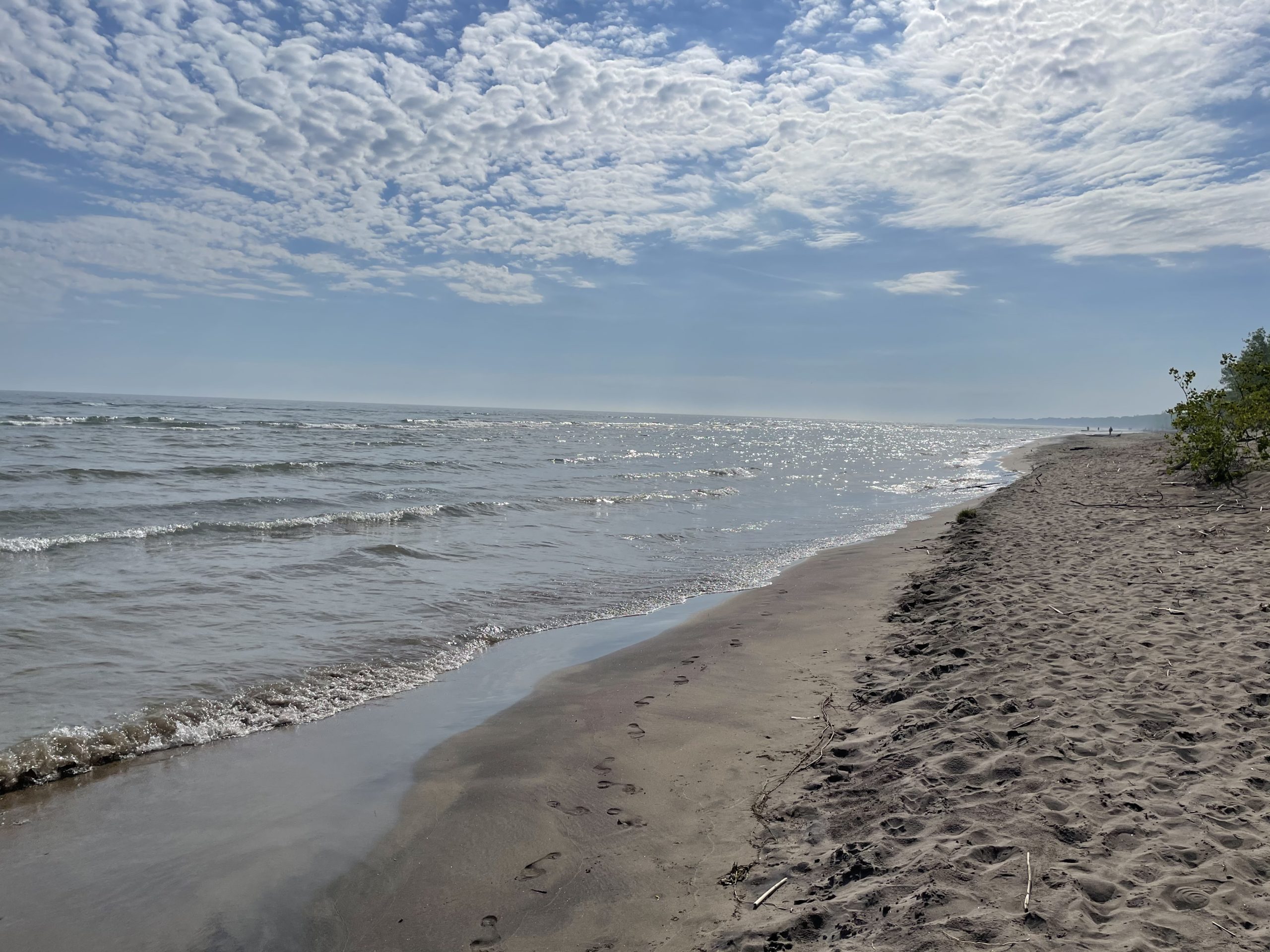 What to do around Long Point park?
Outside the park you can visit the tiny village of Port Rowan, have an ice cream at Twin's Ice Cream Parlour
and walk to the marina of Port Rowan to rest.
We also took to eat at The Chip Ship (fish and chips special on Friday!) to eat on the beach.
I really think you'll be able to find more things to do now that things are reopening but even being closed we really enjoyed getting some fresh air, a change of scenery and enjoying the beach.
Bonne visite.