When I moved I was excited to change my place of residence on Facebook. "Astrid now lives in Toronto, Canada". But when it was necessary to do the reverse it came much more slowly .. In fact it did not come at all. If you visit my Facebook page I still live in Toronto. I noticed that I was not the only one who still lived in denial. I have several Toronto, Montreal, Manchester, Liege, and so on. It is easy to proudly display that one has left the family cocoon but much less to assume that one has returned. Not want to assume or not want to achieve?
Before leaving someone told me (I quote often, she is full of wisdom this girl) that after her year abroad she had the impression that none of this had existed. The problem with a return to the same place where we lived before leaving is that life follows its course .. as before departure … as if finally this year away had been only a parenthesis, a dream . A year away from everything but that quickly the world around wanted you to return in the mold.
My current city will remain Toronto until further notice, because I have not yet mourned the return may be. Surely even.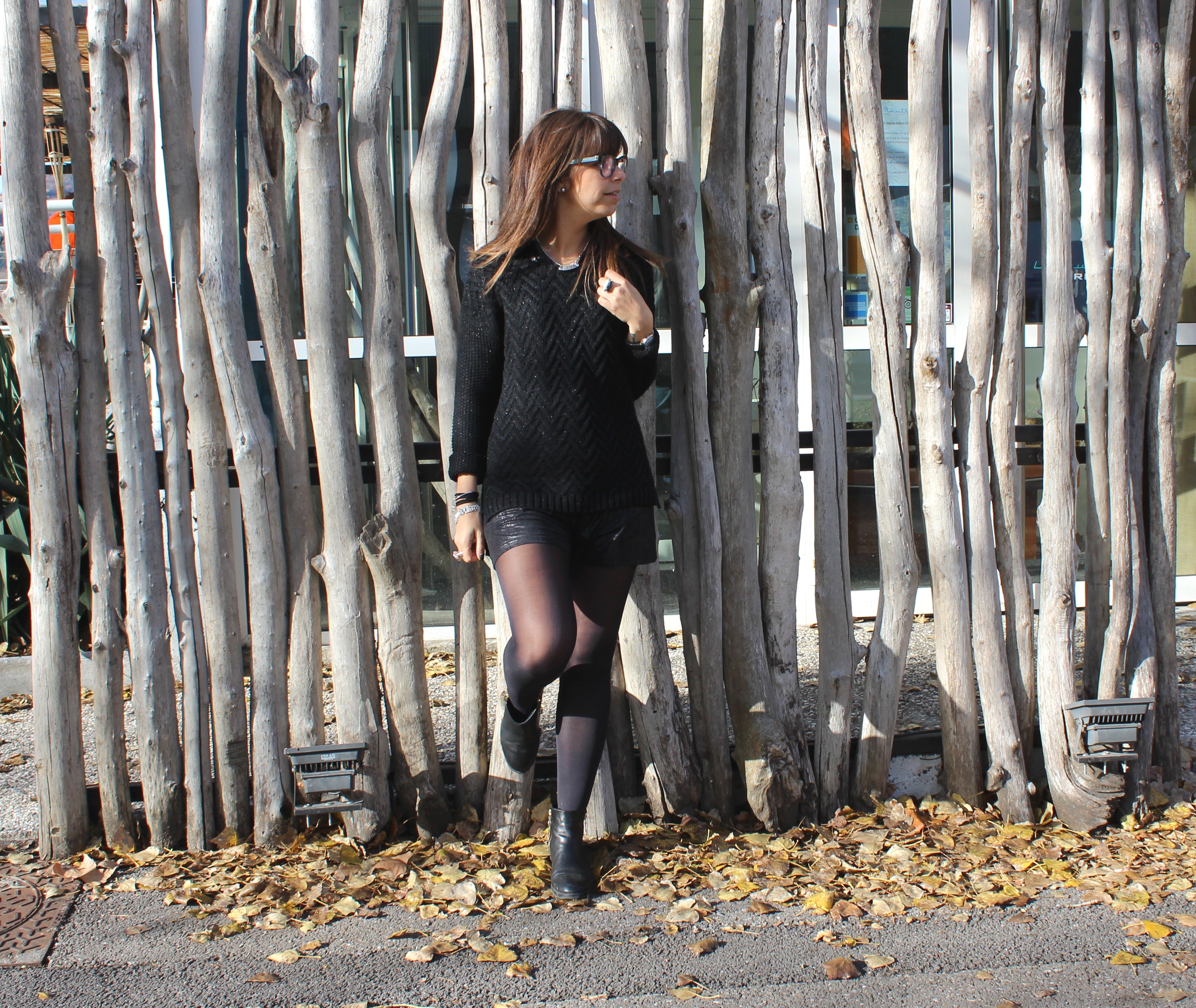 Today I do not care about winter by matching a summer combishort with a big sweater. And winter mocks me when I have to go to the little corner .. a real gymnastics .. In the first sense of the term.
A shiny shorts, a sweater with sequins: no doubt I am a real girl! This sweater comes from Kiabi Enfant .. little find for a mini price: Astrid more than delighted (all in rhyme please!) My boots of love bought last year at Brown in Toronto .. I Love them so much, they are really super comfortable! I finish with a new bracelet from the private sale of OSE Bijoux where I was 2 weeks ago! Very nice brand to discover, besides very close to Valencia!
Pull Kiabi enfant – Combishort: vintage – Bottines: Brown – Bracelet (le plus à gauche): Bijoux OSE – le reste des bijoux déjà porté.
Bonne journée 🙂