Everybody knows Ardèche, at least for the famous chesnut cream Clément Faugier (Remember I found it when I moved to Toronto). Making fun of Privas, only prefecture in France without train station or making fun of our quiet area you know it! Tourist (yes the ones with yellow plate in their cars for example;)) arrive by thousand and Ardèche lovers can't even be count.
Following the press report last July from the Dauphiné Libéré, Tourism Office from Rhône to Gorges de l'Ardèche contacted me to talk about Carlita Letsgo. If you are following my Facebook / Instagram carefuly you couldn't miss her pink suit and her retro hair cut !
I just needed 5 minutes on the phone to accept the invitation by the Tourism Office team invitation, I felt in love with her style right away. So last week we had dinner at Clos des Oliviers (you should try their macaron à la crème de marron!) downtown Bourg Saint Andéol  with the lovely Flavia from the Tourism Office and my baby sister, before we met Carlita, the Carlita …
Carlita Letsgo is a guide speaker a little bit different that the one we used to have during the visits forced by our parents / teachers / camp animators (delete as appropriate) who traumatise us during our childhood. First she wears pink. Yes from head to toes. And she is funny, yes I told you she doesn't have anything to see with the traditional guide. She knows everything about her area, but also gossips which put us on the Closer from the 18th century (Jean Jacques Rousseau had an affair with Madame de Larnage, 20 years older than him, still be a gossip 2 centuries after, sorry Beyonce, Kim and Co you can leave!)
Since the beginning of the summer everyone is talking about her character, almost 50 person are there at 9.00pm to visit, neighbours, tourists, newbies, regulars, from the small to the tall no one resist to Carlita's charm.
Oh she is coming with her pink scooter .. Shuuut it's starting..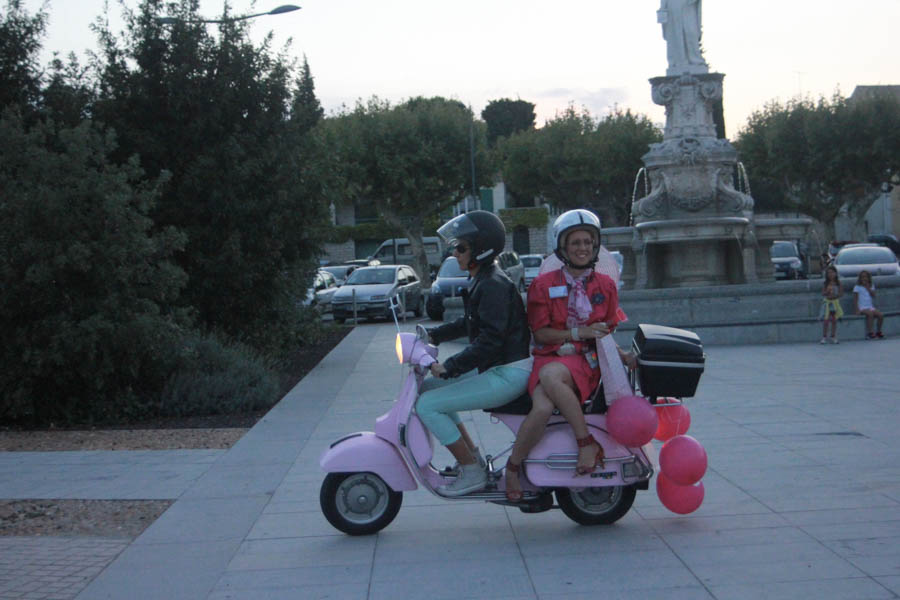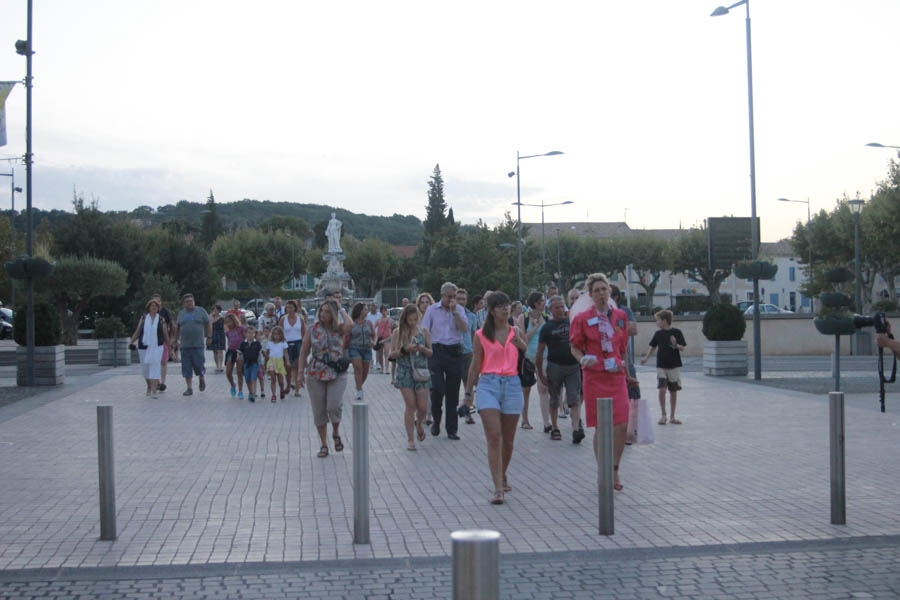 Walking by Bourg Saint Andéol to meet our first stop the neighbourhood said hi to Carlita, I told you she is famous! We are going to a particular hotel from century 18th, restored by Patric Brunner between 2004 et 2011, today tourists from all around the world are coming in this hotel.
Hôtel Côté Cour: 23, rue Poterne – 07700 Bourg-Saint-Andéol – +33 (0)4 75 91 02 18. Site Web.
In the meanwhile my sister is taking me in picture Valérie and Mireille are playing transverse flute and violin. It's also part of the attraction: we meet Carlita's friends during our journey.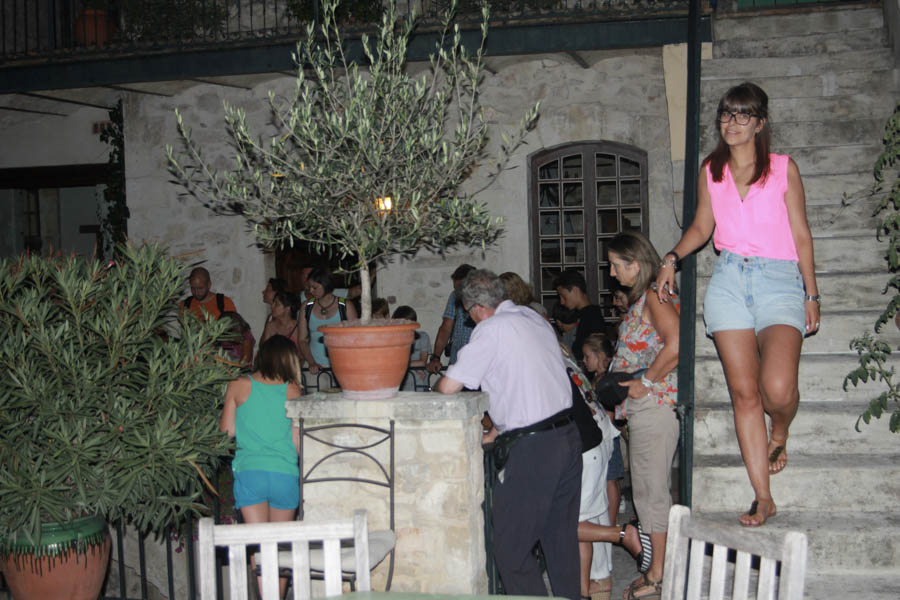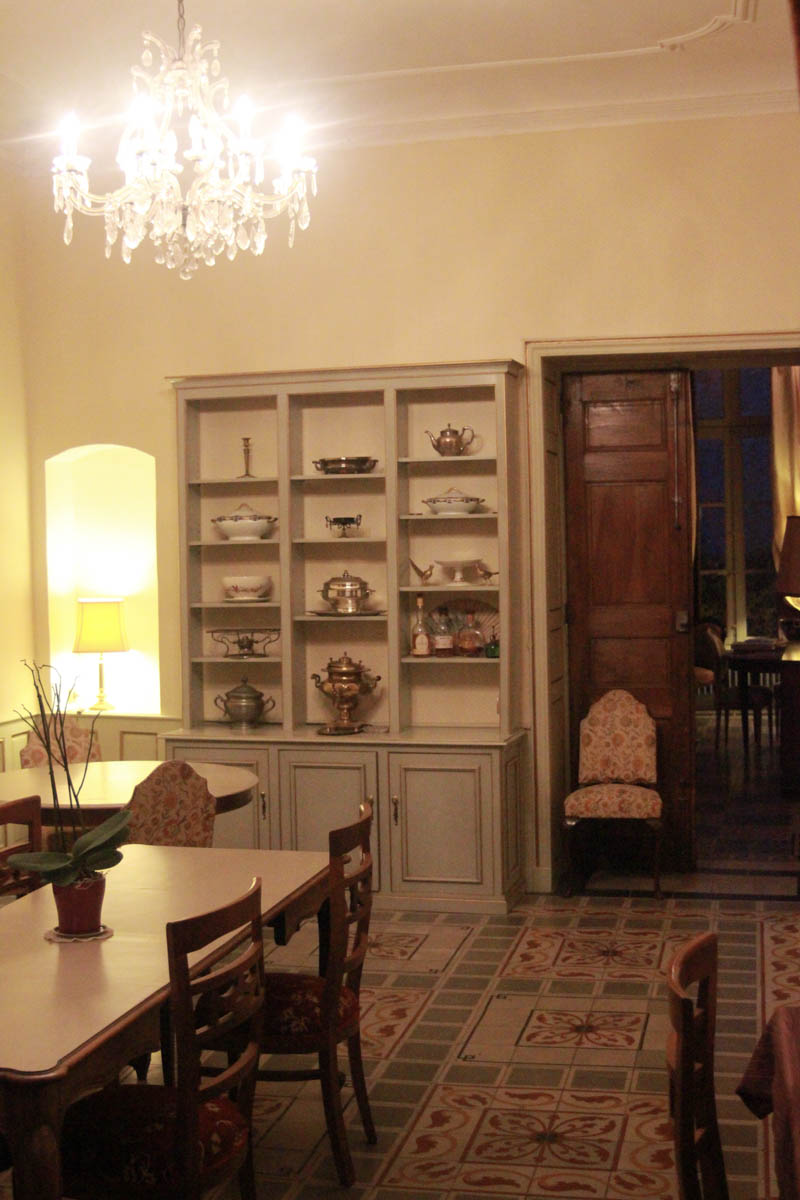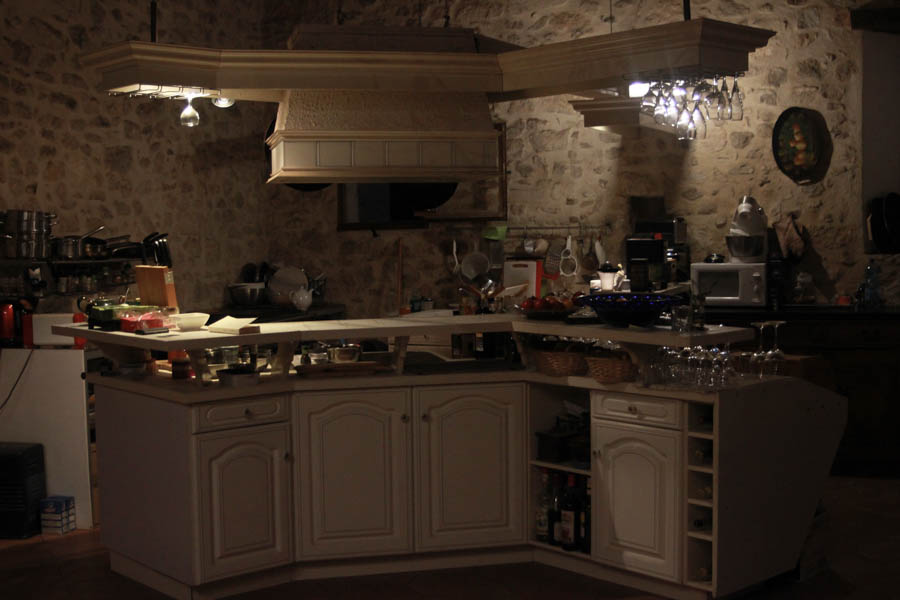 Walking to our next destination we enjoy the romane architecture from the church.
We are now on a lovely courtyard (really lovely but without enough light for the pictures..): pebble on the floor, chairs and tables for the guests, and a majestic tree on the middle. And on this tree a woman perched. Yes perched like a bird. She has on her hands an instrument I never saw in my life, and whose I love the melody. She relates a story about the moon, sun and stars birth. Kids and grown up are focused. We finally leave the woman on the tree with stars on our eyes.
Let's go to the last stop, walking by Baleine street we meet again the two musician who are expert in renaissance music. During all the visit Carlita shares with us memories from theses streets from a long time ago, a lot before we were able to walk by.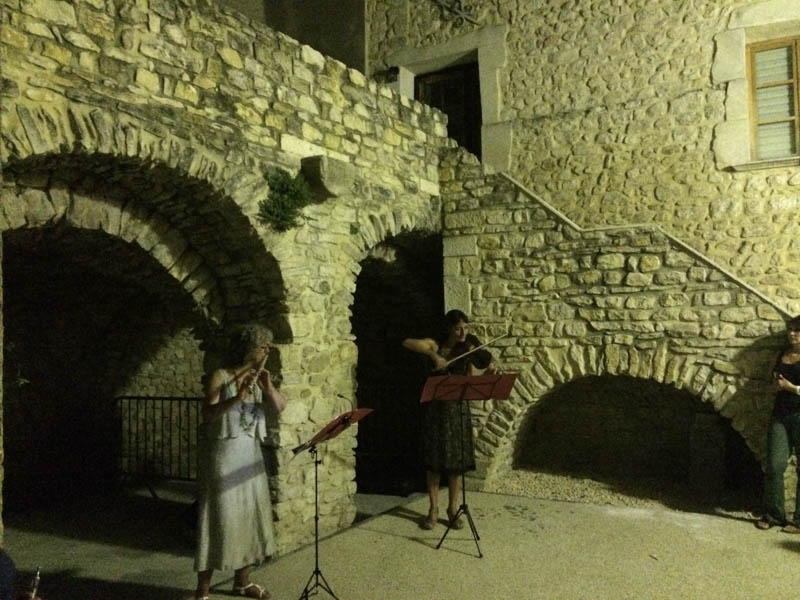 Almost an hour and halft that we are walking in the town, the end is coming. And the end is coming on a chapel where we meet again our story-teller, once again she takes us in her stories..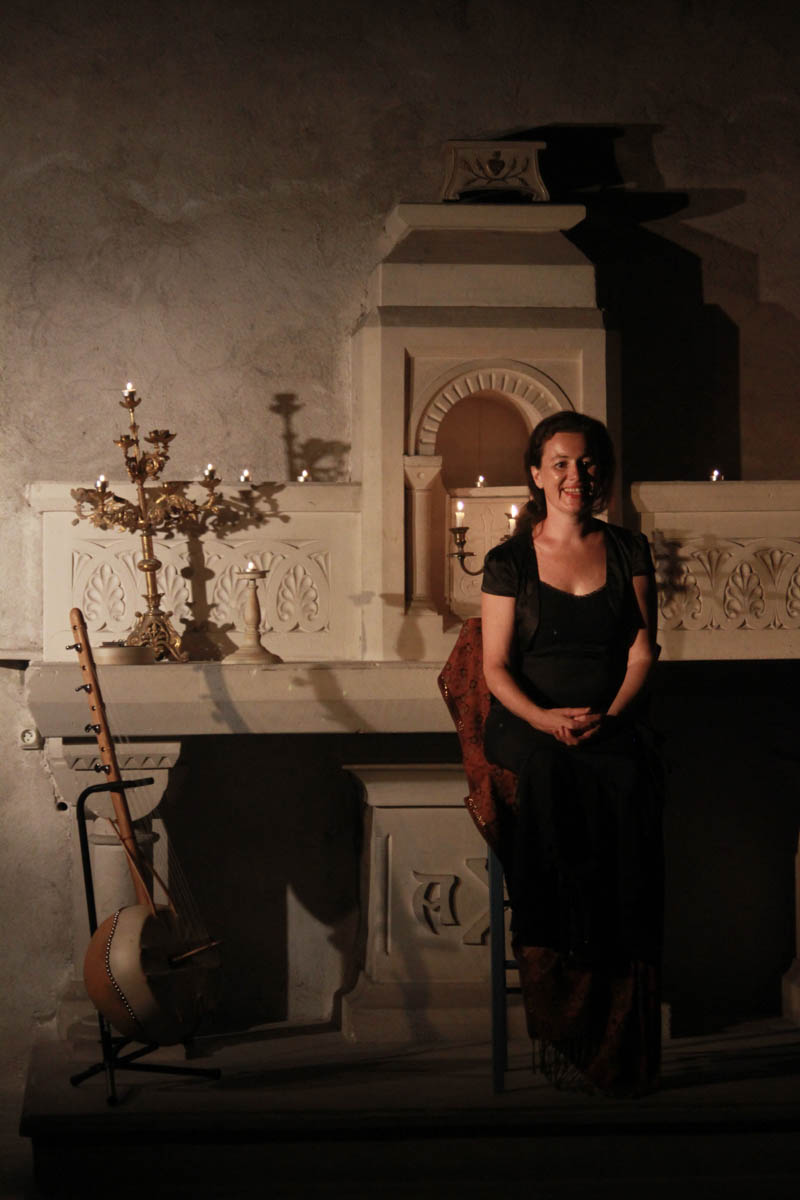 We are finally walking to the Tourisme Office, Bourg Saint Andéol wishes us a good night and is hoping to see you again soon.
But you know me now, you know I love talking with people. So I talked and talked with our funny guide. How do you become Carlita? After 13 years as a traditional guide Carole became Carlita "to dust off the patrimony" and after 5 visits we can definetely say that she succeedes on her mission !
If you are going to South Ardèche you can't miss it !
By the way don't miss the White Night at Saint Just Sunday 16th and the call from Carlita to find a pink canoe and 2 strong and beautiful guys to guide the boat !
All the informations concerning the next visits:  Carlita's Facebook page
All the informations concerning the other visits around (next time I want to visit the famous Grotte Chauvet) and events: Site internet
And my personal advice if you are lookinf for a place to stay around with a lovely staff ? Le Camping des Ponts de Saint Just d'Ardèche, website and Facebook page, you can say you are coming from me 😉
Credit Photo: Laura Camille Moulin. Copyright. Don't use it without authorisation.