Last November (yes remember when we were still in 2015) (Who doesn't like a stupid joke about changing the year ?) I got the chance to test before the official opening the new concept Come and Cook in Valence with the communication agency Citron Bien. (Remember the day after the launching party Hélène, creative director of the agency drew me on Instagram)
I love the idea ! With Come and Cook you are the chef, Priscilla offers different workshops that you can book online, then you just need to come with your motivation and as a lot of things in life: a wish to have pleasure, concerning the technical stuffs she will make yourself a chef !
It took me a long time to love cooking, however I don't have any excuses as my dad real first job was to cook. I can't say that I didn't have a good teacher. Still I really learned when I was really living by myself and I could make my own mistakes without no one looking at it or trying to explain me how to do it better. Now I really appreciate to choose my vegetables, to try new recipes, to buy new products I never tried before. It"s truth that if you want to eat better and listen your body is better to cook yourself, so I naturally started cooking.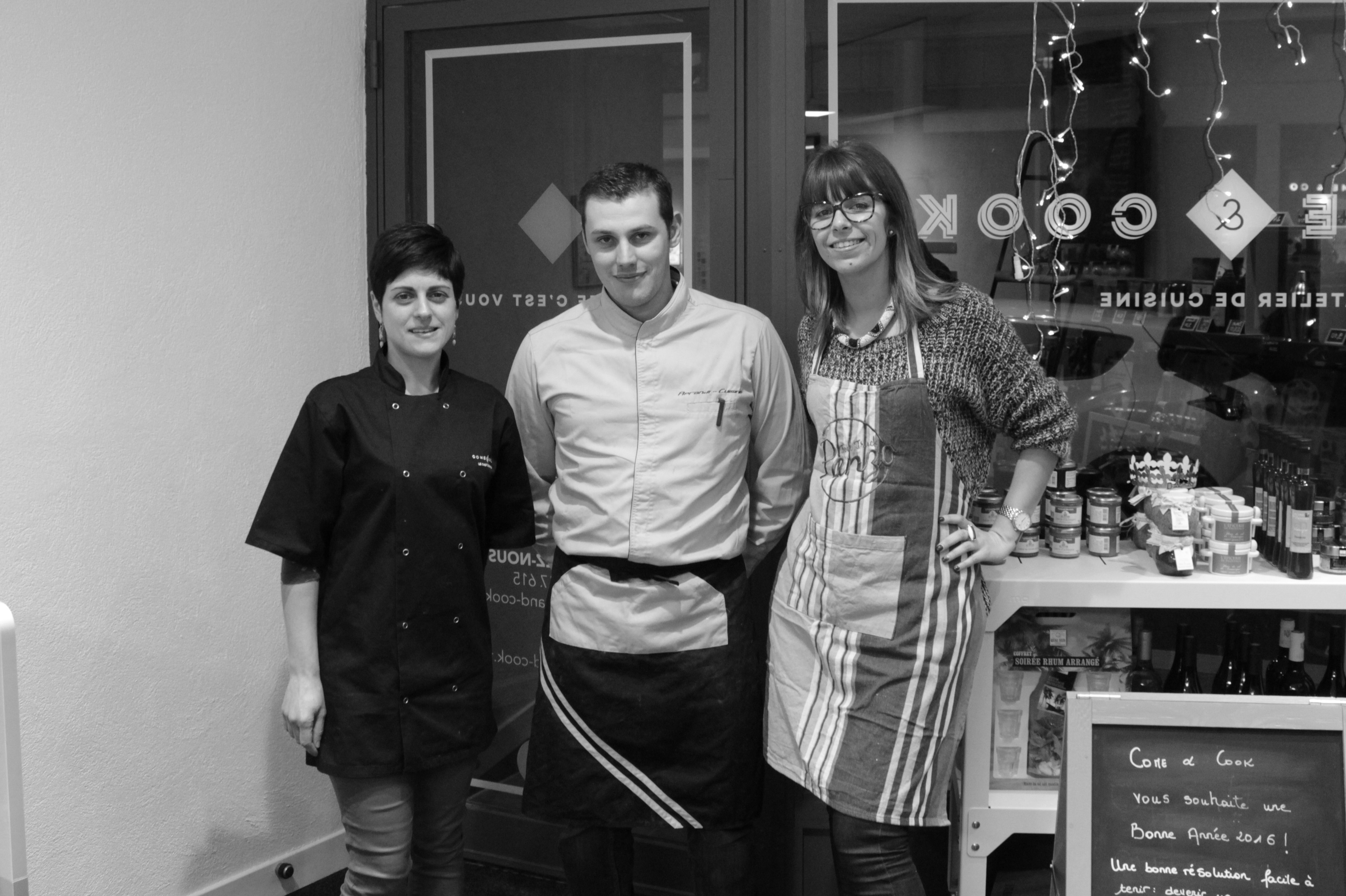 Last monday wasn't an invitation from Priscilla but from Mathieu, I talked about him few weeks ago. With Mathieu is gastronomy on wheels, with his food truck Panzo Truck he's driving aroung the city ! I met him last november during a conference at Citron Bien, he was in the middle of his fundraising campagn to buy his new truck, and I already felt in love with his lemon tartelettes ! Later I was glad to be there for the new truck inauguration and overall I had the pleasure to try the famous Panzo.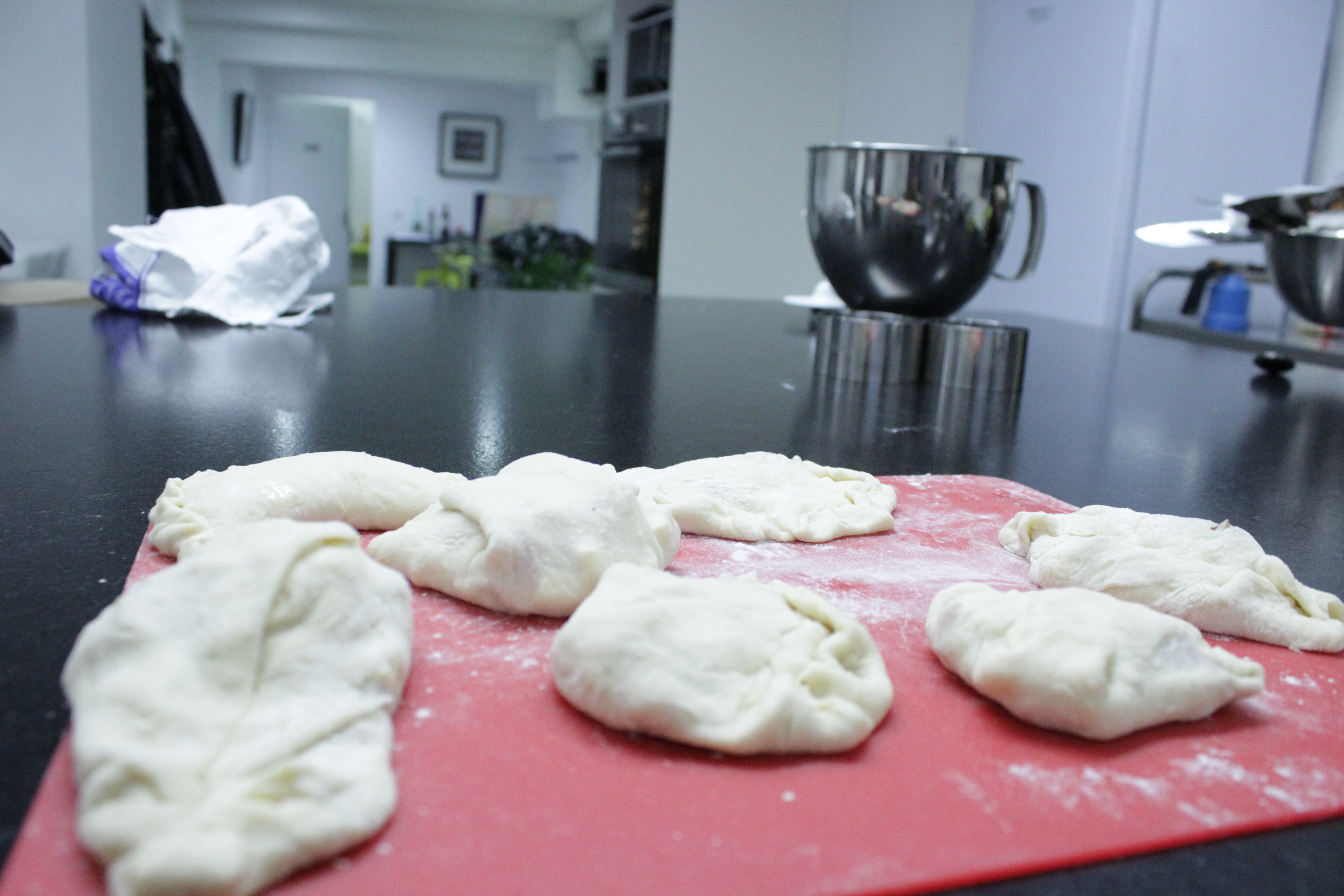 Our 2 food lovers offered me a very private class to learn me how to do the famous Panzo  and the delicious lemon tartelette with meringue. Le Panzo is like pizza pasta with ham, cheese, foie gras or something else depends on your taste, you put it on the boiling oil (I never said it was healthy…). So we did everything ourselves: from pasta to the toppings, plus the dessert, I have to say I felt proud of my beautiful Panzo (everyone is okay to say mine were better and I could be Mathieu new assistant right ?)
I love both concept: Priscilla and her cooking classroom, a chance to spend good time with your friends, in a trendy place with a lot of accessories to discover. I got the chance to test it twice and it's a really good idea for a gift to someone who want to start cooking with help of a professional !
Mathieu and his food truck, I love this idea that he isn't to the same spot everyday (follow him on Facebook to know where you can  find him). I love the fact that it could be considered as a fast food since he has a really short delay and offer fancy cuisine (he has more than the Panzo).
One and the other have the same passion and stars on the eyes when they talk about their job, an amazing proof that you should never been scared to realize your dreams ! Congrats to both of you to be brave enough to start your own business and offer new concepts in Valence !
What do you think about it ?

---
Come & Cook: 100 avenue Victor Hugo, 26000 Valence. 04 75 41 76 15 Facebook – Site internet. Soirée spéciale célibataire organisée le 28 janvier les infos sur Facebook.
Panzo Truck: Facebook – Site internet. 06 59 06 50 68