In August I receive an intriguing email: Astrid is there something you have always wanted to do without ever having the chance? We want to help you achieve this dream! Ford Canada was proposing to test something for the first time. After several exchanges the appointment is made: Saturday, September 29 I would perch on the highest point of Toronto, 356 meters from the ground. I was going to climb up the CN Tower, Toronto's landmark to walk outside the tower and test the famous EdgeWalk! But not only! Ford also let me borrow the new Eco Sport vehicle for the weekend! Let's go for #FordEcoSportFirstEvers!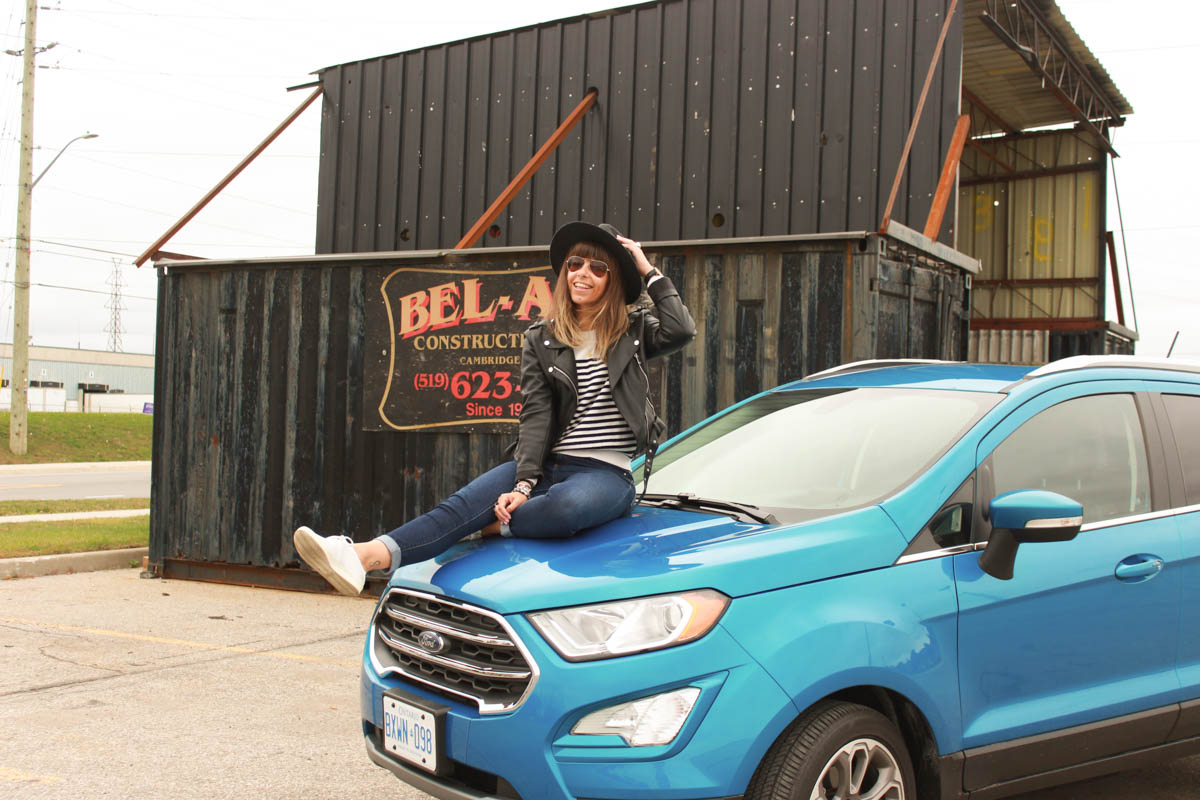 If you've been around for a while you know that the CN Tower is a landmark for locals and visitors alike. I knew it was possible to climb and walk around, I had seen brave people do it in my second month in Toronto during a Blue Jays game, but I never imagined one day to be part of these courageous . Oh no ! Rendezvous at 10am, for once I'm early, 9:30 am waiting outside the door, the team offers me to spend with the previous group. It's so rare for me to be early that I think the universe wanted to show me it could be cool to be early. We go to the preparation: no jewel, no personal effect! Lockers are available but it is totally forbidden to have anything that could come off, let's not forget that we are over 350 meters high and that it would be a little silly to drop something on someone. The glasses are attached to the suit. Nothing goes beyond We are checked several times. We leave the preparation room for the elevator, the staff and visitors applaud us. We are still a little more in the mood! It's gone for 60 seconds of elevator. 60 long seconds when you become aware of what you are about to do …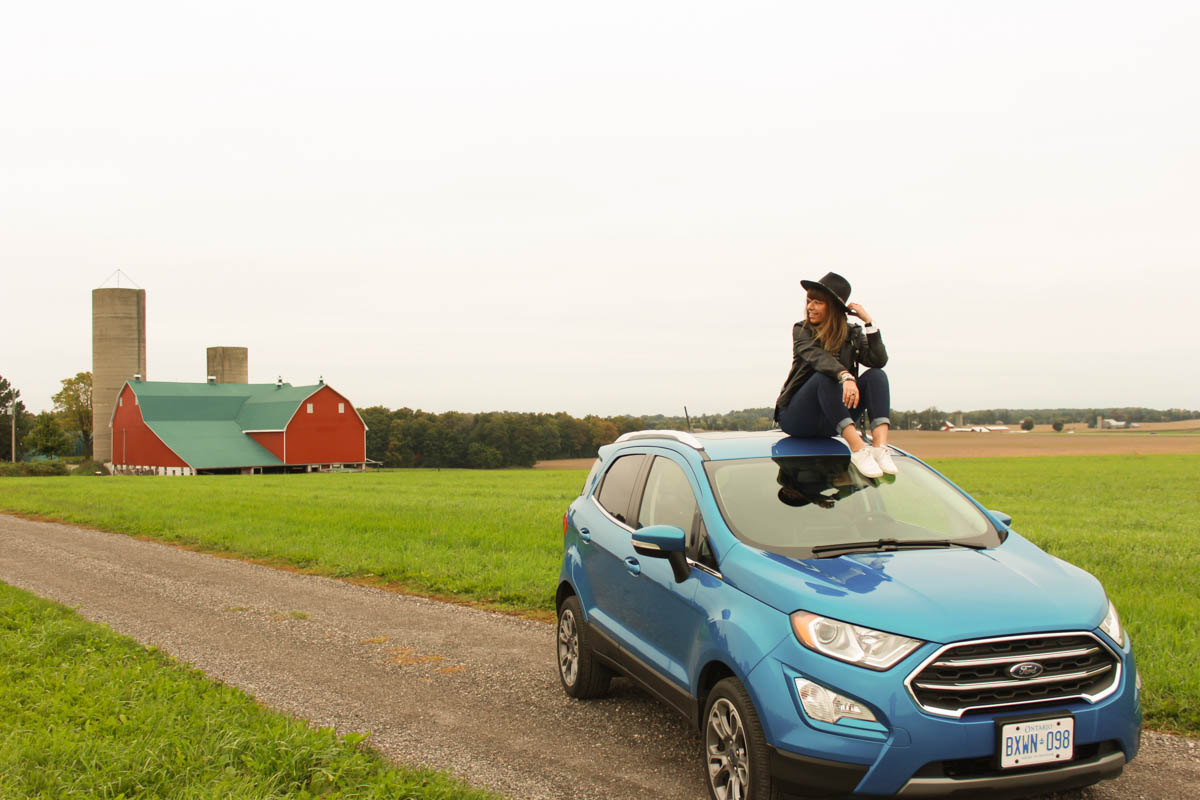 In a few minutes I have the nose against the immensity of the city. I have a smug smile on the video. We feel strong and live up there. I'm not dizzy but I did not look too much down, must say that we had enough to do in front of us. Then honestly the height is not so impressive since there are still a lot of buildings around. The part where we walk is as wide as a pavement on the ground, we do not feel cramped, not at all rushed into the void as I could have imagined! We go into the void: first of all back then of face. Back again. The video at the end of the article speaks for itself I really went slowly. I have a problem to let go and let myself go. A big need to control everything but I treat myself promised! After several tests I feel a bit more comfortable but still less than my teammates of the day who let go of their hands and dance almost on the edge! What spontaneity I applaud!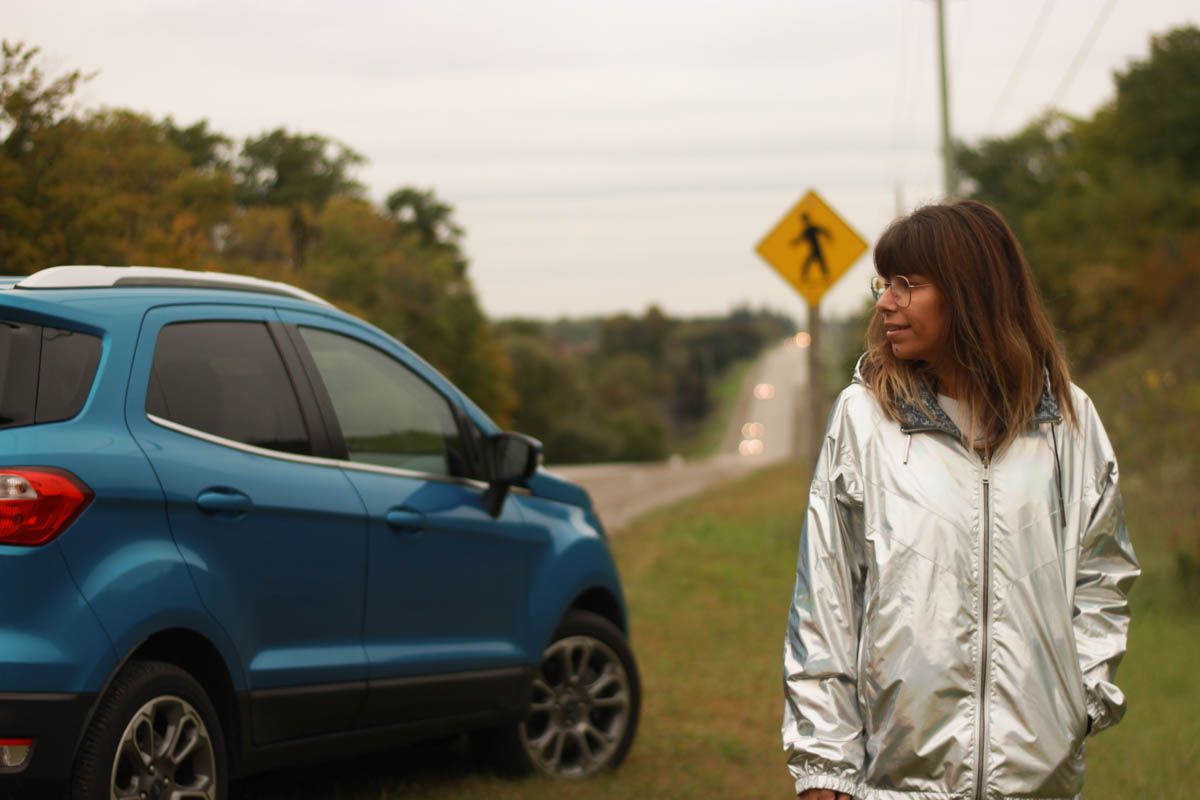 As for the car I was really happy to drive! Here I do not have the opportunity to drive and to be honest I was also afraid to drive here! Remember in my resolutions at the beginning of the year there was: driving in Canada. I had driven in the first weeks of the year to recover Marlene at the airport at 3am in the morning by -15. A delight. Then the truck of my move. Not really very pleasant occasions. After 3 days with the Ford Eco Sport I can now say that I am comfortable driving in Toronto without worry! She is super compact so sneaks around town, I tested in the city and outside it is super comfortable. Hyper connected you can even connect to the wifi!
Practical information:
Price: $ 225.
Summer and winter, except dangerous weather conditions.
Count 1:30 in total, the tour lasts 30 minutes.
You will be given 2 photos (1 individual + 1 group) and a certificate on leaving.
You will receive a video 30 minutes after your visit.
Dress warmly it's cold up there! You will be given a wetsuit, jacket, gloves and hat if necessary.
You have no right to take anything with you.
On Instagram you were many to ask me if I advised, to be honest if Ford had not offered to do it in part in a partnership I'm not sure I would have done but I do not regret at all. It's pretty crazy to be able to climb up one of the tallest buildings in the world and then it's a unique activity in the world.
A great experience to start the second part of 2018, thank you Ford for the experience I'm not ready to forget!