During my Christmas break I was looking for my new notebook, I loooove notebooks! I always have one in my bag, if I have to wait somewhere I optimize my time and put on my ideas. Despite my very connected life I'm a paper's lover Every time I moved I carried all tens of books (I'm not part of these people who can read in their iPad)., I'm still buying books even if I don't find time to read it, I make paper lists (I tried different apps but no one replace a recyclable envelop ahah), I write, I draw in my notebooks, I write idea on post it notes that I put into my booknotes.
The one I have since few months is so cool that it's so hard for me to find a new one (Ok it's seems like I'm talking about something vital ahah I told you I'm in love with paper) even if that one is almost full.. It's a gift from my Canadian roommate last year when I got a new job. So it may be emotional. Ok I'm losing you ! Looking for my new notebook (I didn't even order yet) I found few accessories not essential to your life but very cute !! My favourite one is the cork globe ! ( as much as the scratch map which was my favourite when I discovered it few months ago). I love the notebook from Mr Wonderful !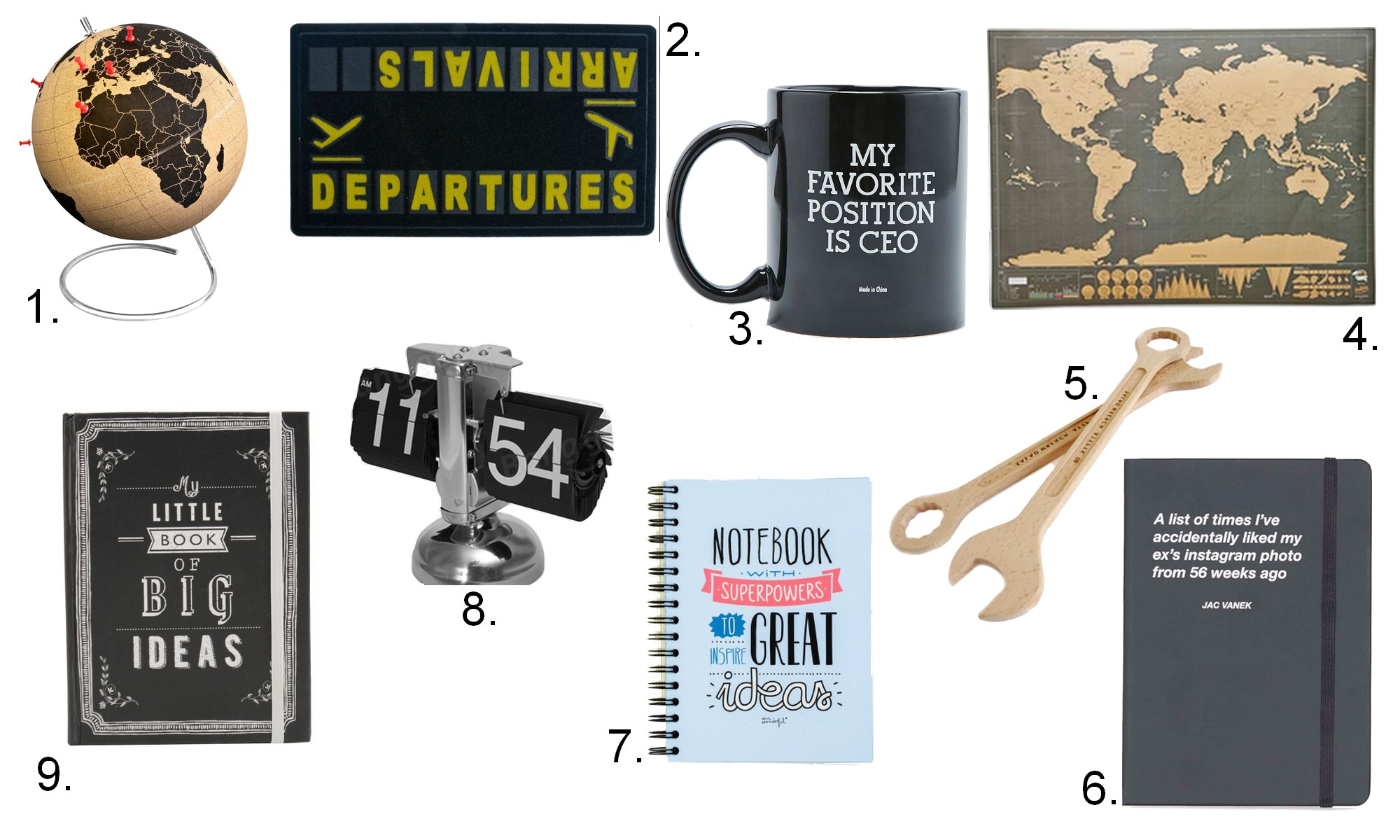 1- Globe terrestre en liège (dispo en 2 tailles)| 2- Paillasson Aéroport | 3- Mug CEO | 4- Carte à gratter | 5- Couverts outillage | 6- Carnet Instagram | 7- Carnet Mr Wonderful | 8- Horloge flip | 9- Carnet My Little Book of Big Ideas
What about yours ? More old school or very connected ?