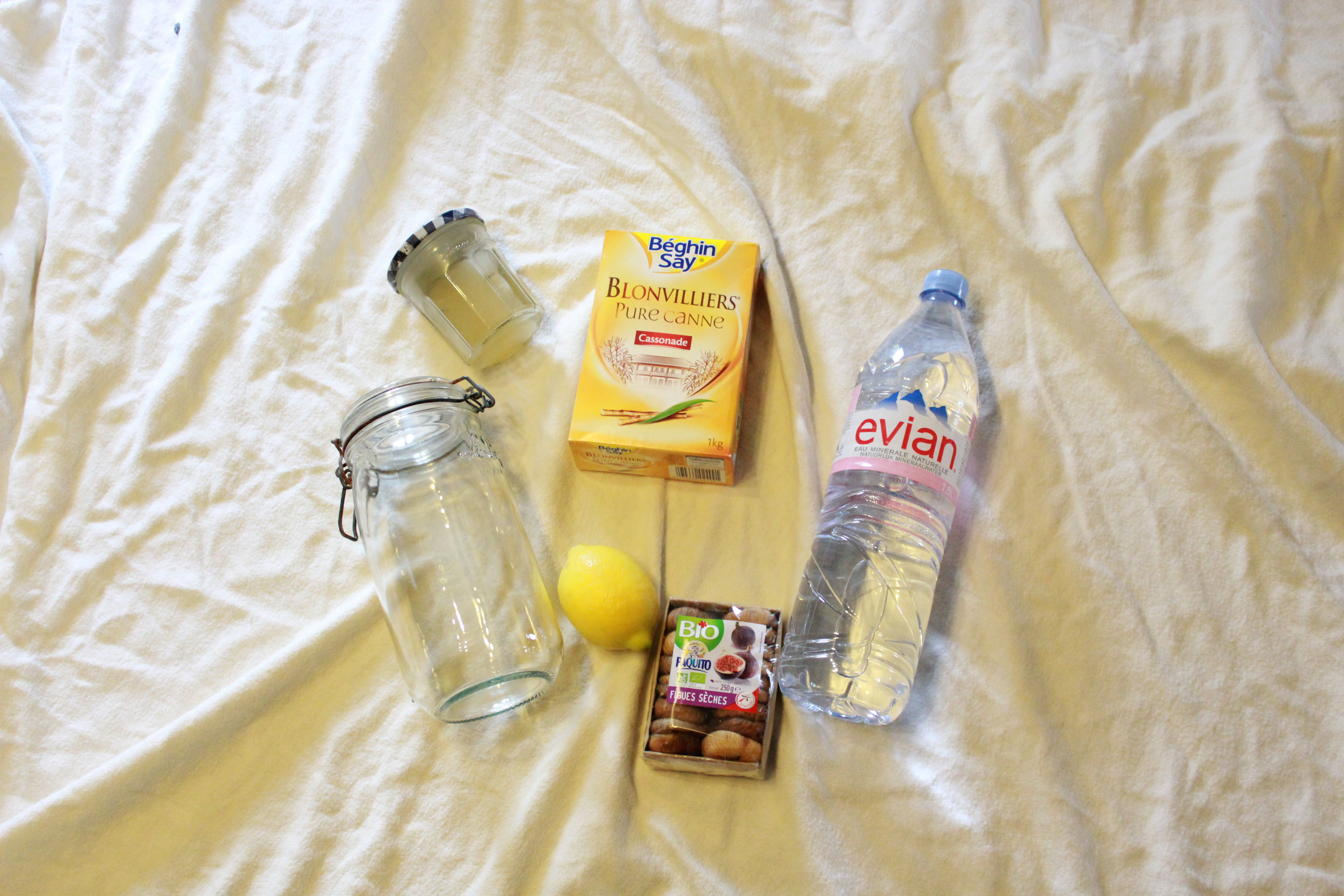 This summer when returning to France my mother had this jar in the fridge .. small white grains that floated in water. She explained to me not to throw this jar that it was seeds of kefir. What? She explains that this is a natural way of cleansing the intestines. I find a recipe, I test the potion but unfortunately this summer I leave it a little too long in the fridge and it becomes undrinkable (I grant you: BOULET!)
Kefir is a fermented beverage made from grains of kefir which is in the form of transparent grains, basically it is a set of bacteria: a probiotic. The bacteria are not all bad, the ones that promote the intestinal transit, drink regularly it can help you to put order in your digestive system and strengthen your intestinal flora, other aspects exist, for my part it is really This side that interests me (we also talk about lowering blood pressure, reducing eczema ..)
Kefir is multiplying and can be shared, you will not find it in the trade, some websites offer it I do not know what it is worth, mine comes from my mother, who comes from one of her friends. I saw an announcement a few weeks ago at Satoriz Saint Péray someone to give, so you can monitor organic stores to get you.
All this brings us back a few days; I remember this method, with the holidays I think it will not hurt my intestines to be cleaned. I am currently drinking it so I can not tell you about the effects then for now, I would of course update the article as soon as possible;) Only I think you still have days rather Calm before him to allow himself to do this cure.
Precautions:
Kefir must never touch metal, all manipulations must be done with plastic!
Kefir grains are reusable, do not throw them away after use, rinse them and then put them back in their pot with water.
To be envisaged for 1 liter:
70 gr of kefir seeds.
1 bottle of mineral water in bottle.
2 tablespoons of organic red sugar.
A half organic lemon.
2 organic dried figs.
A large pot of 1L50.
A glass bottle.
Plastic strainer.
plastic spoon.
cloth.
In your large pot pour the 70 grams of kefir seeds well rinsed beforehand in the plastic strainer. Add mineral water, then 2 tablespoons of organic red sugar, slice the half lemon and add to the preparation, finish by adding the 2 dried figs. Cover with a cloth and place in a place protected from light for 24 to 48 hours. It is you who will define the time according to your taste, the more it rests less sweet it will be. When the taste fits you pour the contents into the plastic strainer, collect the liquid in an airtight bottle, throw the lemon and the figs, you can rinse the seeds and start again!
Be careful the fruit kefir only keeps 3-4 days in the fridge, after this time it becomes alcoholic and sparkling.
For the photos are indulgent, not obvious to highlight lemon and fig which floats in a pot;)
My pot is not full because I missed seeds, I recovered only 25 grams so it takes a little time for them to multiply. So I adjusted the dosages.