Last Monday I posted on Instagram a picture of my chicken soup, based on your feedbacks it looked yummy ! It's been a long time since I'm saying I will post recipes from my Instagram's pictures… so let's officially launch the new category: Recipes today with my chicken soup 🙂
After few days sick, eating nothing, the doctor recommended me to eat chicken soup but as usual I had my perfect meal on my head and impossible to find it online so I customized according to my ideas and my fridge !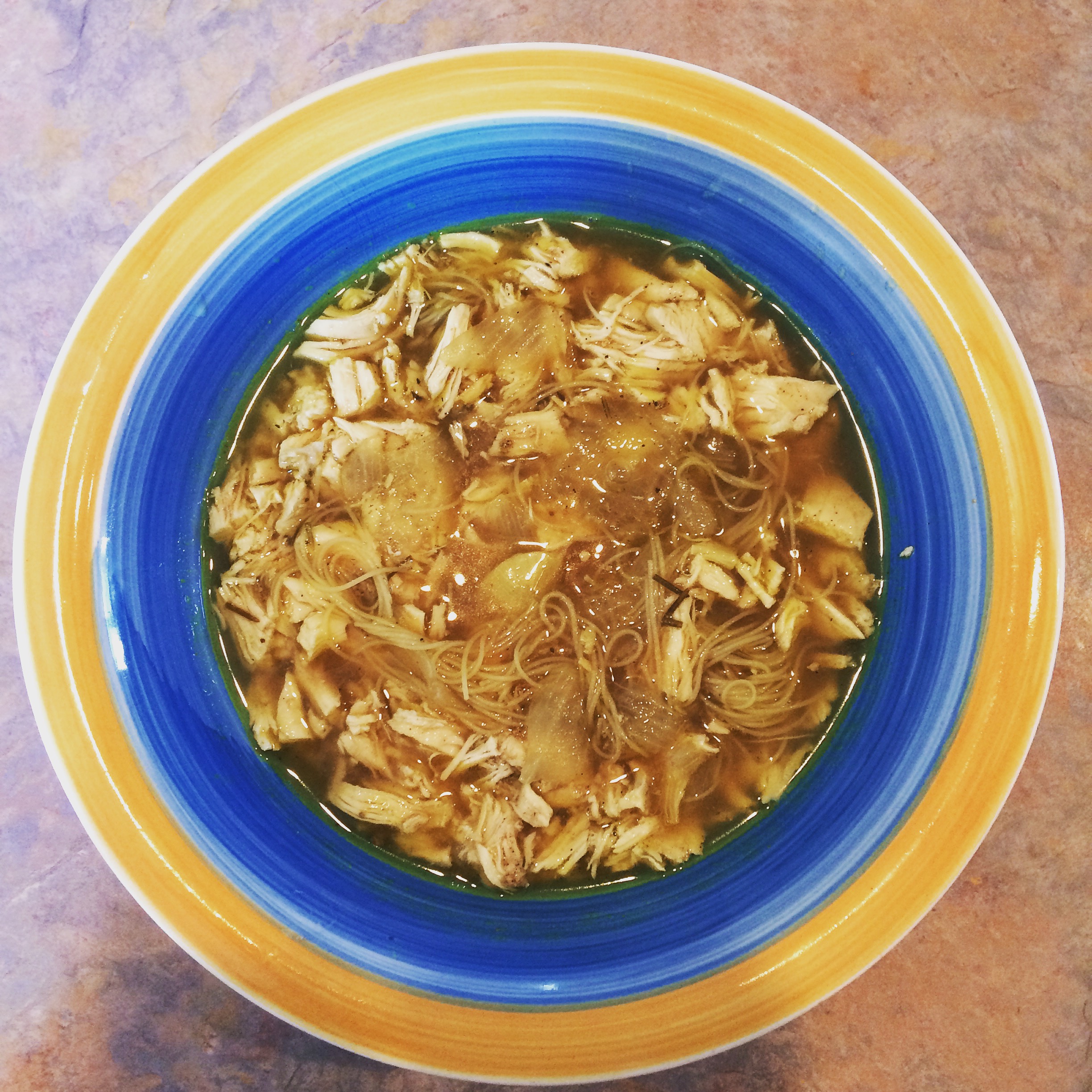 For this recipe you will need:
– Chicken.
– Oignon.
– Garlic.
– Chicken bouillon.
– Rosemary.
– Pepper.
– Salt.
---
Step 1: Place the chicken, oignon cut into large pieces, garlic, add carots if you want.
Step 2: Cover with water, add a teaspoon of pepper, one of salt and one of rosemary.
Step 3: Simmer an hour. Add water if needed.
Step 4: Take off the chicken.
Step 5: Add bouillon cube and bring to a boil.
Step 6: At the meanwhile cut the chicken in small pieces.
Step 7: Add noddles or rice vermicelle depending on the cooking time.
Step 8: Serve bouillon and add chicken pieces.
Bon appétit !
If you liked my first recipe taf me on Instagram when you post it or let me a comment !
A.