We all watched Thanksgiving hundreds time on the American movies. I had this image in my mind: all the family and friends together like on Friends. And I really wanted that for my first Thanksgiving. For lack of having my family and my French friends I had 12 differents nationalities and a perfect turkey !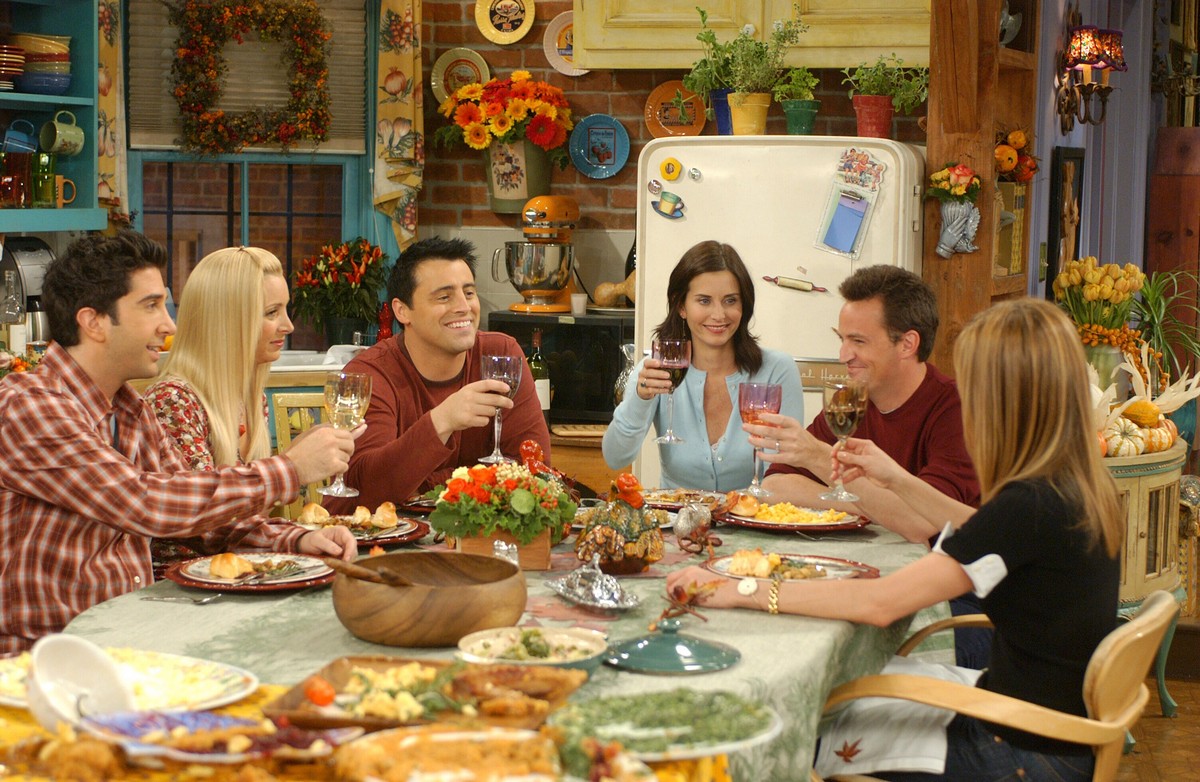 First not to be confused between Canadian and American Thanksgiving. The date and the background are different. The second Monday of October in Canada versus the third Thursday of November in United States. In Canada we celebrate two explorers: Martin Frobisher and Samuel de Champlain who crossed the ocean during the 16th century and a Day of General Thanksgiving to Almighty God for the bountiful harvest with which Canada has been blessed. In 1799 Thanksgiving became an official national holiday and the really important and respected  celebration we know now. In the States we celebrate when the Pilgrim discovered the West and thanks the Wampanoag to help them during the scorbut epidemic.
Respecting the traditions and with Chef Julien's help we cooked the turkey … Okay .. He cooked the turkey ! We cut the onion 😉
A really funny and learning moment !
When the turkey was in the horn we started to cook all the other food .. And trust me we didn't miss food !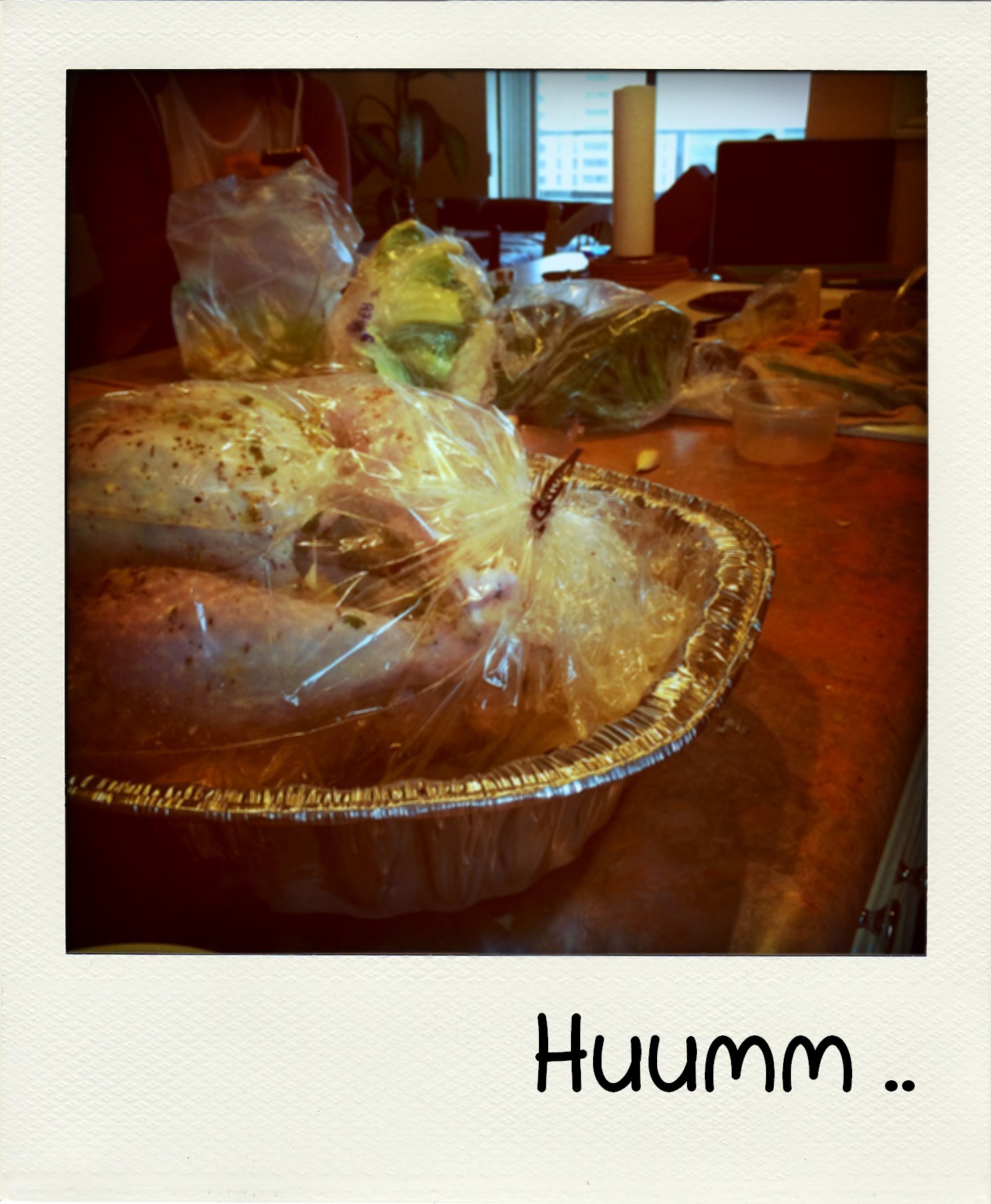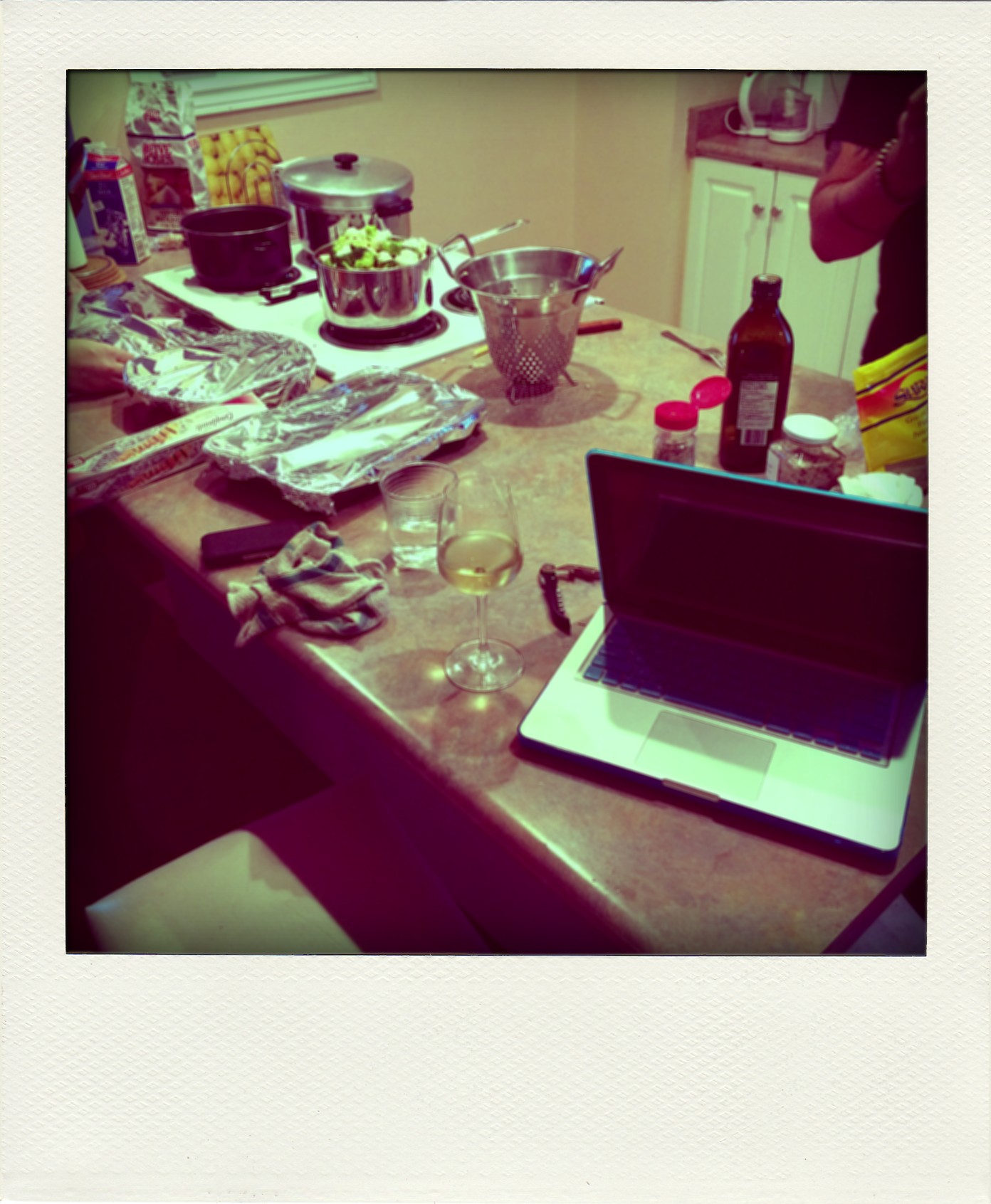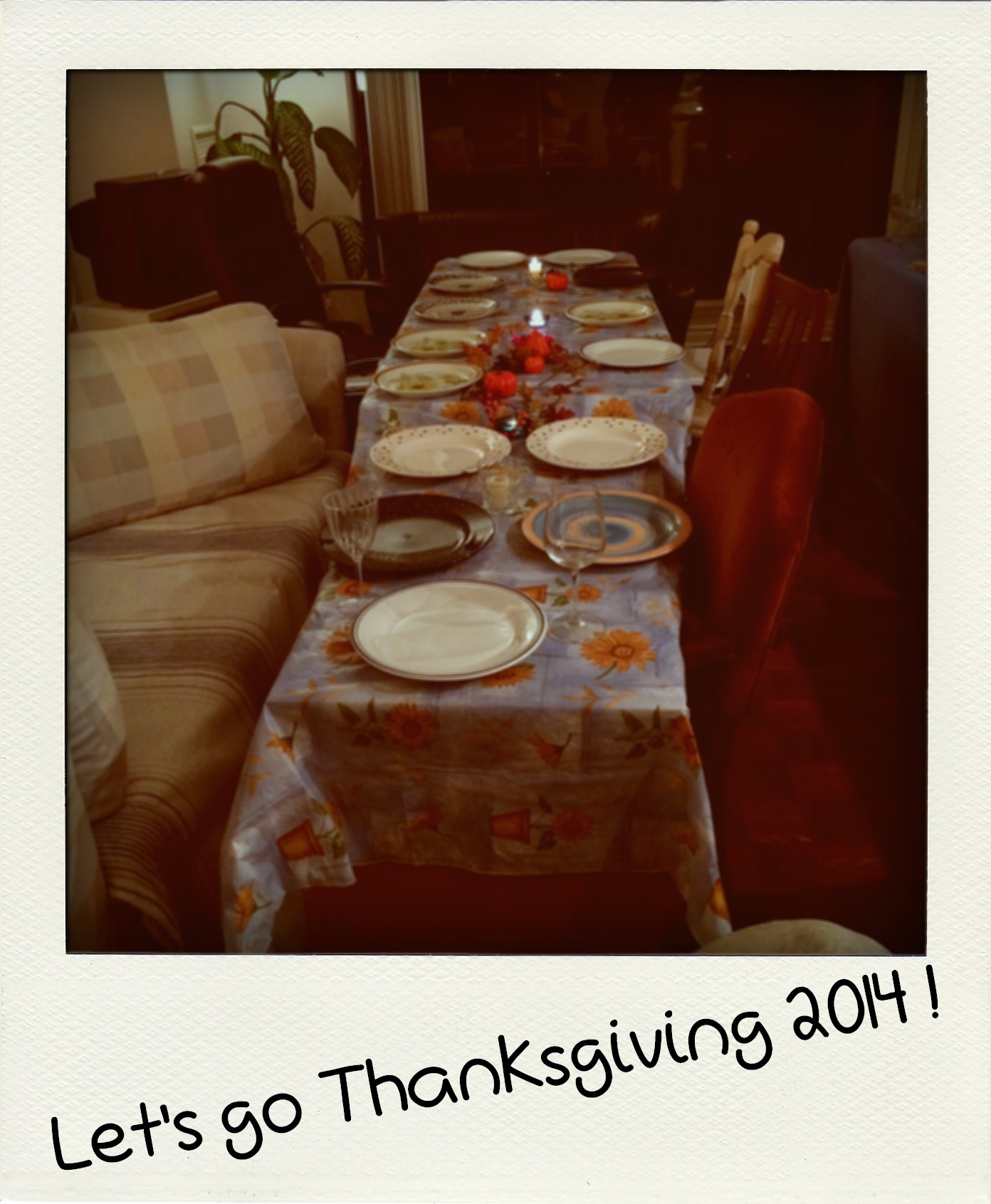 Gradually friends arrived, the food was done, everyone found a chair, it was not easy, and it was time to share why we are thankful. Nice and emotional moment.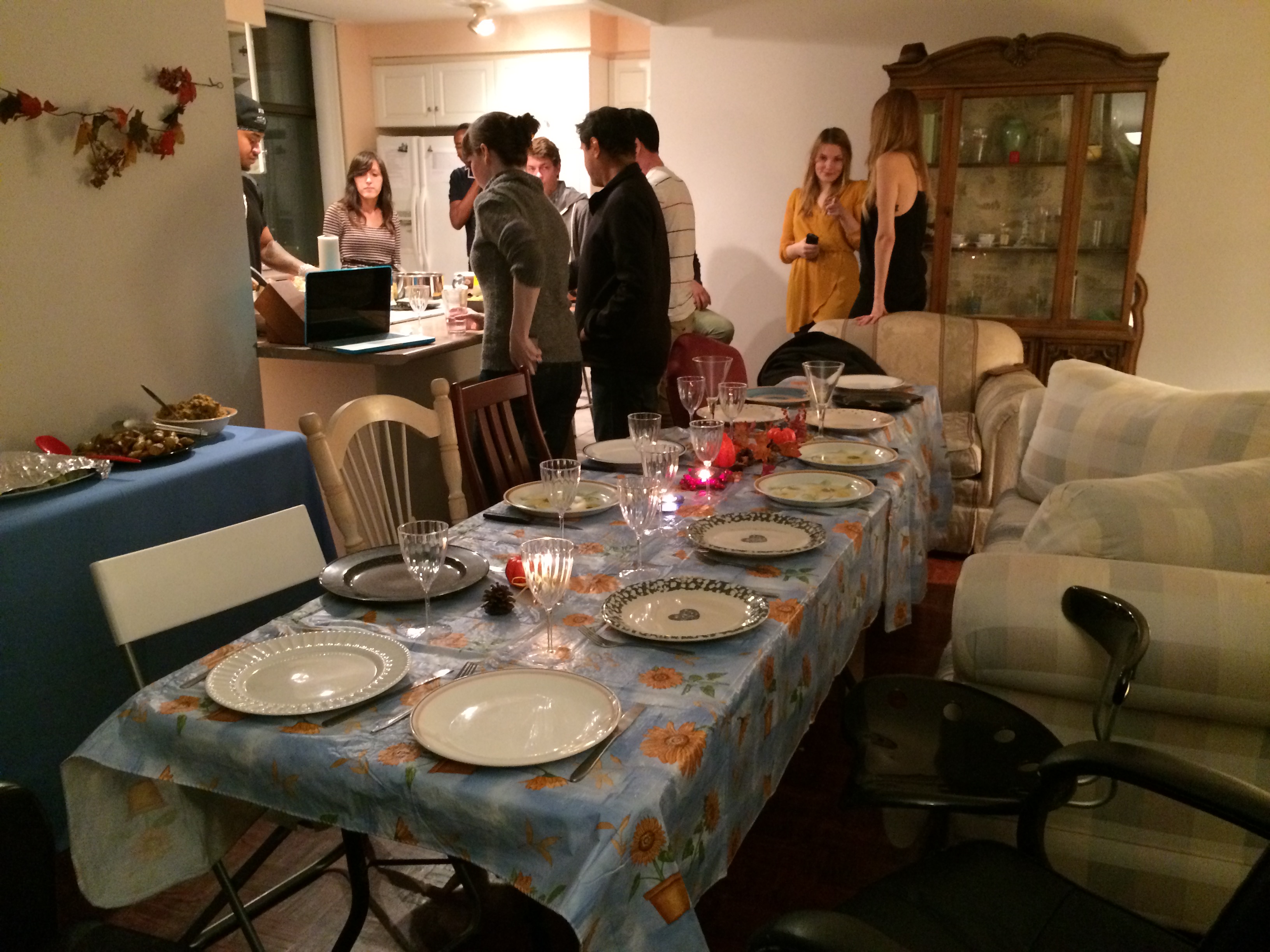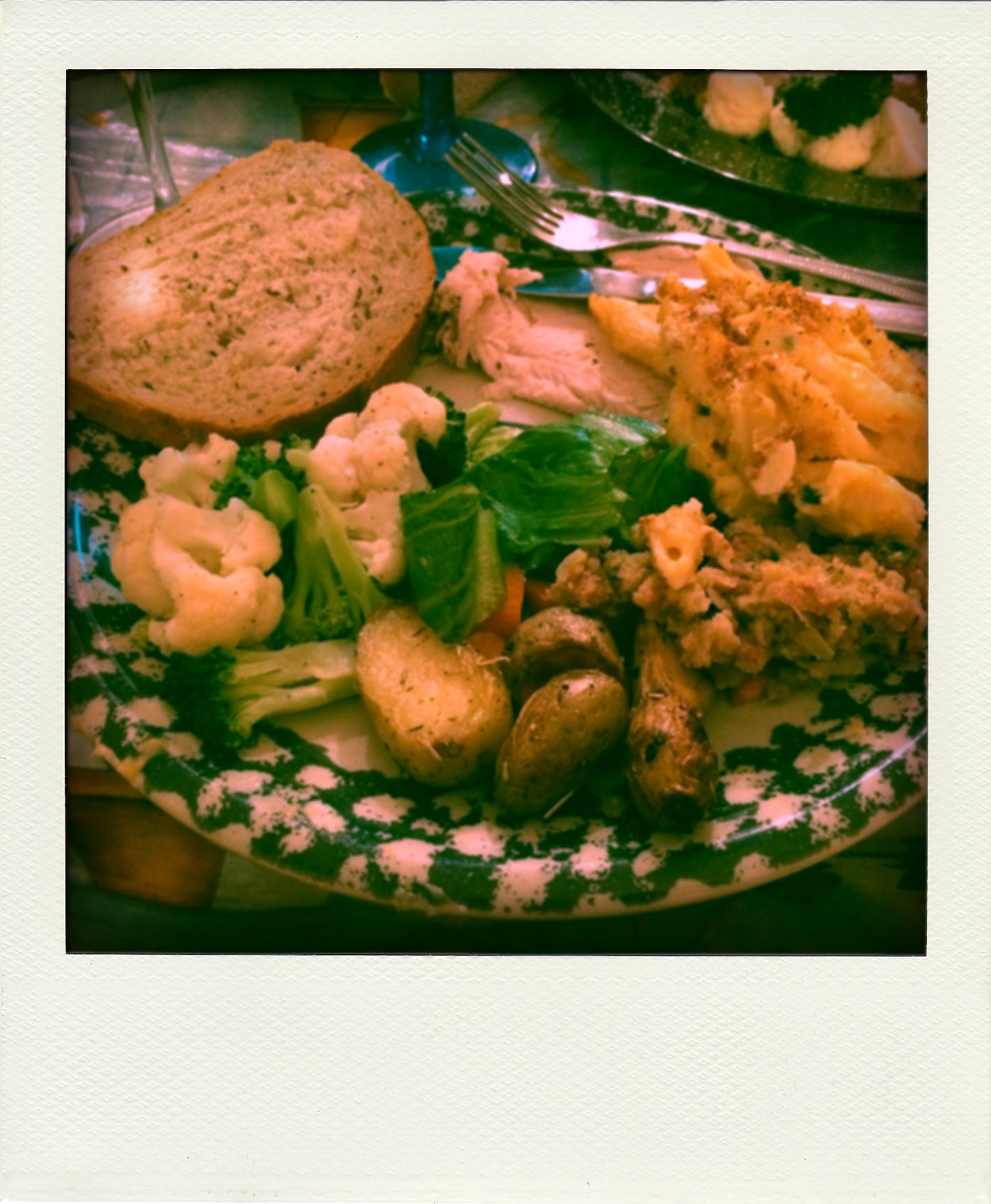 " I'm thankful to be in Canada, to live my dream. I'm thankful to be support by my family and my friends in France. I'm thankful to have such an amazing roommates ! Shanez who teachs me how to be a good Canadian 🙂 Miri who laughs to have a stomach ache. And Anja who supports me and add to my jokes ! I'm thankful for all I did in less than 4 months and all the friends I met. "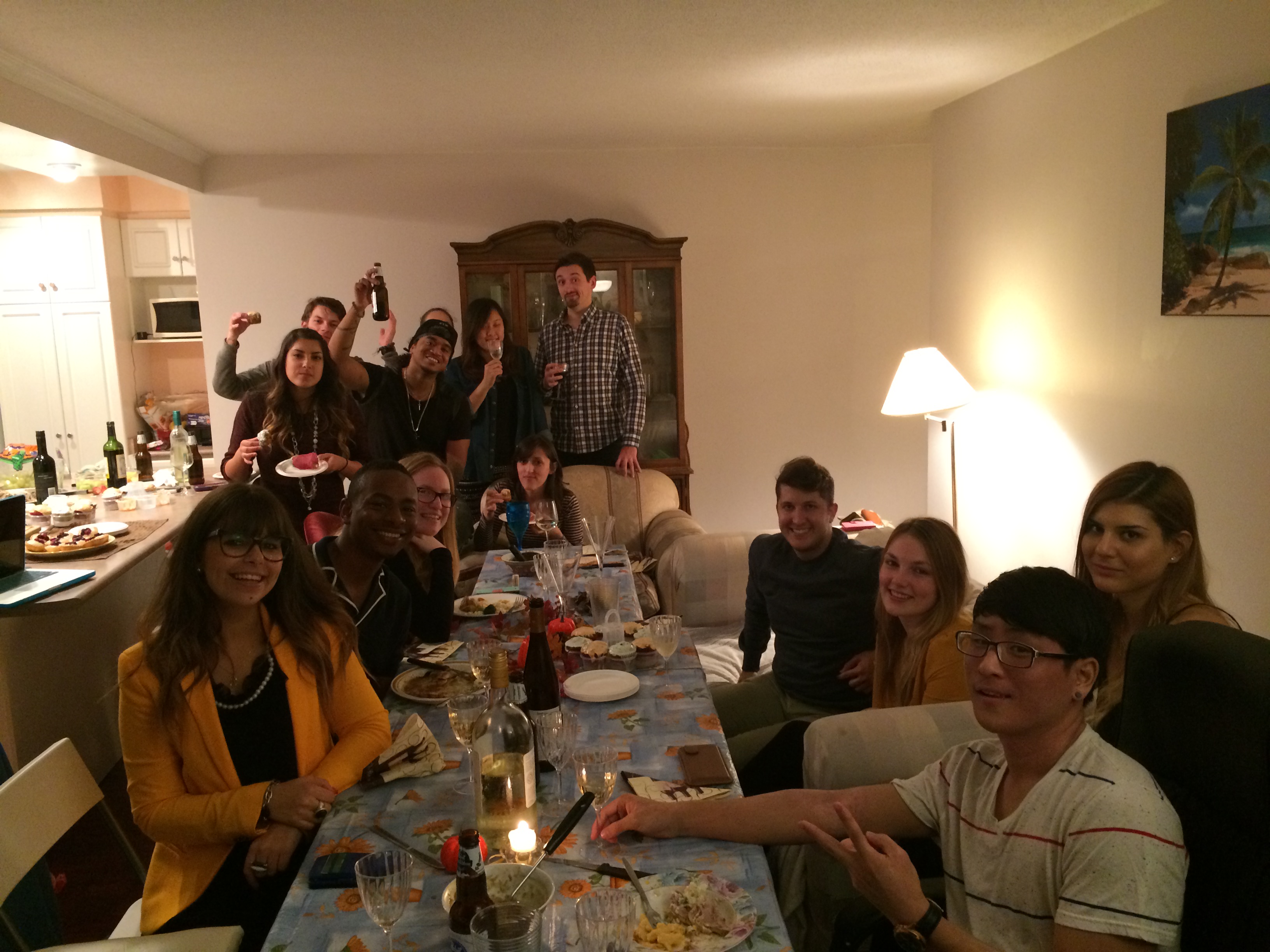 A wonderful day, as I imagined, with my Auberge Espagnole ( French movie ): the world in my living room ! Thanks everyone for coming, and thanks to Chef Julien !!!!