This winter I decided to go to the gym (let be honest to say I'm back to the gym I should have start one day), I needed a challenge and a goal to train, I was thinking about a regular race when Alexane ( 4Run6Jumpstreet) shared on the French community an event: the MUD HERO (depend on the country the name change but it's still the same concept)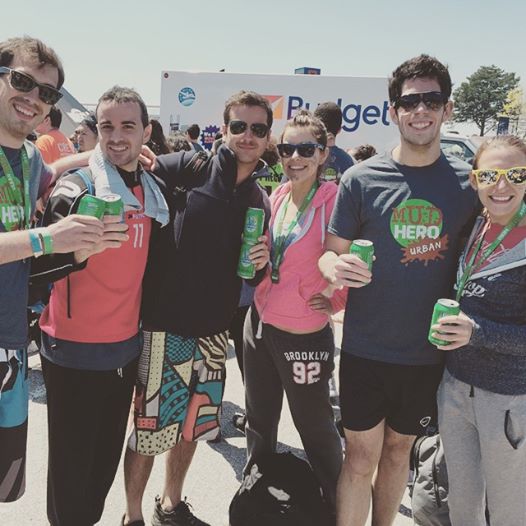 What the MUD HERO is ?
6 kilometers, 22 obstacles and more funny: mud ! During 2 days every 15 minutes people start, 6630 runners, 4085 women and 2545 men.
After watching couple videos on YouTube (especially that one I showed to everyone around me) I knew: MUDHERO Toronto 2015 will be with me.
Weeks flight, we build a team and D Day arrive ! We are 6 French ready to fight with the canadian mud and overall ready to have fun.
We meet at 10.00am at Ontario Place (an old closed amusement park, same as the one for the Dîner en Blanc last september), we pick up the shirt, fitting room are available to change, it's sunny but not really warm. And yes we wait during 45 minutes the guys, these ladies were late (yes I really need to say it)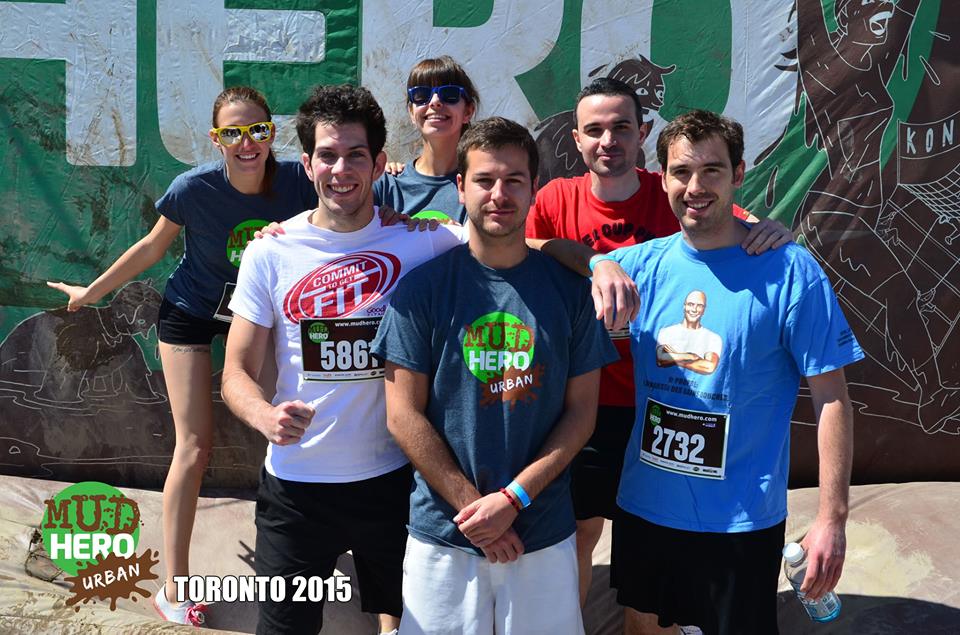 The organization is perfect we have a spot to leave our bags, official photographers to take pictures of us in front of the big Mud Hero sign. 11.15am we are ready to run! Just 15 minutes left before our wave, you can reconize the newbies from the experts: some has protection and GoPro ! We are so excited, the DJ makes us dance, everyone is stretching and you have this moment where you ask yourself: what am I doing here?
Because yes you have a minute when you realize you are going on purpose on the mud.
3 … 2 … 1 …. Gooooooo.
First kilometer is easy, running in front of the lake (where the water is surprisingly clear for Ontario Lake), we are running in the middle of the old attractions, things are becoming hardest: jump from a wall, crawl under a bridge, climb, sink, climb a string wall and sink jumping on a water slide really abrupt (watch the videos if you don't believe me)
Obstacles follow: climb wood walls, climb and cross string wall and finally  the mud we were waiting: cross like a mud swimming pool, everyone laugh and support each other: the atmosphere is awesome !
Every muscles are working even the ones you don't even know about !
The last kilometer offers us the chance to crawl into a tube (if someone found one of my thigh thanks to give it me back), a balance obstacle and finally we see the final line , 2 more obstacles and we are finally done, the volunteers give us our medal as big athletes finishing an amazing competition! Honestly you feel like a hero because yes you went out of your comfort zone and you did it !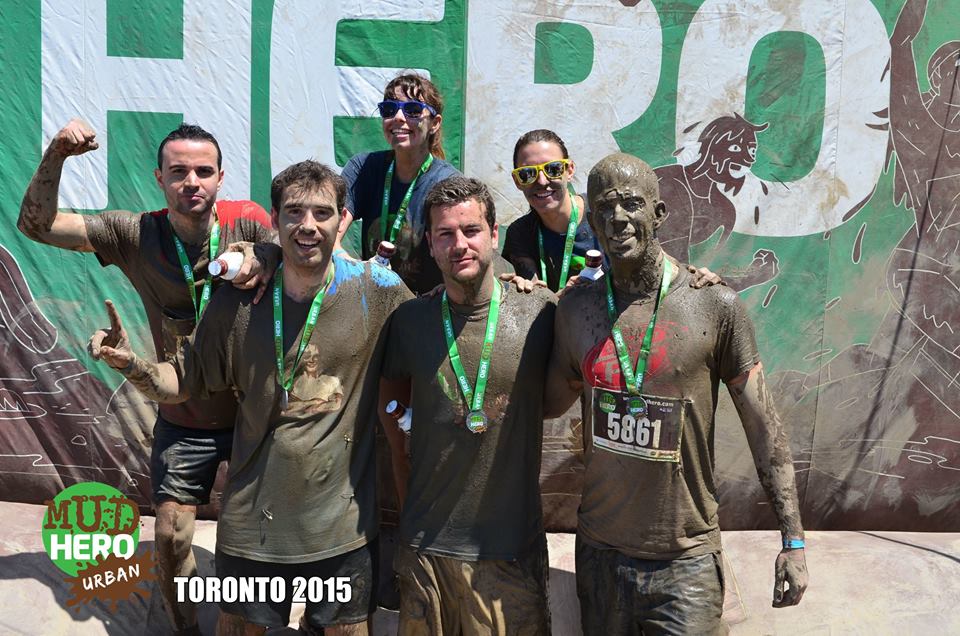 We finished the race in an hour and 10 minutes, taking our time, really enjoying it, taking a lot of pictures, as you can easily guess since we have some many pictures. With our amazing team which wait for us and support us ! I finished 4390/7691 on the overall ranking, 2408/4711 on the women ranking and 607/1069 on the 25-29 ranking. For a first time it's not too bad ! For information the faster one did it in 23 minutes.. no comment !
Videos are from people on YouTube. Not mine.
My feedbacks? A race to do with your friends, no competition, to have fun, enough intense to have to get out of your comfort zone but enough affordable to have fun. A chance to do more than usual, get out of your comfort zone and to prove you can do it !
Ps: we are Friday and my legs are still a little bit painful 😉
Did you already do it ? Do you plan to do it ?
A.