It was good in Toronto this weekend. Kind really good. 5 degrees at least! As much as to say that after weeks to -25 revisit positive temperatures gives us a little impression that it's summer. The sand beach, the coconut palms cocktails less. So I jumped at the chance to go for a walk with a girlfriend and chat. It's one of the things I love in the summer, walking, chatting and exploring the city camera and phone in hand.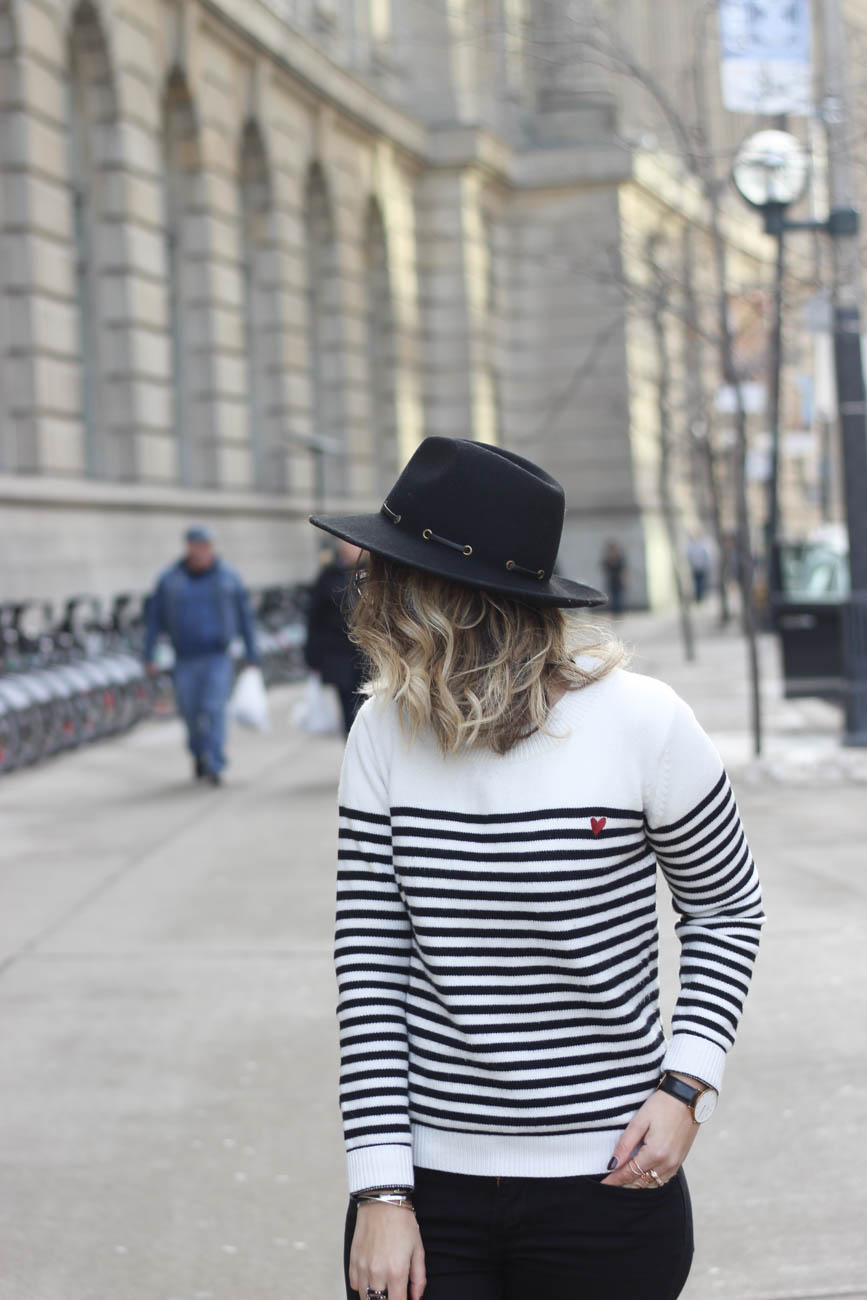 A few weeks ago Molly Bracken contacted me to offer to choose some products, I was hyper excited it's a brand that I love for years, I have several dresses and a tutu of this brand. You have already seen me here, here or here with! It is a brand from the South of France that smells of originality and style. I waited a bit to present you the first piece on the blog because of the negative temperatures that do not allow us to take pictures outside but I showed you on Instagram and you were many to fall in love with this sailor sweater with a little red heart. To be totally honest with you this is the first piece I chose, Gros gros coup de coeur. You asked me how he cut since it's a one size. I usually take M and it suits me perfectly.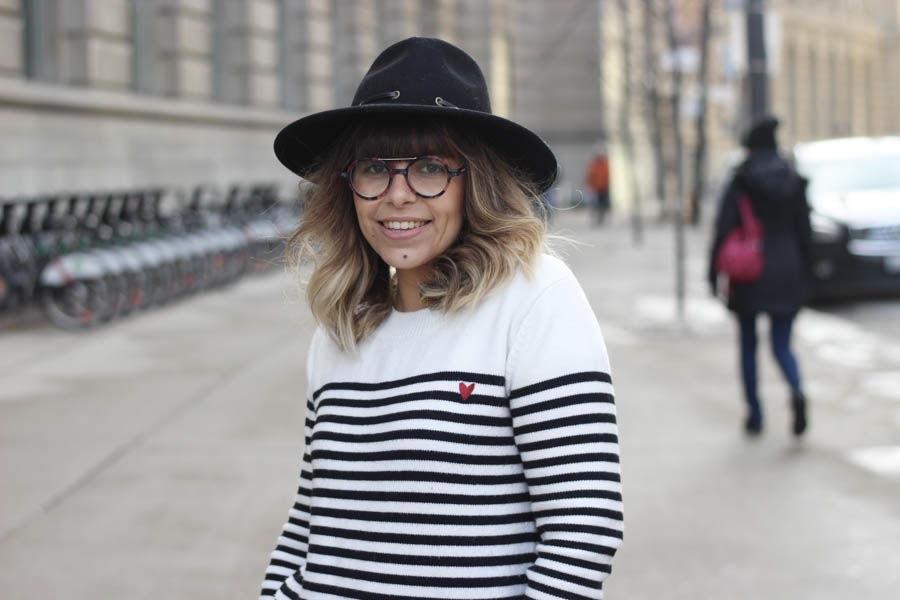 Since my return from France in late November I have not smoothed my hair, I let my hair express itself and the volume is displayed. I have periods like that where I feel better with volume, I feel myself more. Well I still have to guide them by taking up the curls iron. Nobody is perfect we all need a little help sometimes. My blond softens slowly, I return to the most natural. Case to follow.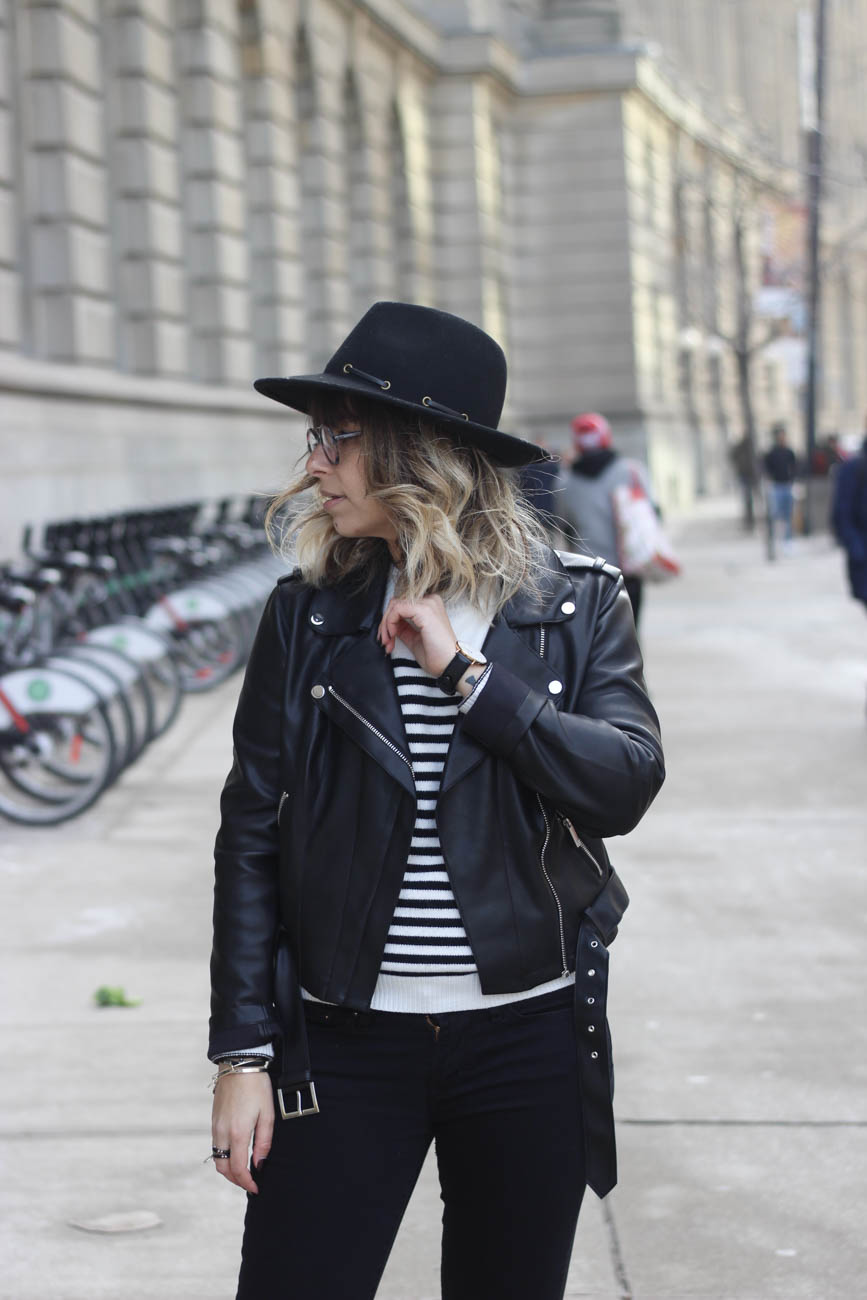 The good news is that Molly Bracken delivers to Canada, that the brand is also available at some retailers and that the brand offers trendy pieces that do not explode the budget. The dresses I have (some since 7 years yes yes) are of great quality and around fifty euros. The rest of my outfit is pretty simple, I had everything on the sweater. A perfecto Morgan bought in November during my brief stint in France, Levi's jeans came directly from Marques Avenue Romans and boots Steve Madden bought last spring in Toronto. My hat back, impossible to wear in winter I took advantage of almost spring temperatures to make him take the air.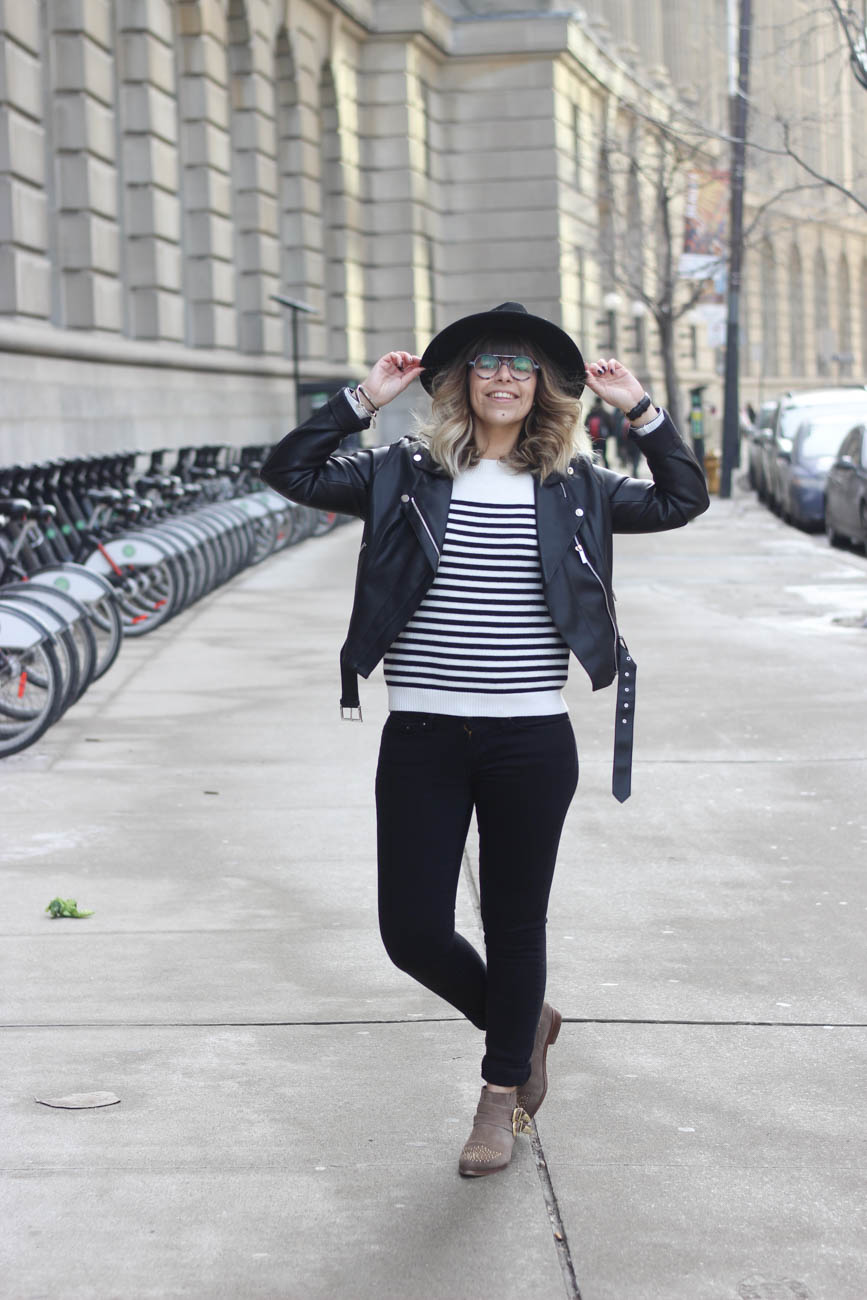 So favorite or not for the marinière or not? Is it possible to do more French?
Good evening or day!
Love love mes petits loups à frange.

Pull: Molly Bracken (en soldes 20 euros au lieu de 40) – Boots: Steve Madden – Jeans: Levis – Chapeau: BCBG Maxmaria – Lunettes: Komono – Perfecto: Morgan