End of February Toronto celebrated men's fashion for the second edition: The Toronto Men Fashion Week (TOM).. 3 days, 15 show, tens of models, hundreds of outfits, guests one more beautiful than the other one. Impatience and curiosity in the eyes, some ohh, ahh in the audience. I had the chance to watch 3 show thanks to Nexus Media One.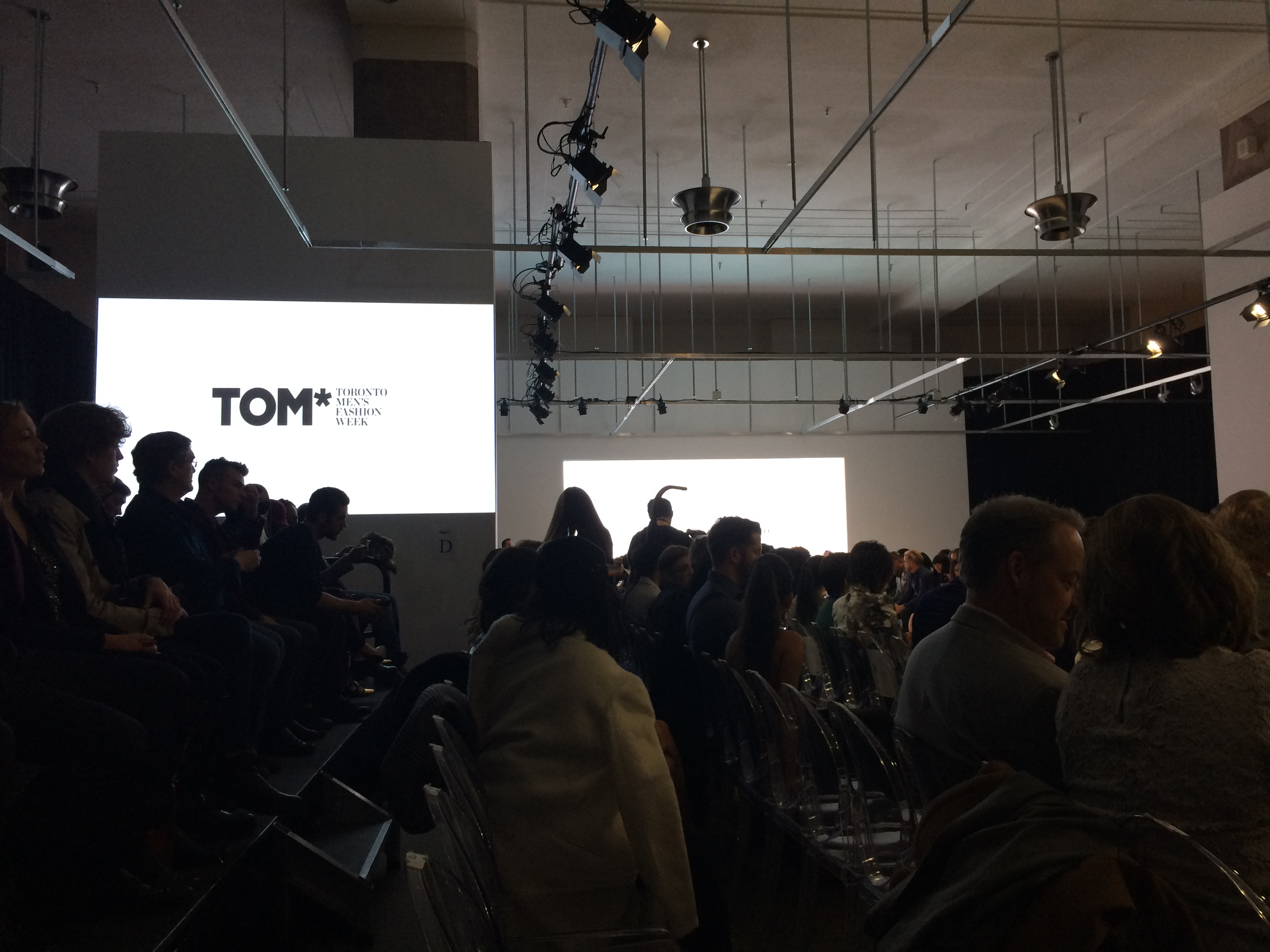 After running around during a little bit I finally found the place, thanks to add more signs next yea, I'm ready with my Media Pass to discover what the designers .. I arrive early ( Yes it's important to notice), the hostesses  are very nice and welcoming, we can feel the energy emerging for this kind of event : everyone is so impatient, some check the last details, others admire the achievement of weeks of work.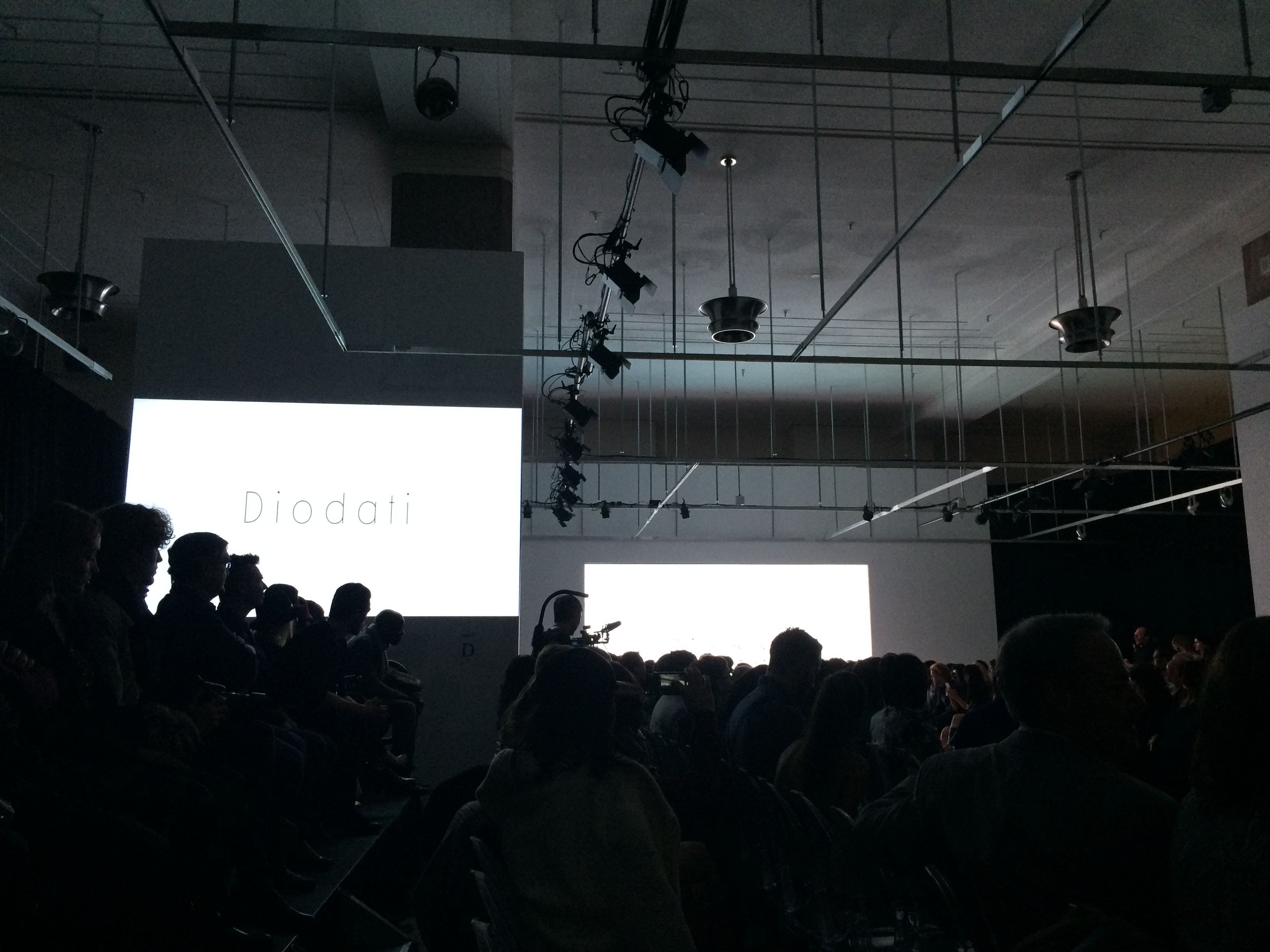 7.00pm sit on the third row Diodati By Luca Galardo 's show starts. The show is shy and fast. Someone explain me that it's a really young designer, not so much to show. We all start somewhere so we wish him good luck !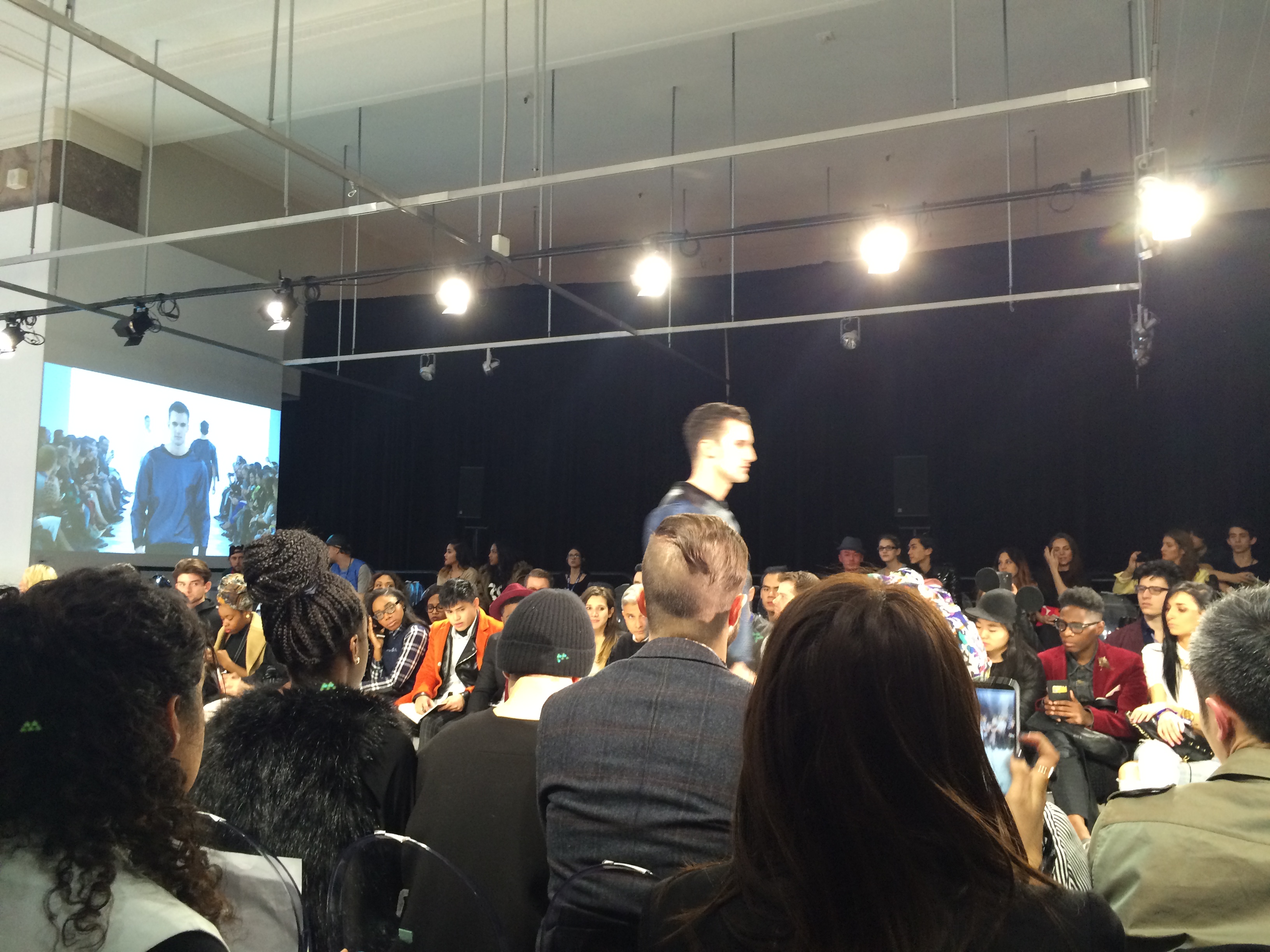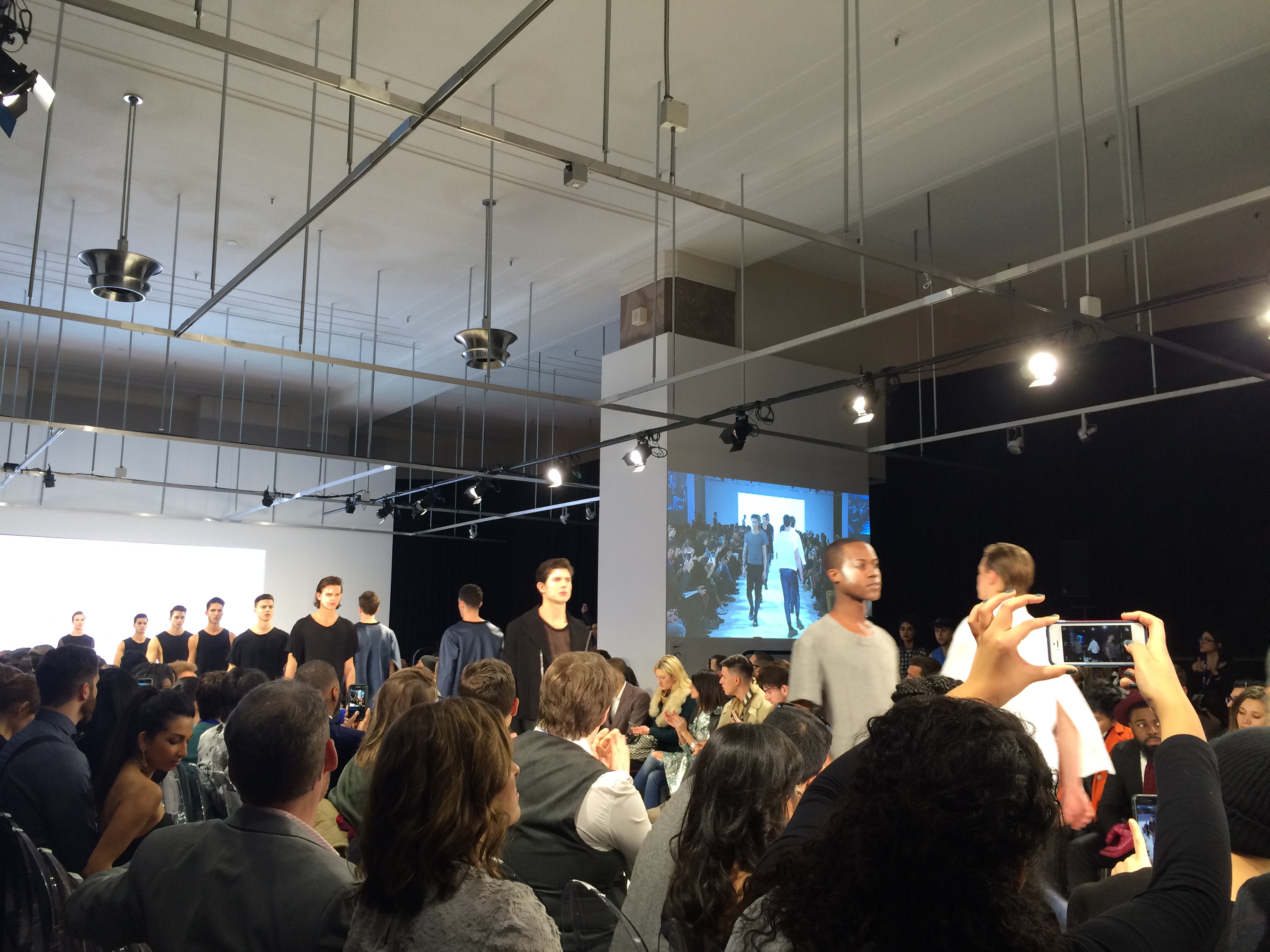 Next show is coming at 8.00pm. Since the one before was just 5 minutes I was afraid that the time goes really slow but I spoke with Marco Pecota, designer and founder of Pekota : steel bow ties, something really original to add to your outfit.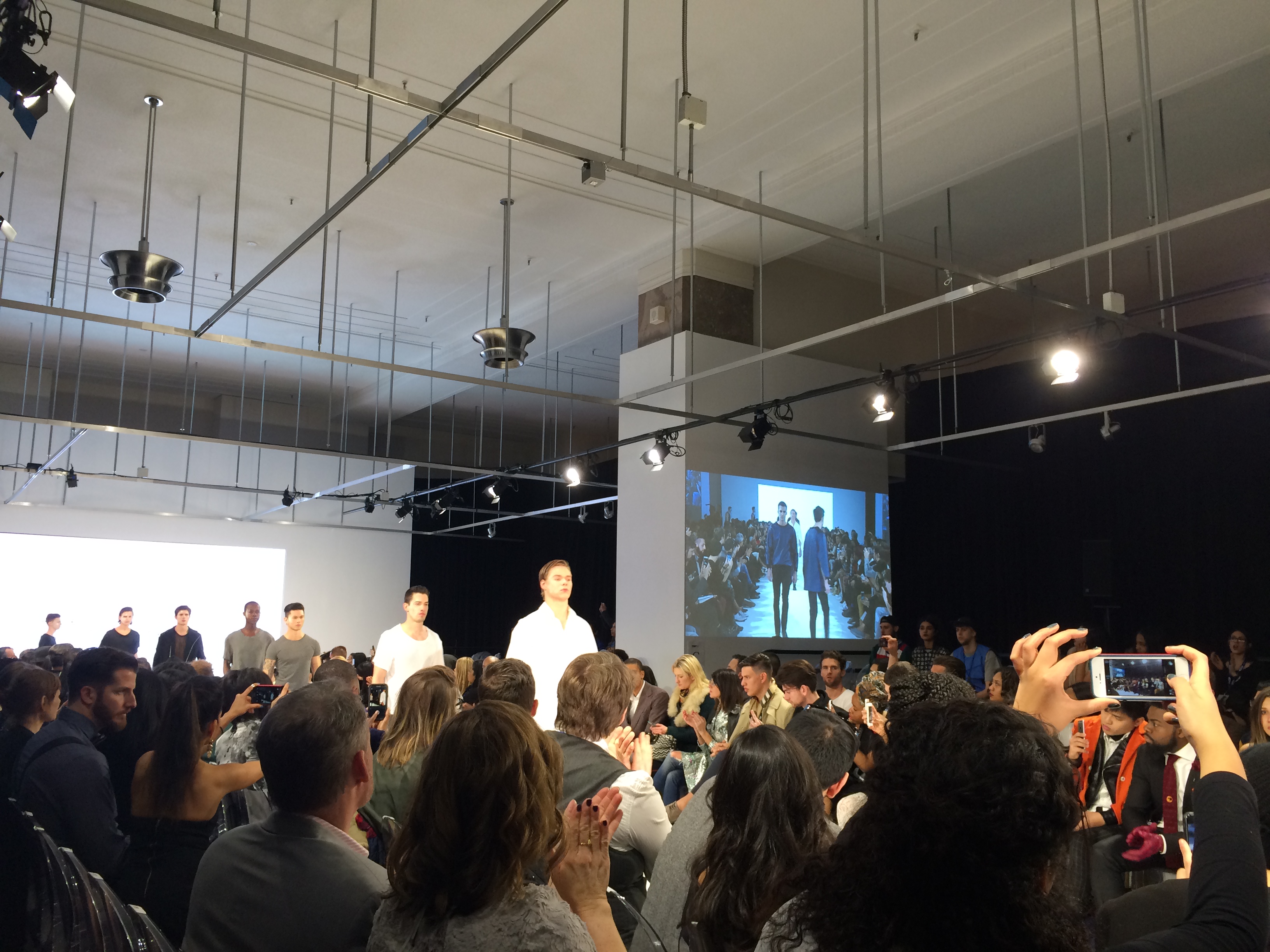 8.00pm, second row, guests come back to their seats and leave the space for Pedram Karimi's models. Apparels stay on the same style as the first show : we can also see this shirts open under the arm. When the first one painted in white their faces the second one tempted the yellow tap on the cheekbone. What I really like was the idea to have androgyn mannequin, mixed men, women, long and short hair, blond and brown, different ethnical origins and skins colours. A nice way to represent canadian diversity.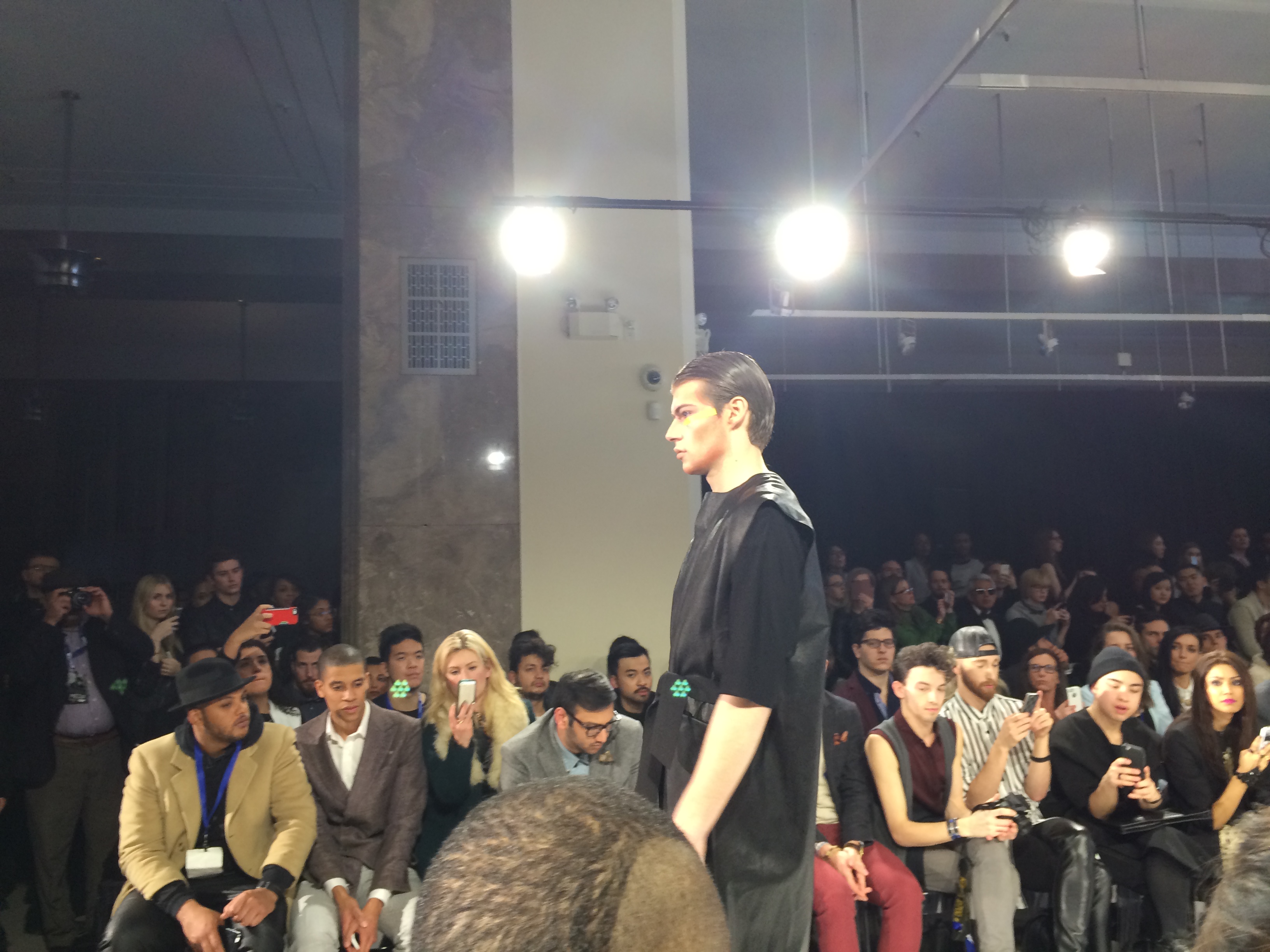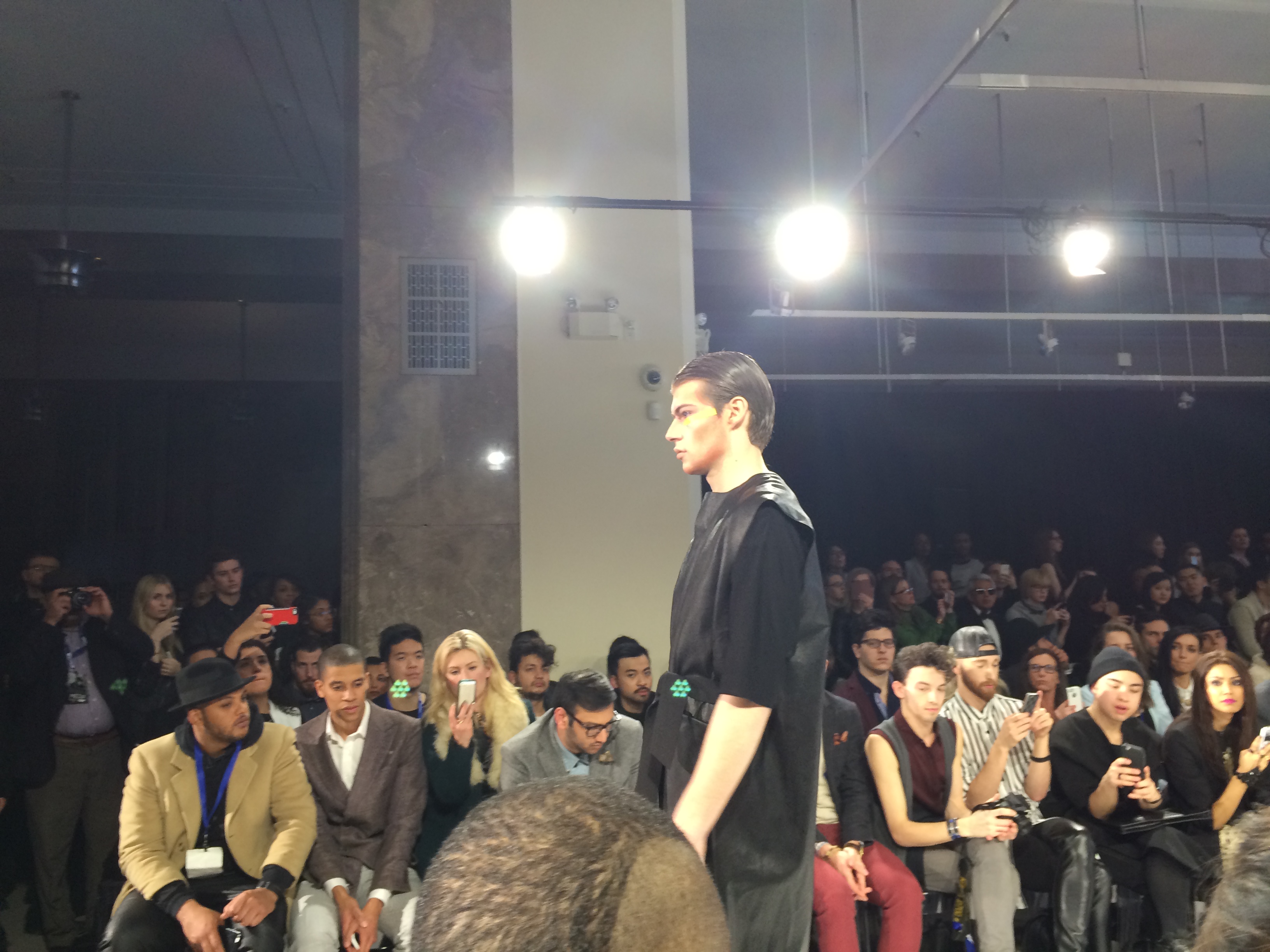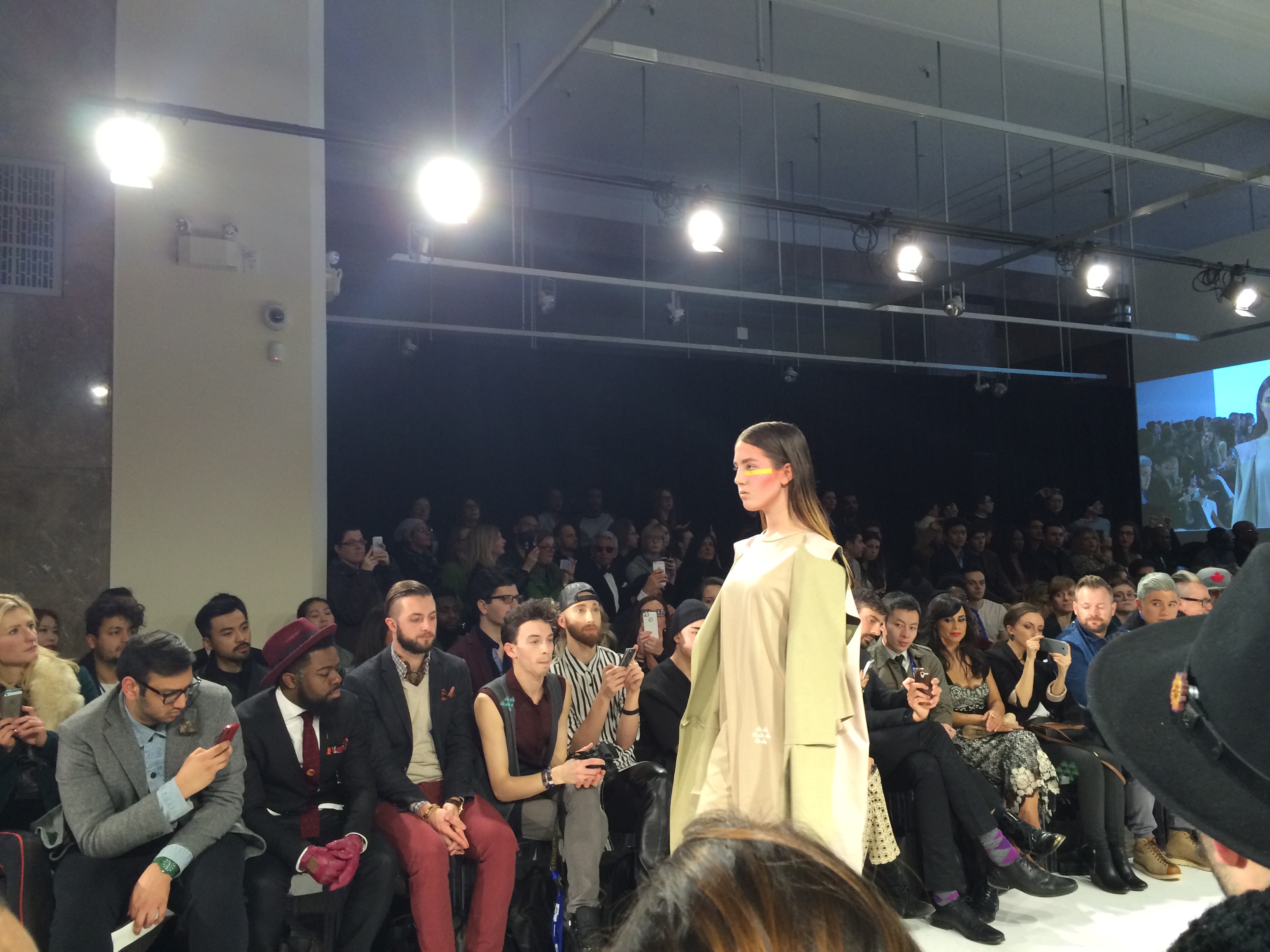 And finally at 9.00pm the one everyone was waiting for, the child coming back home ! Christopher Bates is a Torontonian designer living in Milan now. We can notice this European touch in his show, more worked than the 2 first. As Karimi, he offers us a video to introduce us to his collection : dynamic music, rapid pace, a lot of clothes, models with caracter, as a lot of people I know I had a crush on Paul Mason and his grey beard.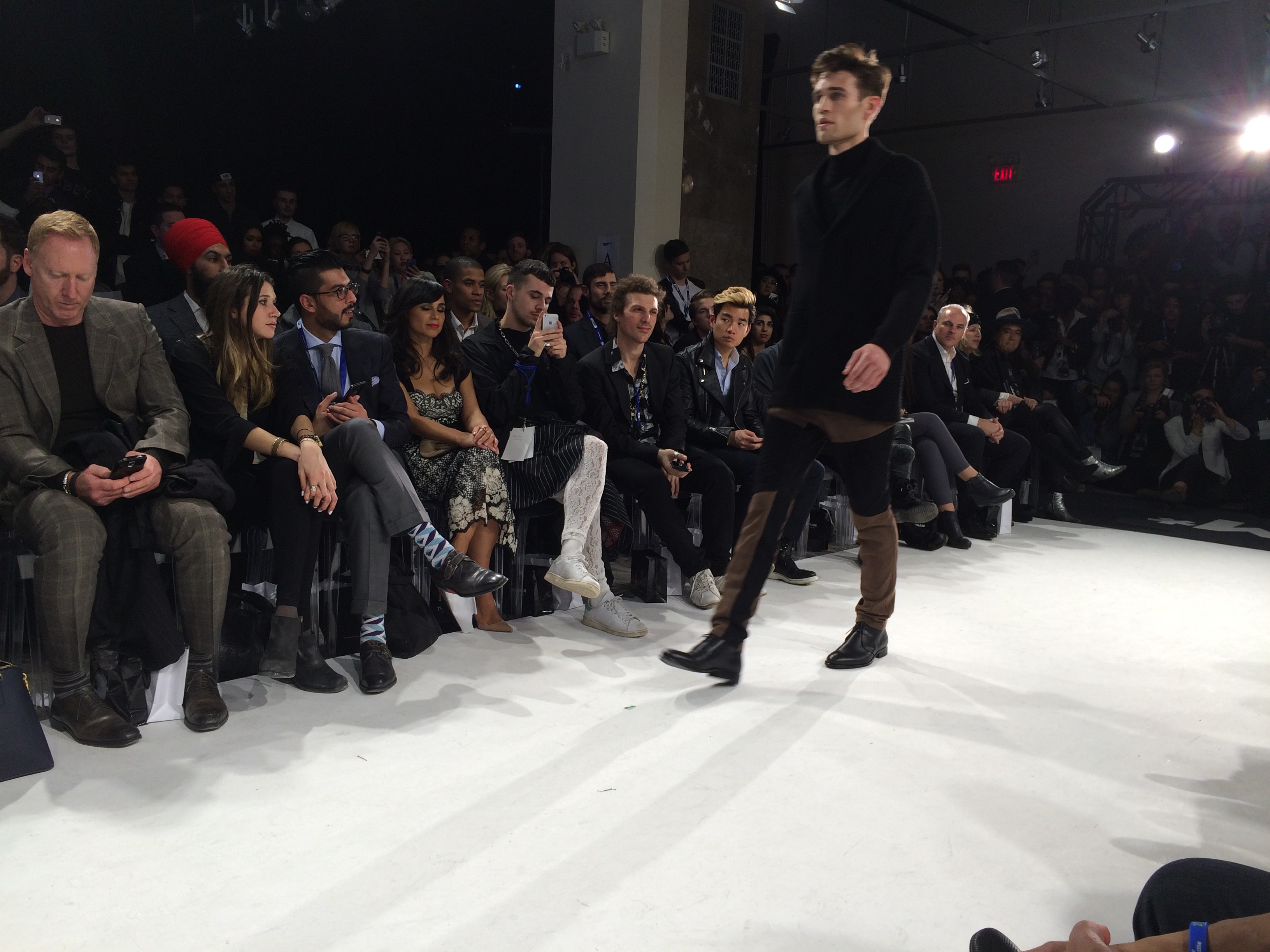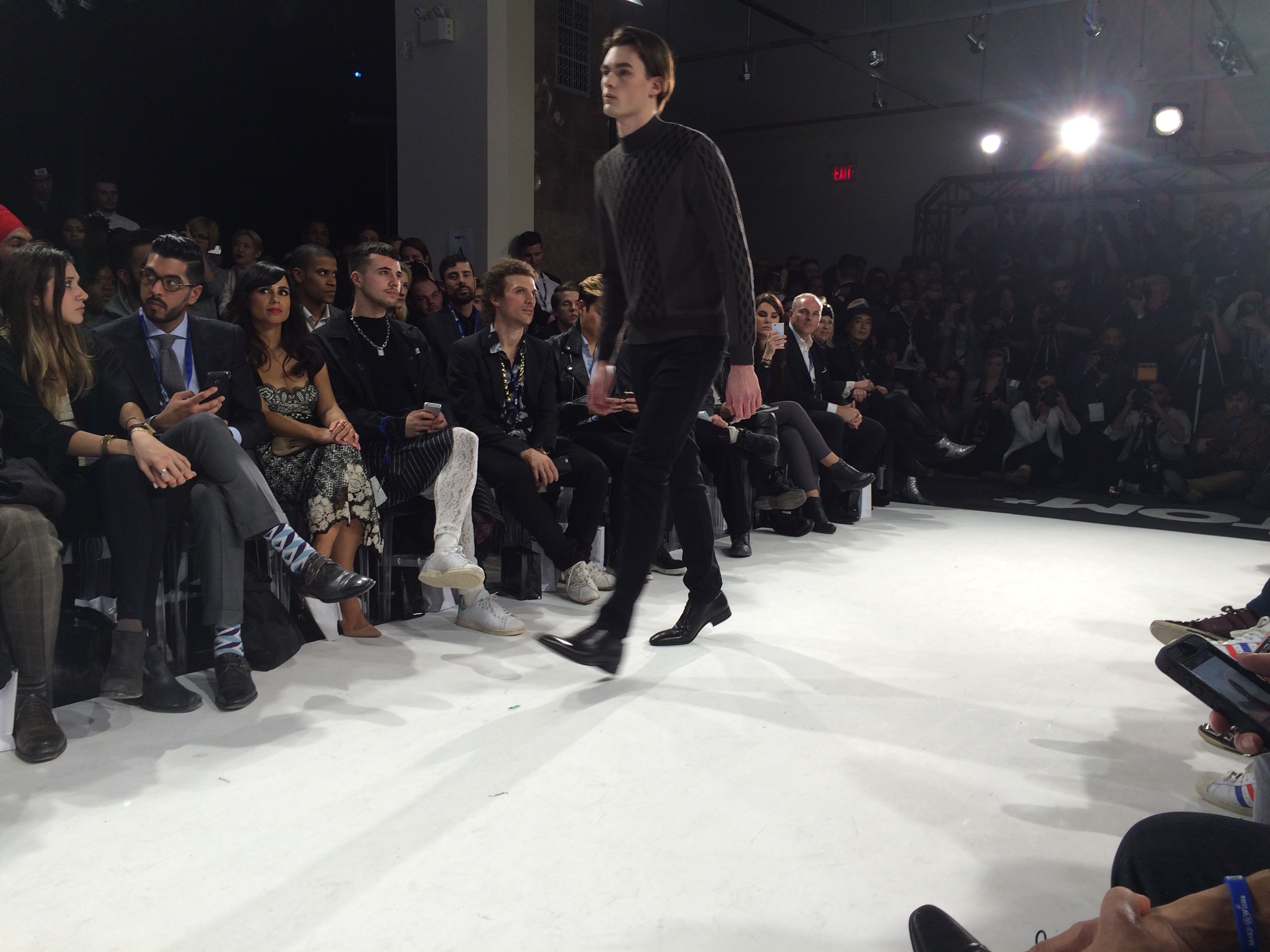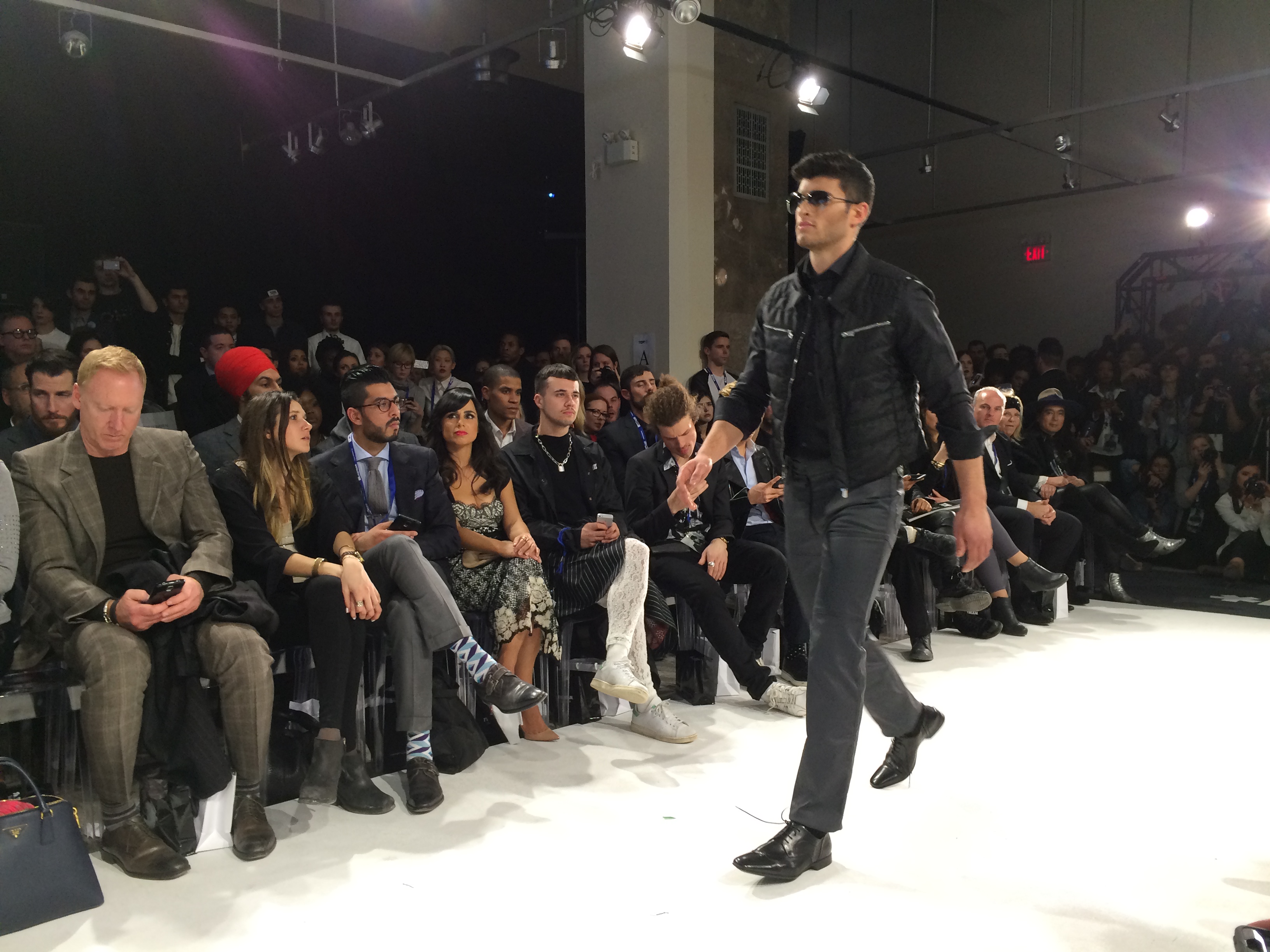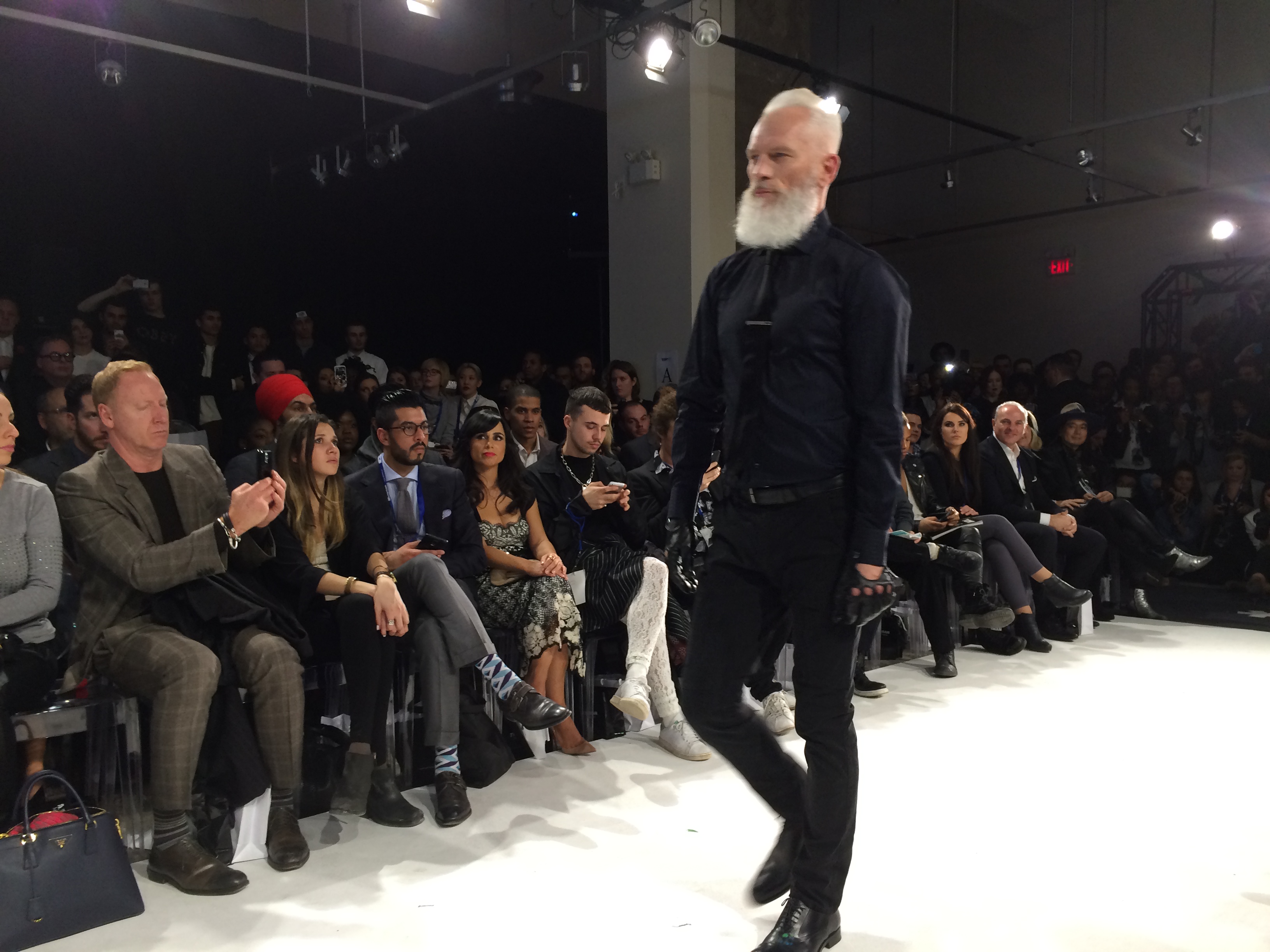 I found the 2 first show met the expectations we have for the Fashion Week, Bates proposed a show perfectly runs but his collection stays very classy. And if we are coming to the Fashion Week it's because we want to dream not find the same clothes that we see everyday.