When you move overseas something happen: you rediscover the wealth of your own country and you become more proud. I'm very proud of the French cuisine (and here no one complains 😉 ), of our story, of our landscapes, especially my Ardèche, of our fashion sense, what they take really seriously here, and so many other stuffs.  Know that in Canada the French is popular with his "je ne sais quoi" and his accent "so sexy".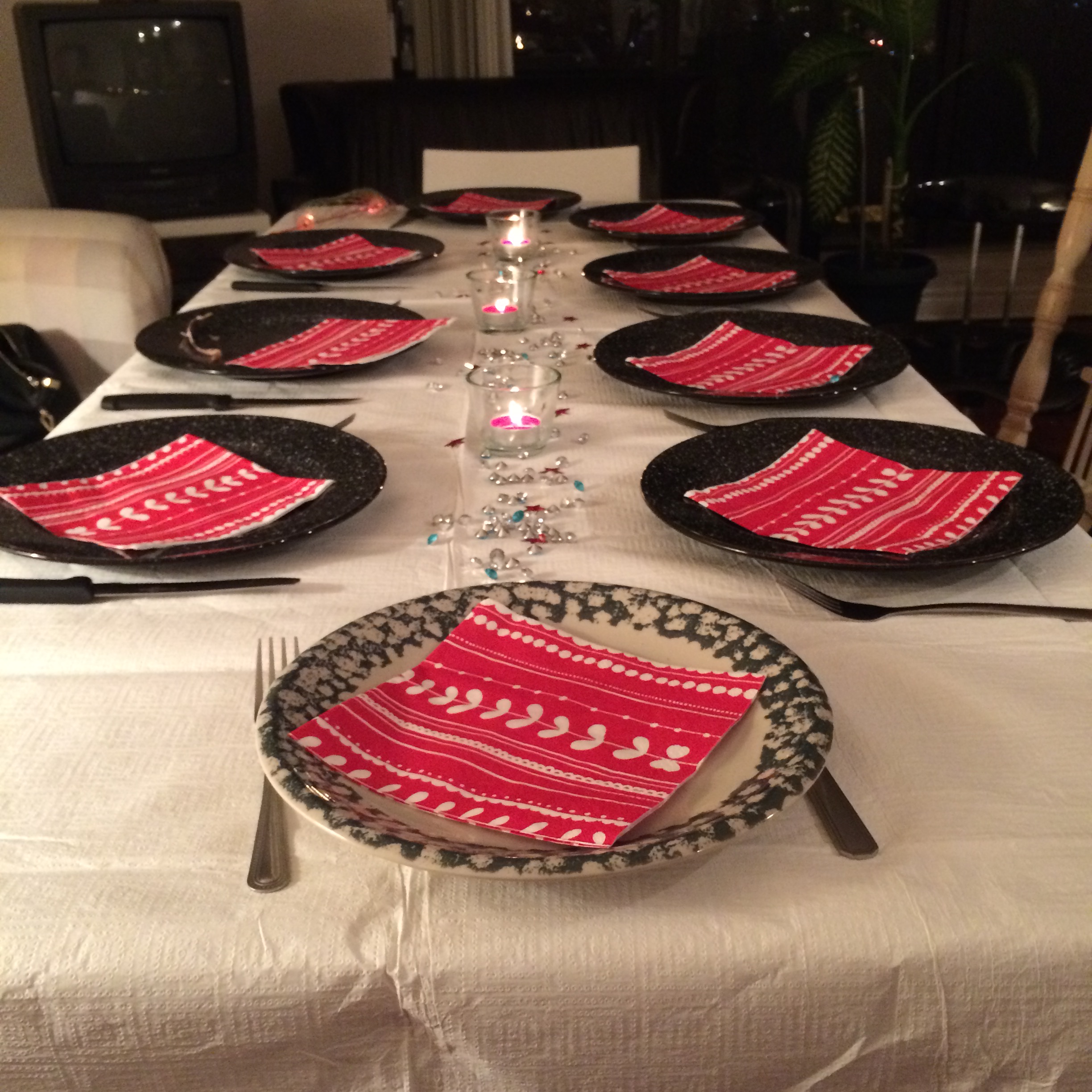 I'm really proud but I also love sharing, so naturally we organized a "French Dinner" when my best friend was in Toronto. We played 100% "Come dine with me", sending the menu the day before to awaken our guest's taste buds and planning a music performance.
On the menu: saucisson, coming on my best friend's luggage, mimosa eggs, crique ardéchoise coming with marined chicken, cow cheese coming from France, thanks Dad, and mousse au chocolat homemade. And of course French wine: perfect evening.
As well as having a jump back home I also loved seeing my friends enjoying, be surprised and trying a cuisine totally different from the one they used to, some of them were surprised by a palet not really used to the French cheese 😉
Take part of the evening watching our Karaoke session !