I couldn't be there for the first night but I was there for the second one Wednesday night at Daniel Spectrum in Dundas East for my first time with FAT. Welcomed by the adorable Hannah, who told me the show was starting in a minute (it's what happen when you are late ahah), I'm on this dark room when magic happens : the show starts and woooooh…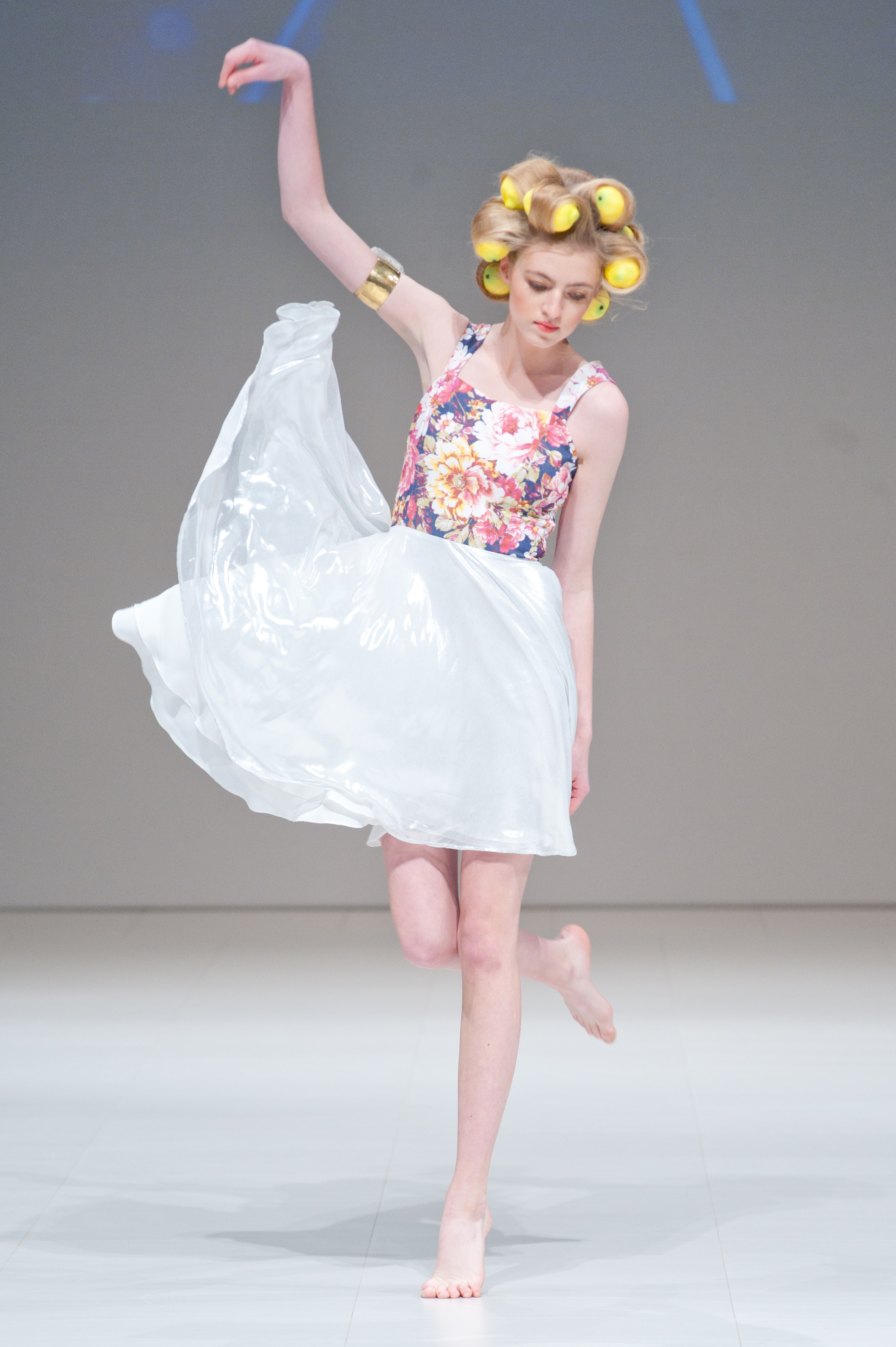 Incredible opening ! I felt in love with Copious' charme and her fresh and sparkling show. I loved how the models transfered us their pleasure, they had a communicative energy ! I was glad to be a witness of complicity between Carissa McCraig, designer and her models, no one can dream better situation. A fresh collection with an innocente and youth touch.
Copious: Website – Facebook – Instagram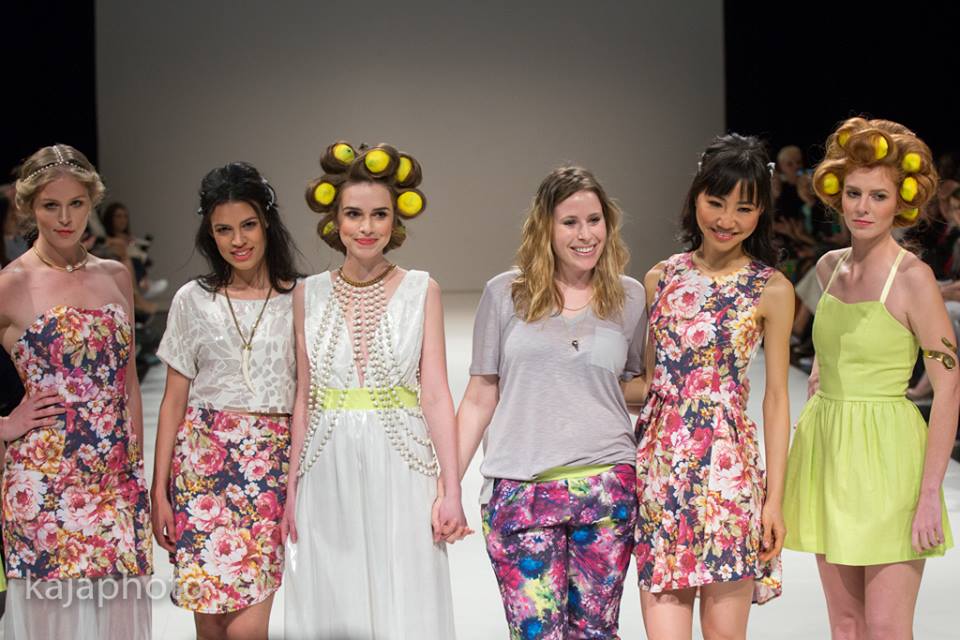 Between the runway we enjoyed performances and fashion movies. I loved Vessna Perunovich idea called Nothing to wear, where the models wore just white cotton underwear and started put on so many layers of clothes. A wink to our consumer society , where we always need more even if we don't need it. I didn't expected that at all ! I saw the models on the backstage and I was like ok they are going to show us white underwear ? Woooo. A surprising and successful performance ! Congrats Vessna !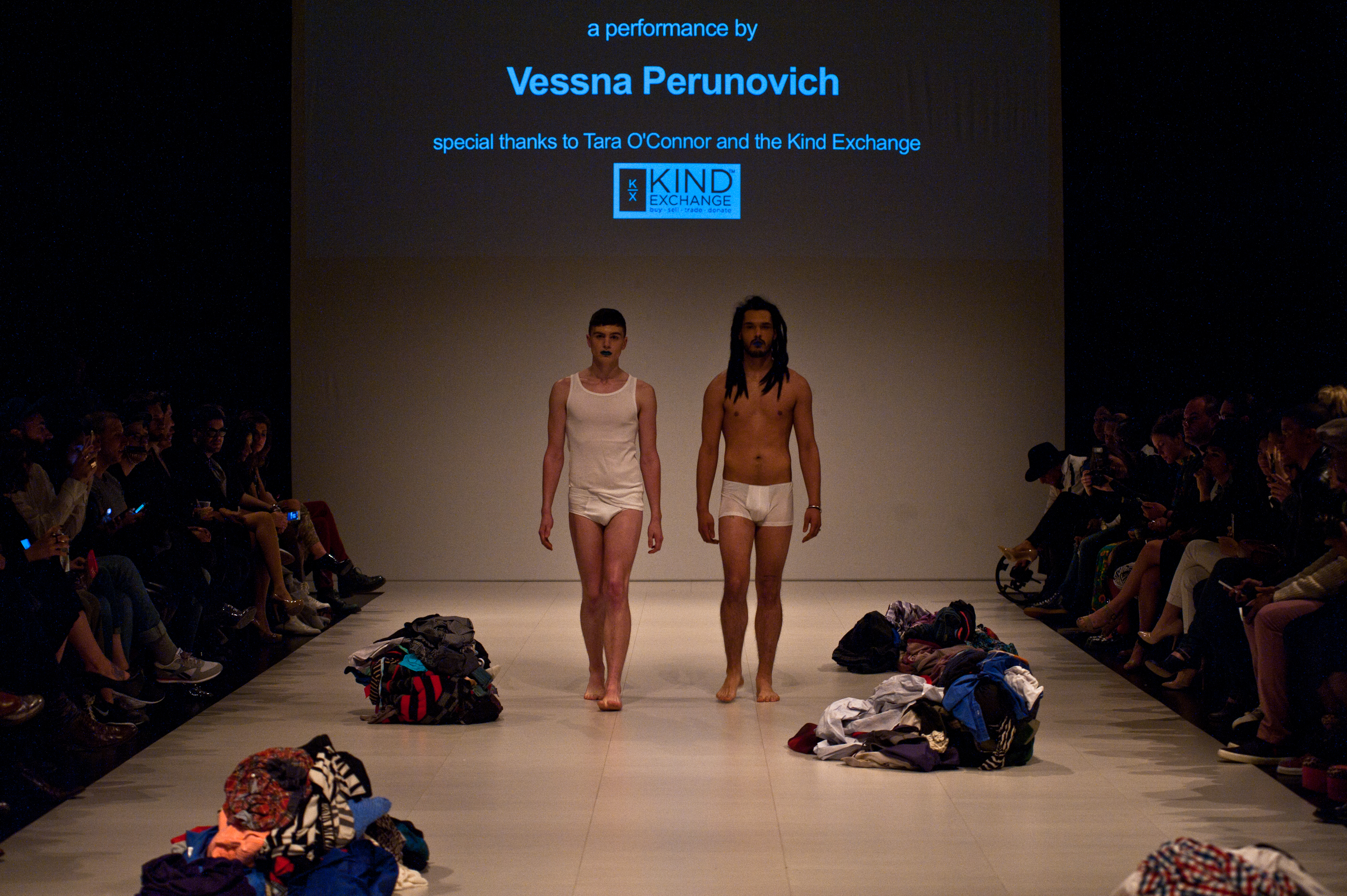 Mamie would love the next show ! ( Hi Mamie love you ! ) since it was knitting Yes ! SS&Co gave us a very modern dimension of a old technic, which remember sweaters that our grands mothers made for us with love (or Marcy Darc's one on Bridget Jones). Flowers, patchwork effect, effect : different outfit from this show will be on my favourites ( post coming soon)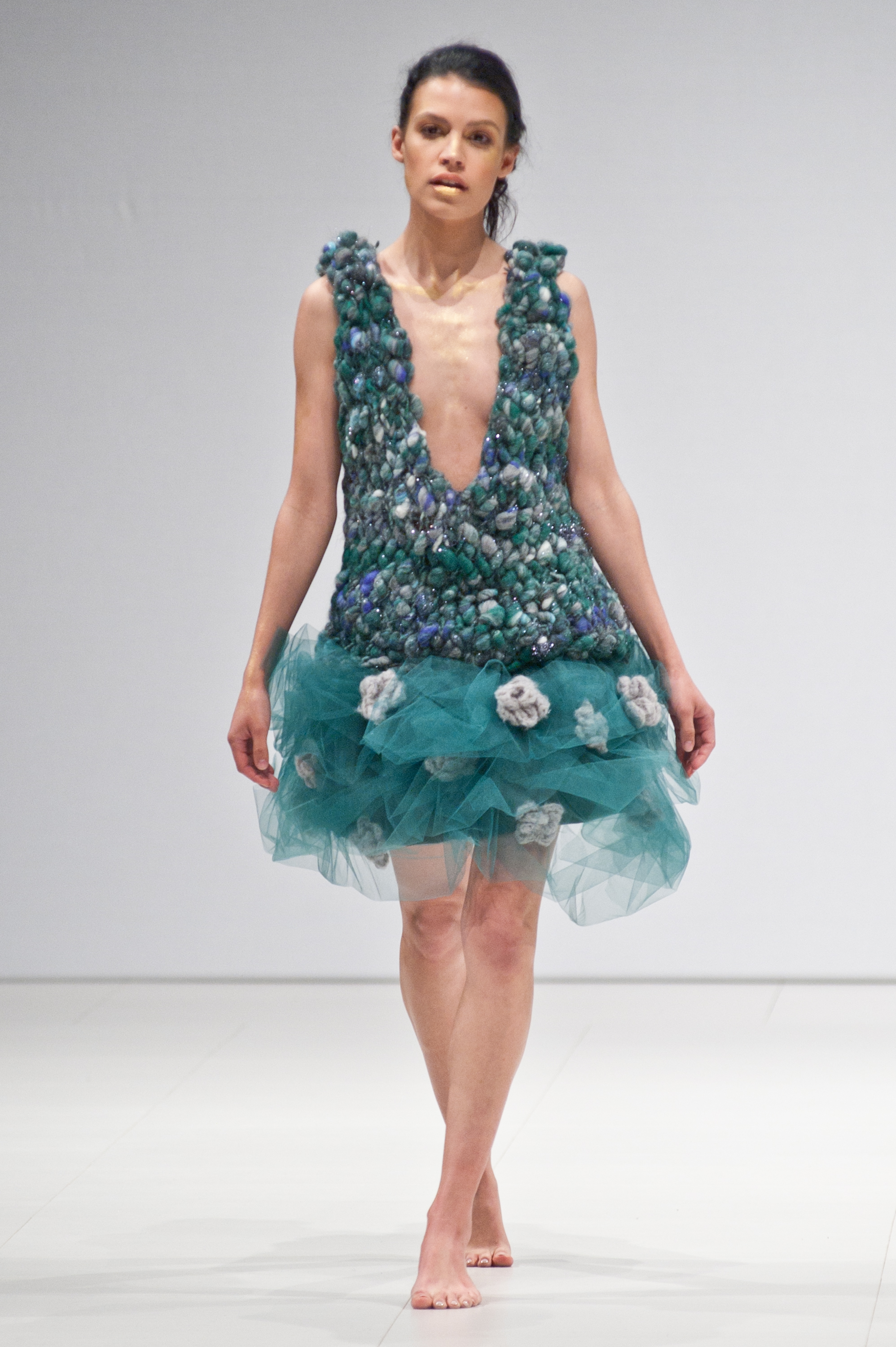 To close the second part Mitra Ghavamian invited us in her such amazing universe ! First we watched a video where she uses her models as Barbie, the first model arrived with rollers and a wheel between her legs… We are pushed on her original and crazy world right away. Special bravo to the make up artists who made an amazing job with open eyes even when they are closed ! Mitra mixed materials, dance, lips draw beside the real ones: it's for this kind of runway that we actually come to the FAT !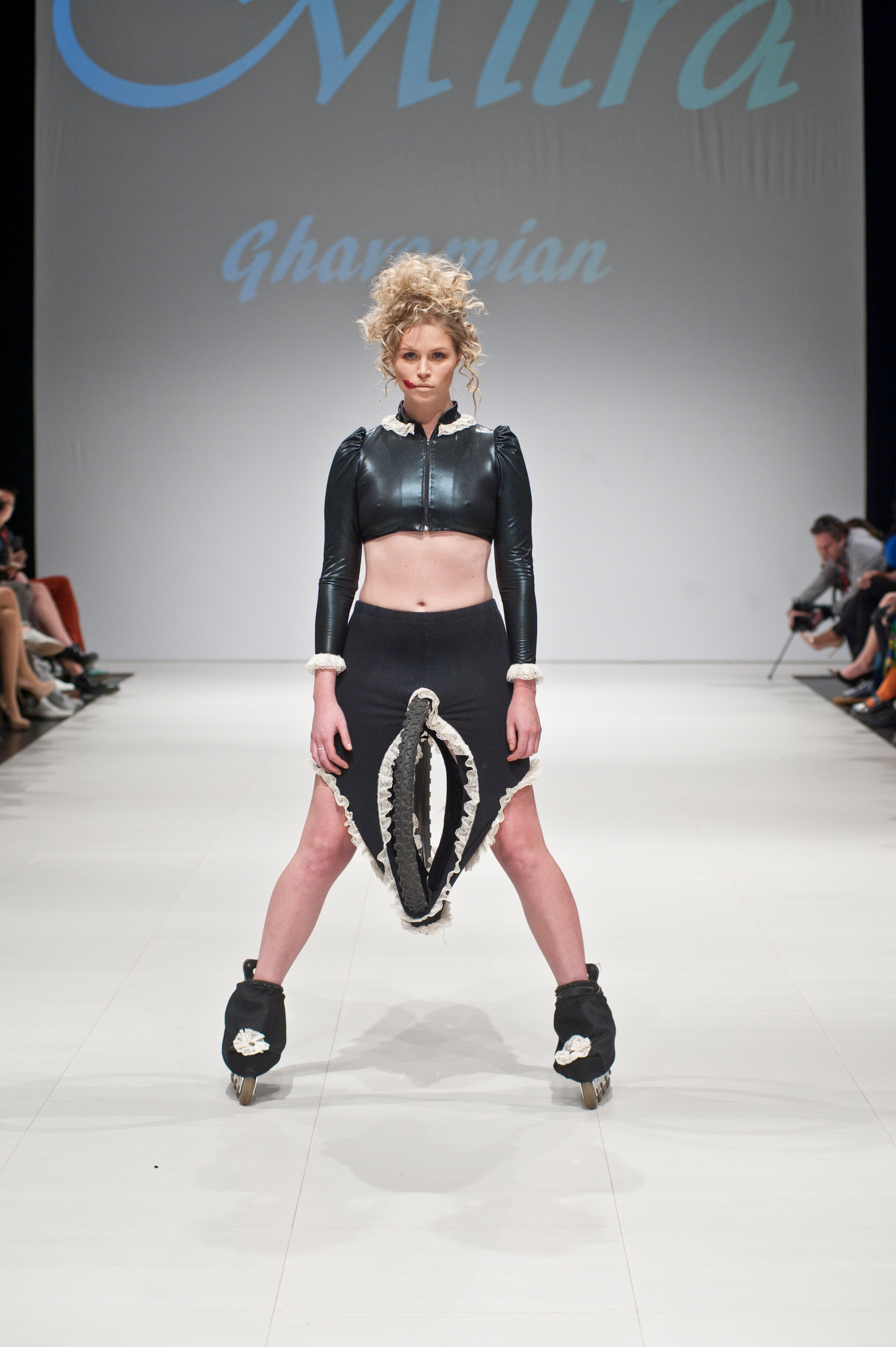 After a last break we met Dianna Dianable and her gothic/baroque atmostphere, and Laza Couture with a video preparing us to see wedding dresses to finally show us simple clothes.
Finally to close my first day Renascentia by Connor McCalden introduced us to his incredible show: models look like zombie, one of them dropped a wood box on the floor as a opening, a mix between sweetness, dentelle, strengh, leather, black, white, good, bad, ok you understand what I mean !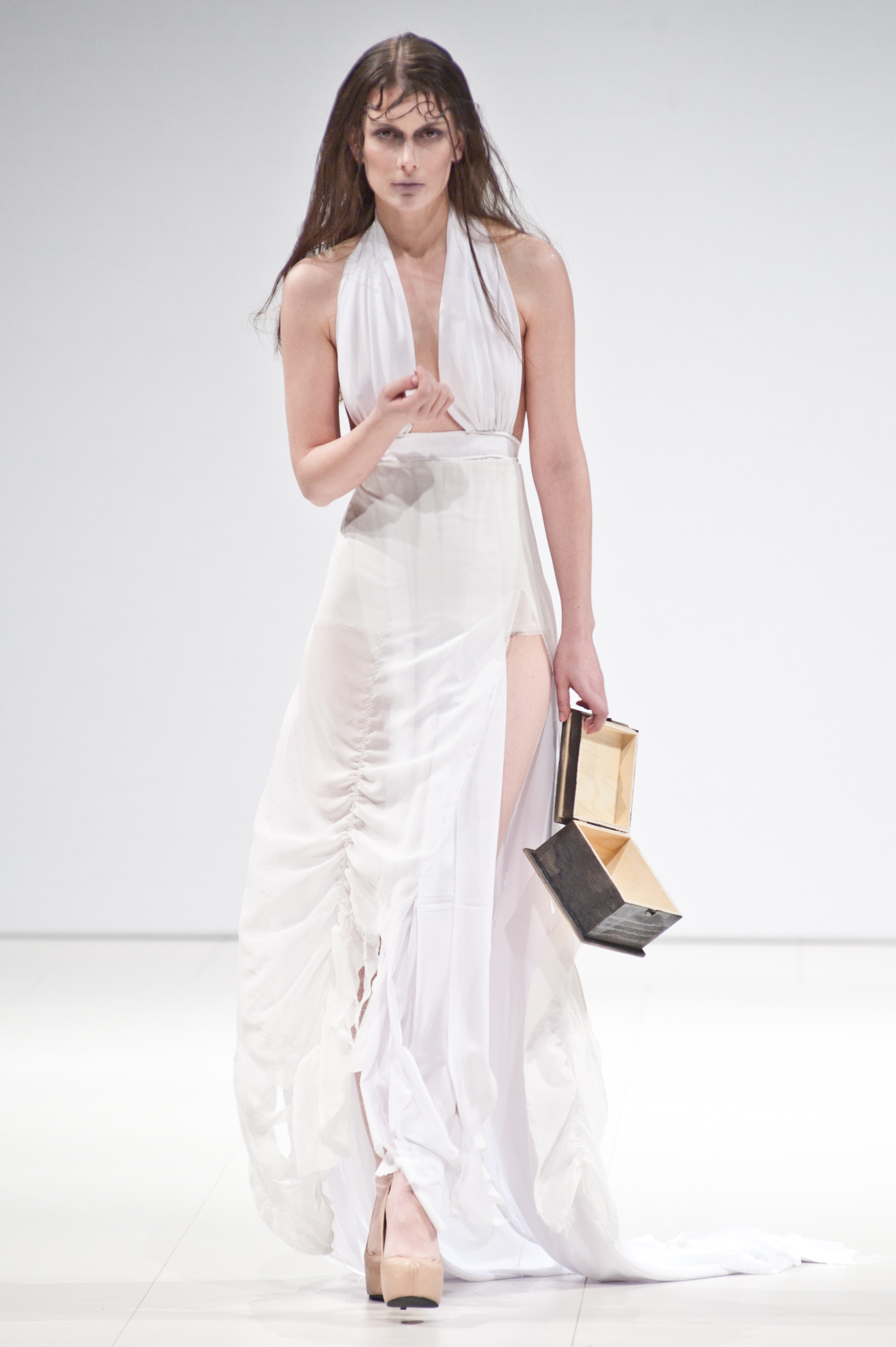 And the top: an other box with a knife inside and the model hurting herself. A dark runway but really well realized !
I left this first day with a crazy energy and also very inspired (for the ones who received my snapchat it was the night I was dancing alone in the street)! See all the inspired people almost give me a shoot of motivation !