It's not the first post I write, but it's the first whre I got just a picture to illustrate my words. I love pictures and I love illustrate my words, bring you farest than with words. But the experience we got last Wednesday with Olivia from Twinny Mummy and Cie, Pauline and Jaja is confidential. I have to be really careful with my words to not spoil you the game!
Wednesday we tried the first Live Escape Game in Drôme Ardèche: The Case. The idea ? With your team (3 to 5 person) you are locked on a room with an enigma to solve. You just got an hour to get out of the room. If you didn't solve the problem in an hour you loose. It's like a giant Cluedo.
Trying to not saying too much I really want to share this time with you. It was my first escape game, I didn't have any idea of what I was going to do, except advices from my coworker ! No special expectation, I was as neutral as you can. And I get out more than convinced !!!

As you can see it on Facebook few hours before I received a text with the last indications, small detailto bring up the pressure, the game become even more exciting with it ! Just walked by the door you will be in the game already. Few minutes needed to leave you personal stuffs (no watches, cell phones etc) and let's go .. You host will explain you the situation: you will be in the old Valence, Louis Madrin's companion looking from the most famous contrebandiers in France treasure.
First good news: we won ! Ok 3 second after we would be loosers but we did it ! The last 5 minutes were so stressful !
I loved; the story, the quality of the decoration, every detail is well worked (my coworker told me she experienced a very amateurist room in an other city, so I was very careful), receving a text before we got there, the good mood during the game, the possible interaction with the voice (not it's not big brother, they actually ask us to reflex ;)), to get out of our comfort zone, I'm not working every day on problem like it with my friends, team's welcome and contact with Emeline, team building spirit and overall discover girls on an other side, every girl got different qualities to move us forward during the game.
I recommend you to be 4 it's perfect balance to work 2 per 2. With friends to spend a good time and work your brain. And laugh, laugh  a lot. As a team building for a company: be locked in a room and colaborate to get out it's a good idea to develop your team spirit.
My only regret .. we will have to wait until June or July for the new room to open. Yes I totally love this game and I really want to play again !!
Some informations: a room is about 7 months work: finding the problem (it has to be unique, you don't want to find the same in Lyon or Avignon) to make the room. After they have to test the be sure everything is okay. In Valence they have 4 potential rooms, the idea is to renew the first one when the fourth is working. Concerning the price it depend of the number you are and the hour you go. It will be around 20€ each. Reasonable price for an unique experience !
To finish I would recommend hardly to go and you can even use my voucher code to get 20€ discount. (until April 10th)
You can also do like us and have a good homemade burgert few meters from the game at  Burger Food.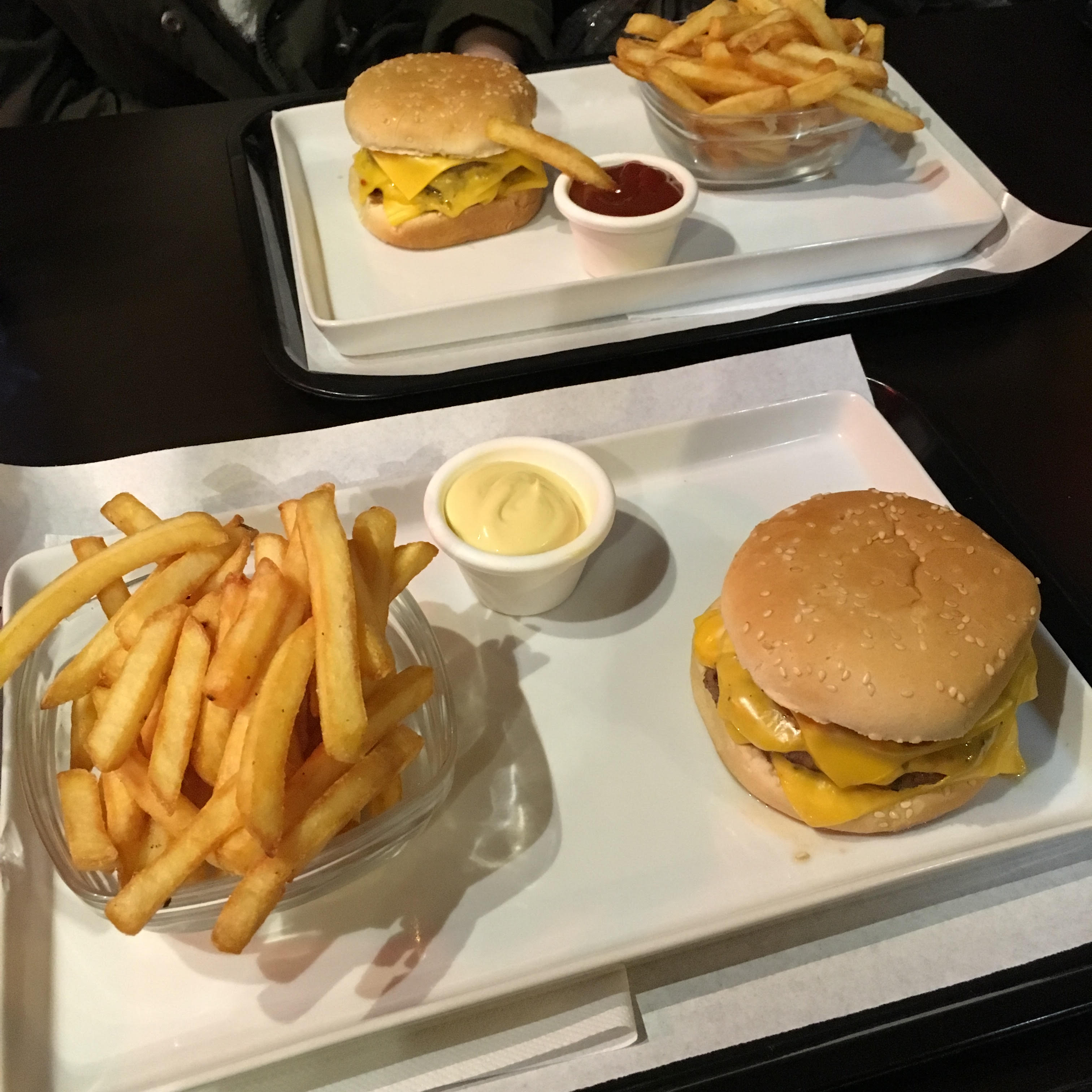 Thanks Emeline and Francois for your welcome and to give us the chance to try your game ! Wonderful experience, I will be there for the new room 😉
Did you already try ?