What is coming with Canadian spring ?( the first who says sun will not have dessert !) We put on the closet hockey shirts and we wear a baseball cap !
To start the new season I watched the game versus Atlanta thanks for La Passerelle Idé and Kids Up Front Toronto with Alexis (everyone claps on the hands because he transfered my blog so I was able to have my new  design!)
French living in Toronto know la Passerelle Idé, but a little reminder: they can help you concerning immigration or your integration. They organize meetings with professionals for example. Their goal ? Help you to have a successful life in Canada. More information in their Facebook or website.
Shirt and cap on let's start an American sport afternoon as I like it: Canadian so proud of their team, hot dog, music and of course the mascot !
I already went to a baseball game a month after I moved in Canada (here) but the atmostphere was totally different: it was summer, the Rogers Center was opened, the sun was high on the sky, it was August and everyone felt in vacation and I assisted at the longer Blue Jays game ever: 6 hours (Yes I was there!)
Last week was different, so windy, 2 degrees, wearing a winter coat.. But it's always good to spend a Sunday chiling, chating and enjoying the national sport.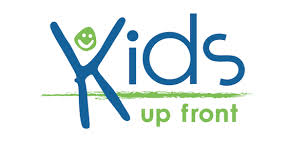 And I discovered Kids Up Front Toronto, so I checked online and I found an amazing organization: they help illness, abused or violented kids realizing their dreams.  How ? With your help ! For example you can give them your concert ticket, or baseball ticket and they will give it to a kid in needs. Thanks to you a kid will forgot his problems during few hours and he will have a chance to be a recklessness kid as everyone should be. More information on their Facebook or website.
A great afternoon.
A.