Canadian National Exhibition is the place to be in this end of summer. Since 130 years, during 15 days and more than one million visitors, we are talking about the biggest exhibition in Canada, fifth in North America. Everyone talked about it so we decided during this warm summer night to give us the flavour of it too.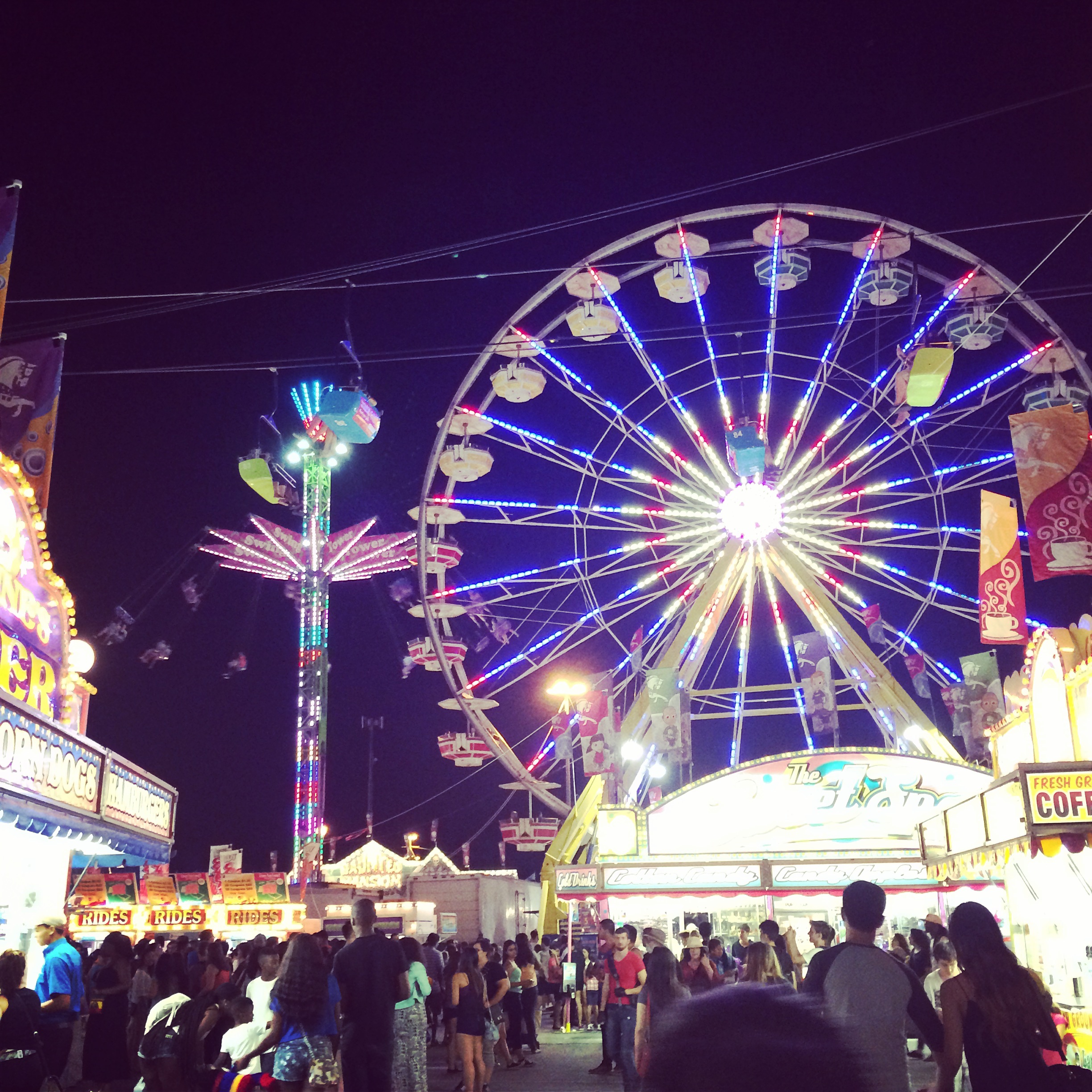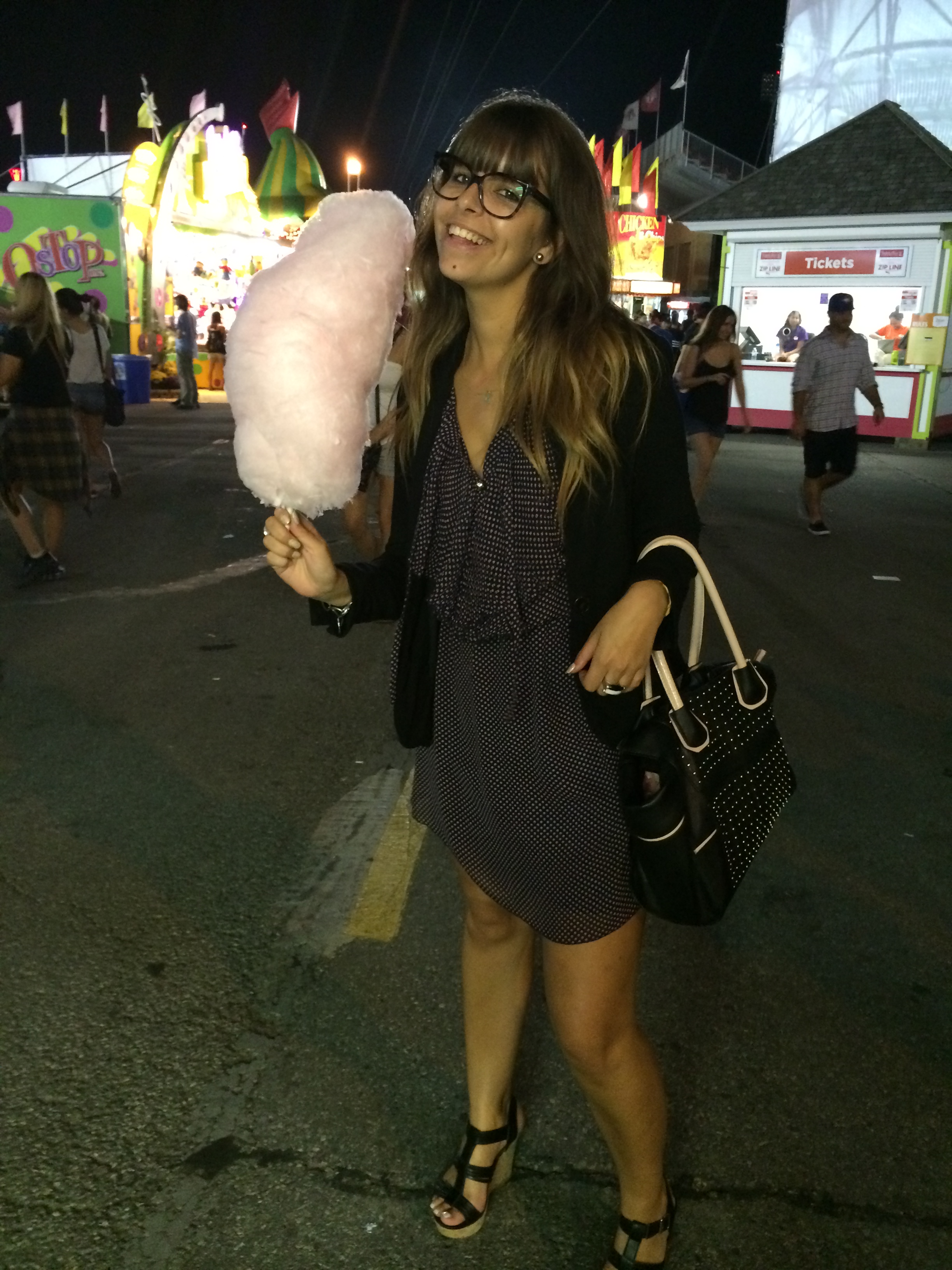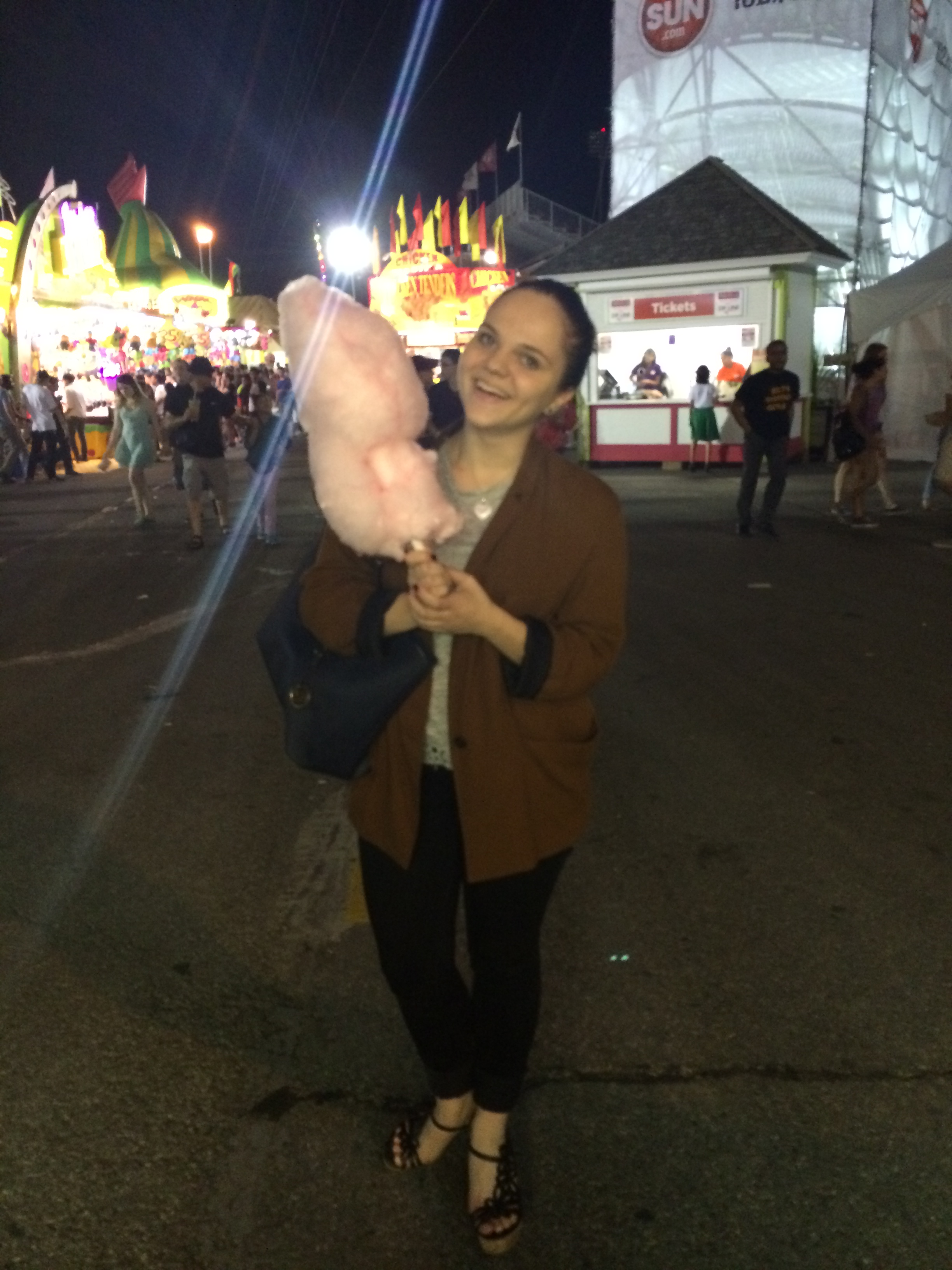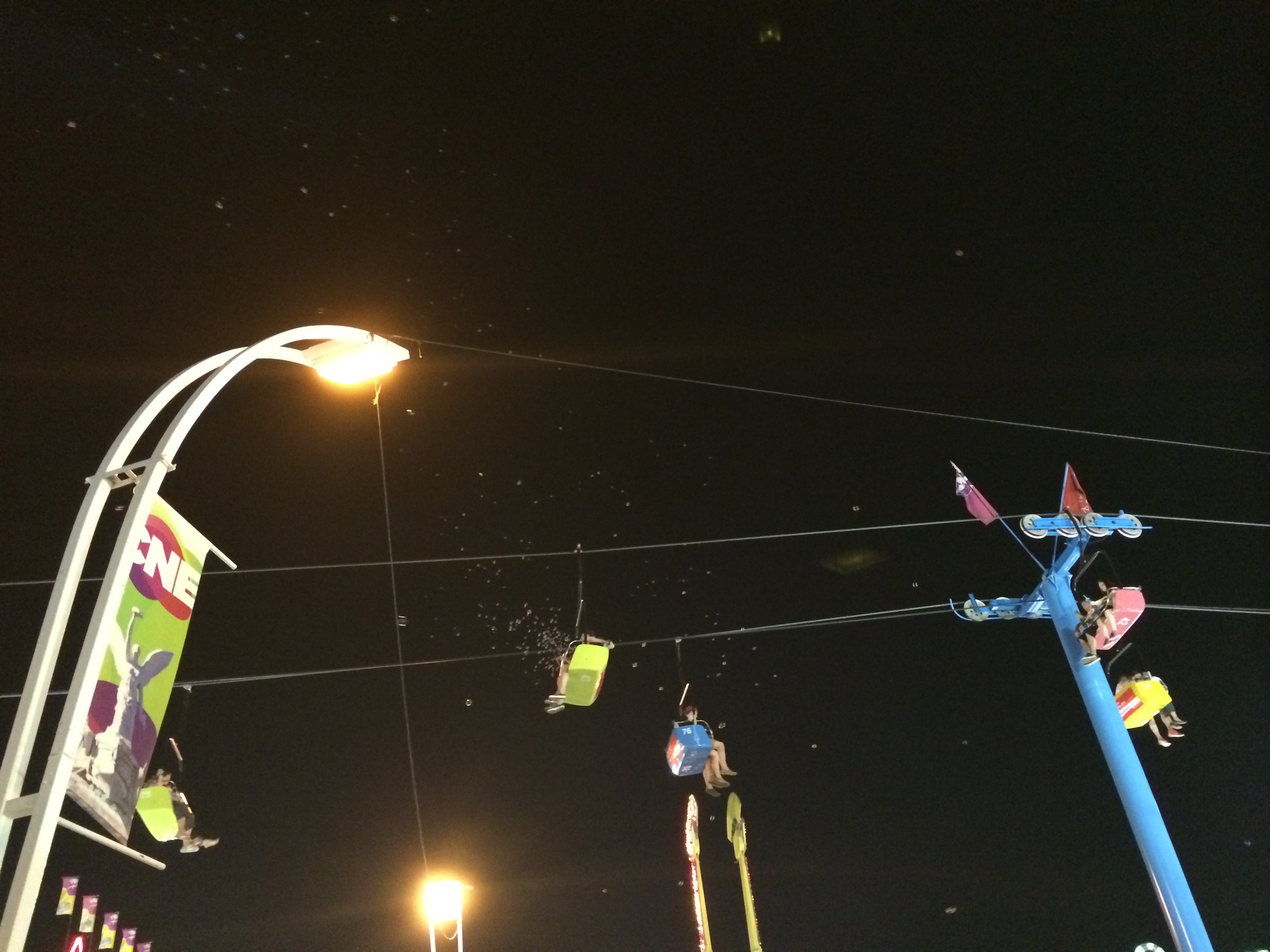 Game as many as you wish, so much presents, fairground singing in their micro to lure people, XXL soft toys, drinks, foods, people in the sky… Oh yes even in ski lift ! The first ones were people in above suspented tyrofean, the other one are people enjoying a trip in the air, without ski clothes and cold temperature rhyming usually with ski lift.
Ambiance is really nice, everybody is in on a good mood, coming to have fun, to spend a good family time, with friends or with boyfriend/girlfriend. Some people challenge other ones, people broke plats. And that in the same goal: bring home a souvenir ! A witness of this night we leave our kids eyes drive us during few hours.
A wonderful summer night, some souvenirs to bring home: my amazing mini donut !! We felt a little bit alone when we were on different subway wiith our plastic hammer ! The bus driver asked me if I can hit some customers 😉 Crazy country 🙂
From August 15th to September 1st.