Saturday 12th of July, 9.45am, Yorkdale station: everybody ready to embark on the bus direction: Canada's Wonderland ! The biggest amusement park in Ontario with the biggest rollercoaster in the World: The Leviathan ! About 70 attractions among which 16 rollercoasters, Splash works, Planet Snoopy and a lot of restaurant ( don't forget we are in North America you can find foods everywhere 😉 )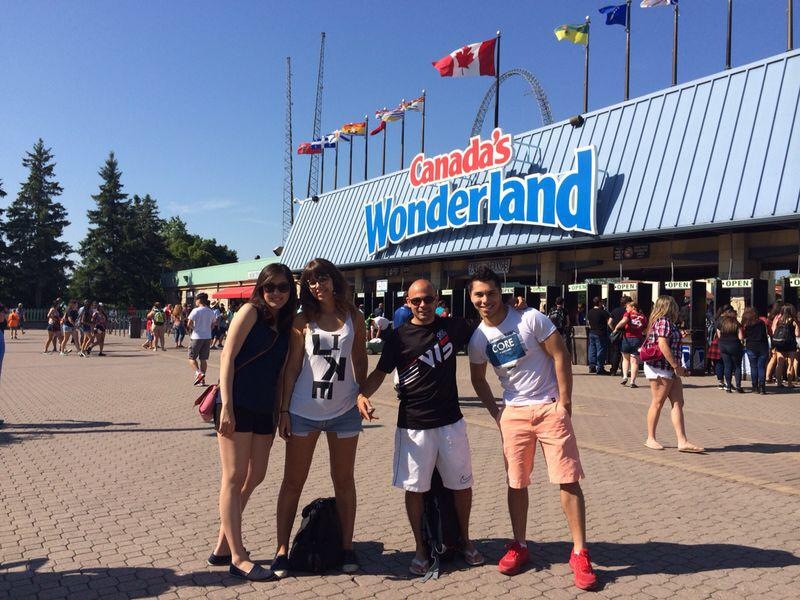 After 15 minutes on the road we are ready for an amazing day !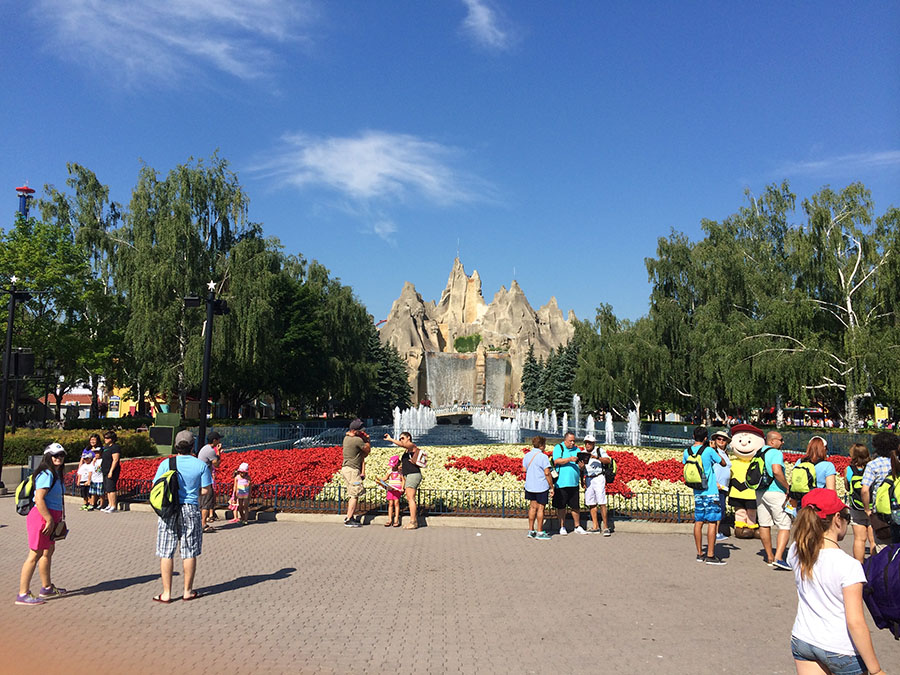 Even me no so brave in rollercoaster I tried ! But with my eyes closed … The park is very pleasant, there was a lot of people but the lines wasn't so long. A day with French word ( we were in majority ahah: 2 ), Spanish words, Portuguese words and Korean words. We exchanged about our habits, our cultures, we teached some word, Miri showed us our first names in Korean, we learned that "jambon" in French, "ham" in English, "jamon" in Spanish it's "presunto" in Portuguese ( Better giggle of the day, better misunderstanding), and we decided that the French will cook crepes soon !
I like spending my time with people from different others countries ! Perfect day, good weather, what could be better ?
A.