The way I'm talking about my best friend trip in Toronto you could believe she came 3 months .. But no it was 3 weeks. She came back home Novembre 28th. I'm almost on time. Something we really wanted to do was a NBA game or hockey game. Lucky us we went to the NBA game, Ryerson hockey game and Maple Leafs game.
What is more Canadian than hockey ? We are agree it's THE Canadian thing. We first tried the game for Ryerson University, of course the Maple Leafs game is not even comparable everything is bigger ! But I want to share with you the national athem from Ryerson .. Amazing voice !
When I moved to Toronto last July I worked at Yorkdale. What a surprise one day when I came to work and I saw so many people wearing Blue Jays shirts. I learnt after that people left their car at Yorkdale to take the subway to the Air Canada Center. This day I also started to understand how sport is important in Canada.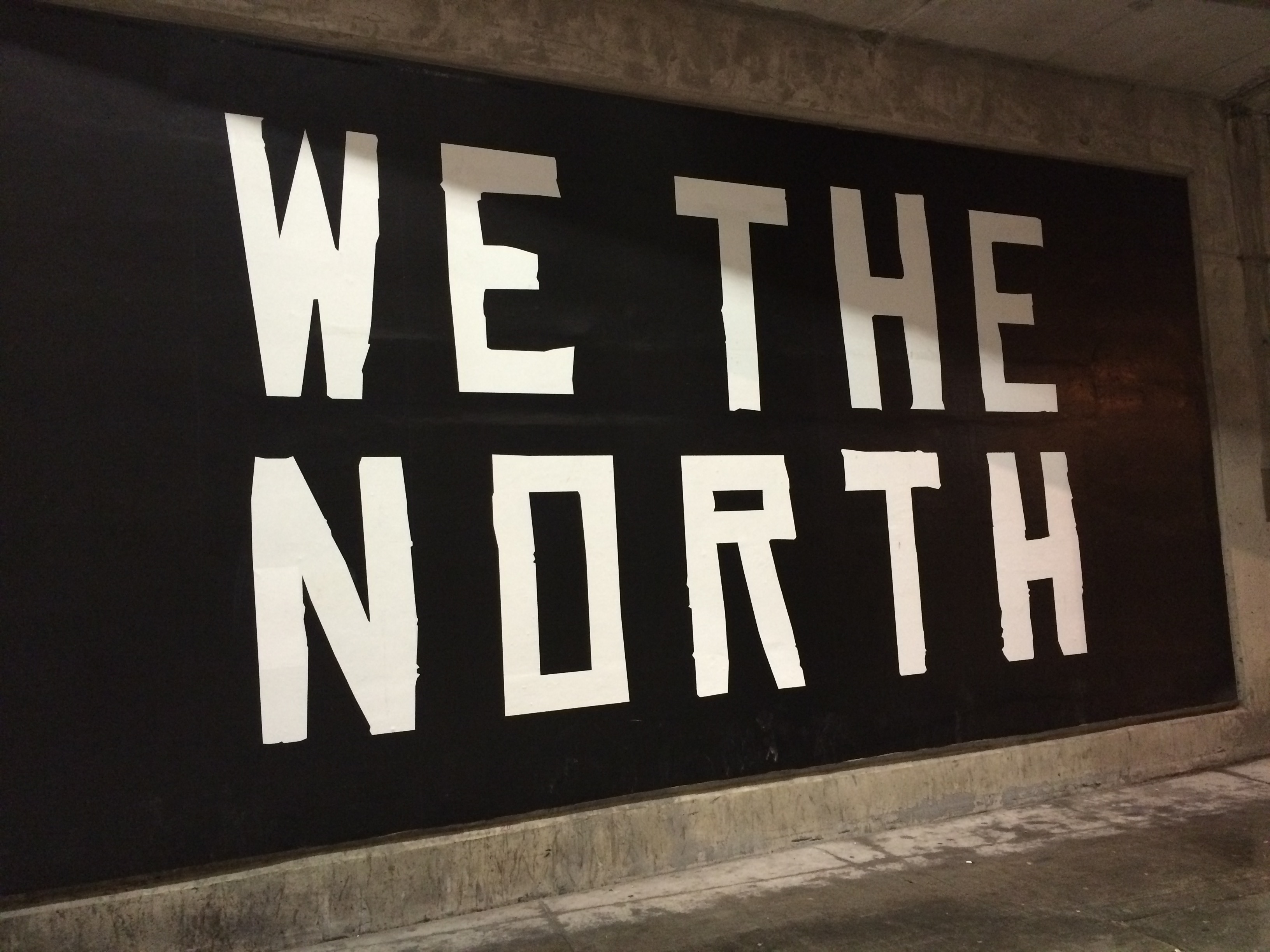 Canadian follow games religiously. You can find TV everywhere: bar, restaurant, gym … I find it awesome the way that people keep together and over all how proud they are of their team ! Everyone wear proudly their team: shirts, gloves, hats …
Begining of the Maple Leafs game in November, we were so impressed.
After 2 hockey games we went to a Raptors' game who play in the NBA: crazy atmosphere, mascott running everywhere, cheerleaders, during one minutes we asked us if we were not in an american movie 😉
More videos coming soon in YouTube Channel.