Almost 3 weeks in Toronto, I tried several restaurants, different kinds of foods, but i didn't write something about that. So I'm starting officially the restaurant category !
Last sunday at 1.00pm at Harlem restaurant, 67 Richmond St East, Queen Station, we joined Monica, a young mexican woman who met last week at Apero Chic event ( they organize networking events with a french touch) and her friends. We are french so we were late .. It's hard to loose our old habits but I'm working on that: I promise one day I will be on time ! 😉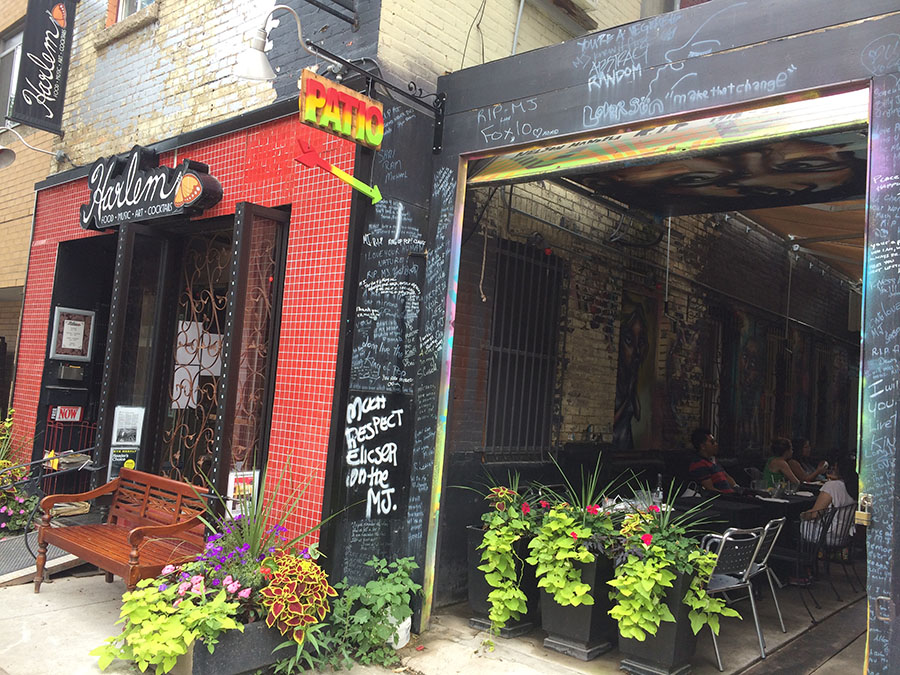 For few hours you could have a amazing change: Harlem mood, tags on the wall, with a great welcome. It's really cheaper, 15$ for brunch, because of the Summerlicious, more than 200 restaurants in Toronto offer prix fixe for lunch and dinner menus, for example lunch for 20$ and dinner for 35$. Good excuse to try new restaurants maybe too expensive during the year. Summerlicious become Winterdelicious during February.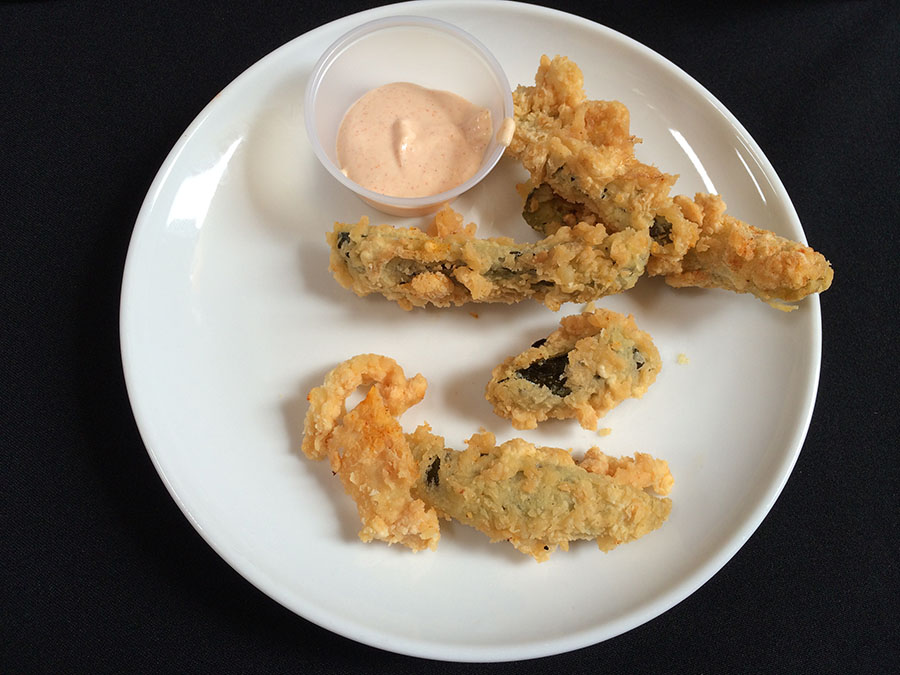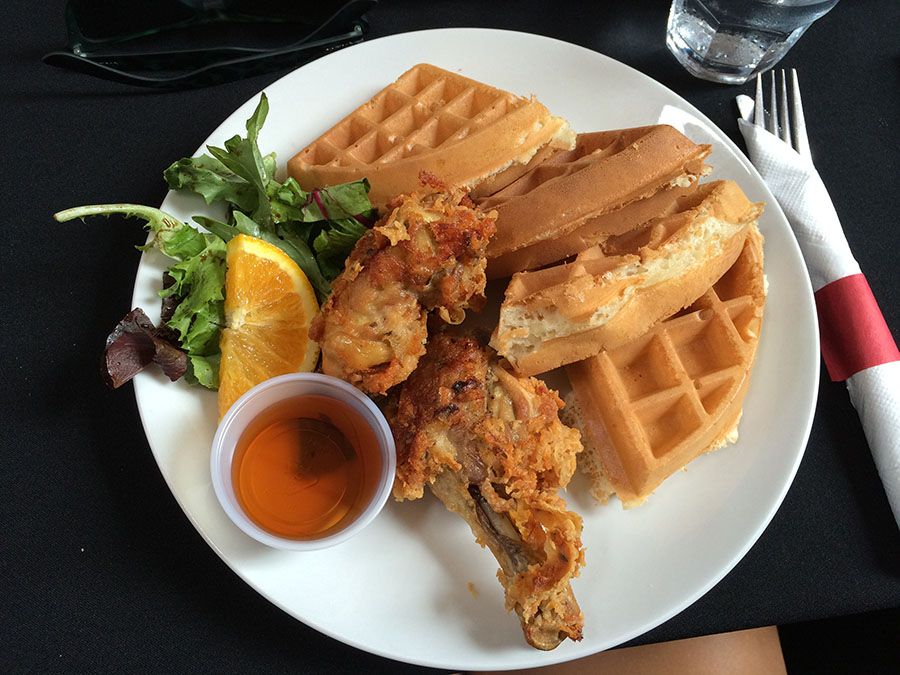 Deep Fried Pickles is my favourite !! I didn't know before I came here. But this one aren't the best I tried, the best one are on W Burger, my roommate works there !
Do not hesitate to brunch at Harlem !
A.